Have you ever wanted to know what is included in a deep house cleaning service? This post contains what to expect before making an order.
What Is Included in A Deep House Cleaning: The Definitive Guide
Are you curious about what you'll get when you order a deep house cleaning?
Luxury Cleaning NY has over a decade of professional cleaning experience and deep cleaned apartments, mansions, and everything in between. 
In this post, we show you what to expect when in a deep cleaning service and break down every little step of the deep cleaning process.
Keep reading on.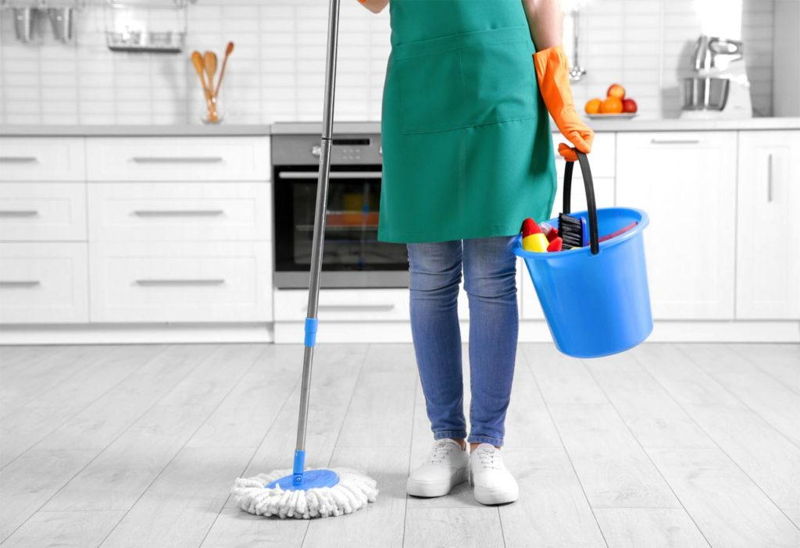 What Is Deep Cleaning?
Deep cleaning is a thorough scrub down of every inch of your home.
As the name suggests, a deep cleaning service targets the dirt and grime you don't see. It helps to know that it's quite different from one time cleaning, which stops at the most visible areas of your home.
Deep cleaning covers hidden parts of your house such as spaces behind cabinets, disinfecting appliances, cleaning pipes, air vent, in between your couch, etc.
On average, deep cleaning services cost considerably more than regular or standard cleaning, and the average homeowner orders a deep clean two to four times a year.
They use more cleaning solutions that require more prep time, organizational skills, and cleaning.
For most homeowners, deep cleaning is worth the extra cost.
It leaves your house spotless, keeps your appliances well-maintained, and your rooms germ and bacteria-free.
What All Good Deep Cleaning Packages Contain
What is included in a deep cleaning of a house typically varies from cleaning service to service. 
Even on the first scrub down of a house or a dedicated deep clean, cleaning service companies sometimes target or entirely exclude certain parts of your home from their packages. 
In any case, a comprehensive deep clean should cover your: 
Bathroom

Kitchen

Bedroom

Living Room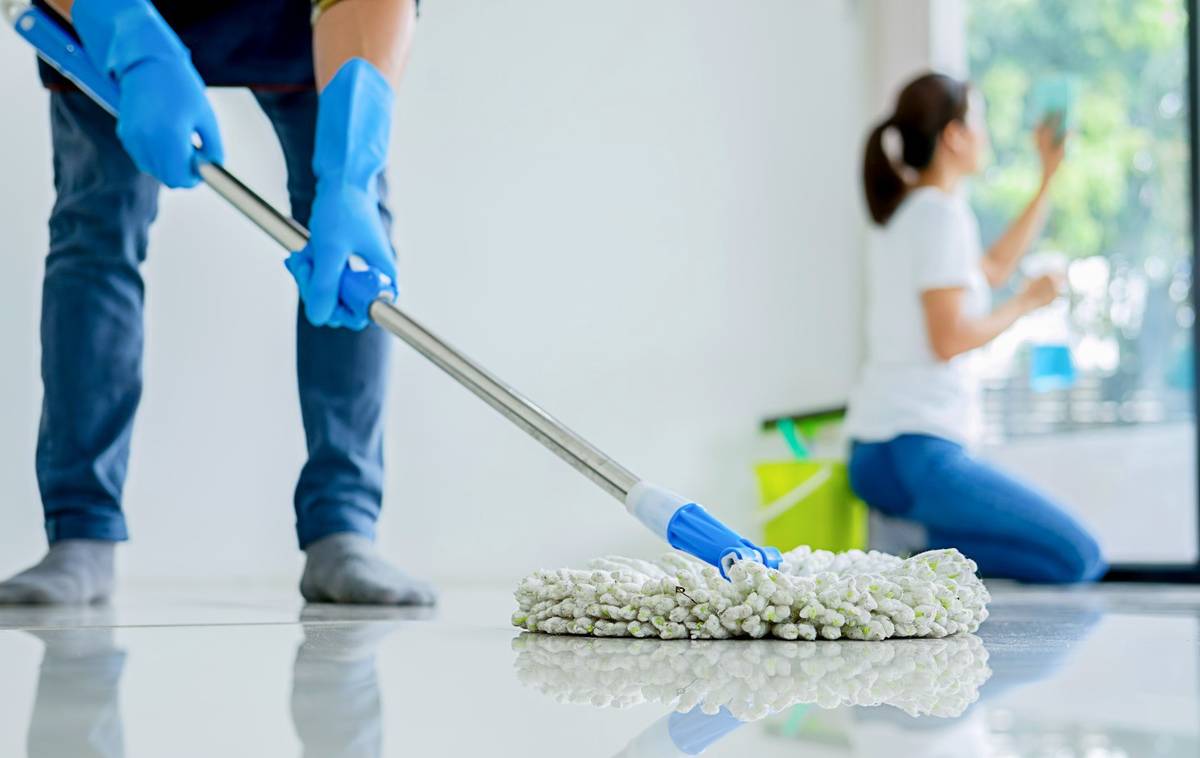 Breakdown of What Is Included in A Deep House Cleaning
Bathroom
On average, the bathroom gets more attention than any other room in your home. Tiles and gunk don't mix well, and drain hair, grime, and dirt accumulate quickly if your bathroom sees much use.
A bathroom deep clean should therefore cover:
Deep cleaning the toilet bowl, bathtub, and behind the wall

Disinfecting and cleaning toilet medicine cabinets, shelves, and vanities

Scrubbing out grout

Cleaning out the toothbrush holder

Cleaning and disinfecting wall tiles

Disinfecting and wiping down vanity top

Chemical treating for mold and mildew

Emptying and disinfecting trash cans

Cleaning and disinfecting the walls

Wiping down and disinfecting switches

Wiping down the baseboards, window sills, and bulbs

Washing and disinfecting the bathroom floors
Kitchen
Your kitchen is where all your cooking goes down— and should get the most attention during one time cleaning and deep cleanings. 
Cabinets, refrigerator coils, everyday appliances are easy breeding grounds for bacteria and germs when neglected for too long. 
Here's a good look at what is included in a deep house cleaning session for your kitchen:
Cleaning behind and under appliances

Disinfecting and cleaning large appliances like ovens, dishwashers, refrigerators, and microwaves

Vacuuming refrigerator coils

Cleaning range top and burners

Cleaning and disinfecting under the sink

Cleaning and disinfecting garbage disposal

Cleaning and disinfecting small appliances like the coffee maker, toaster, blender, food processor, etc.

Cleaning and organizing the cabinets and their contents

Deep cleaning the floors

Disinfecting and wiping down kitchen furniture, doors, tabletops, windows

Disinfecting and cleaning doorknobs, light switches, handles, etc

Arranging the kitchen
Living Room 
The Living room is where you spend most of your time socializing, either with friends or family. It's important that it's clean and organized, and presentable.
It can get pretty dusty, especially if you don't use it a lot. A great cleaning service should cover: 
Cleaning out fluff from your cushions and straightening furniture and pillows

Dusting and wiping down lamps

Dusting down picture frames, baseboards, vents, and window sill

Vacuuming and mopping the floors and under furniture 

Dusting down carpets

Wiping down appliances(TVs, consoles, remote controls)

Emptying and replacing trash bags
Bedroom
Your bedroom is your private space and where you'll often come to rest at the end of a long, eventful day. 
Asides from the near-daily tidy-ups vacuuming you do, a deep clean can also help you clear out those far-to-reach areas you usually leave out.
Here's what is included in a deep house cleaning service for your bedroom: 
Changing bed sheet and liners (if provided or requested)

Disinfecting and wiping down mirrors

Cleaning and wiping down cabinets, dressers, tables, tables, and chairs

Emptying and disinfecting trash bags and bins

Vacuuming and dusting down carpets and under your bed

Deep cleaning bathrooms (if available)
General Spaces
All other areas of your home that don't fall into the four categories are General spaces.
Think hallways, offices, etc. 
Cleaning services for general spaces include: 
Wiping down electronics

Polishing furniture

Vacuuming floors and cleaning upholstery

Wiping downlight fixtures, switches, etc.

Cleaning or vacuuming wall edges and other hard-to-reach places

Clearing out and disinfecting trash cans

Cleaning specialty items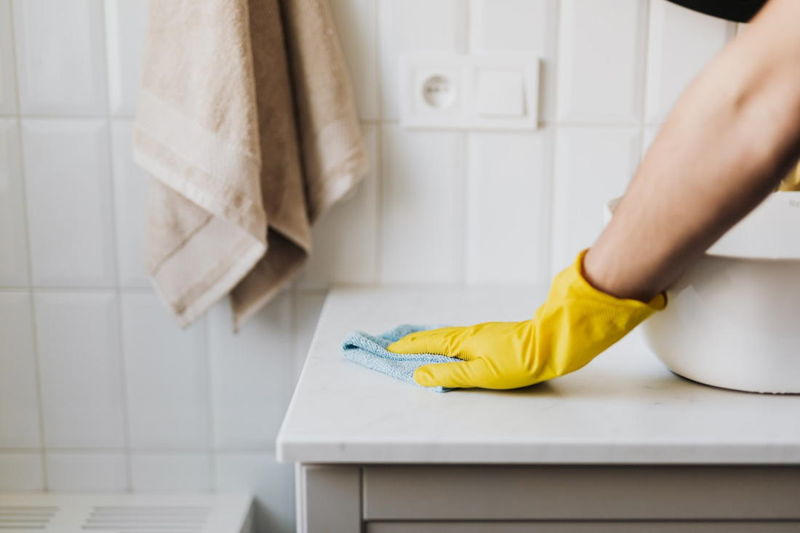 When Does It Become Necessary to Deep Clean Your Home?
Earlier, we mentioned that most people deep clean 2-4 times a year, and they do it: 
When they're hosting a big party, entertaining new guests, or before a holiday

During Spring or the start of Winter

When they don't have time to do it themselves

Need to deep clean challenging parts of the home like the kitchen

Clean demanding appliances

When traveling
Expanded List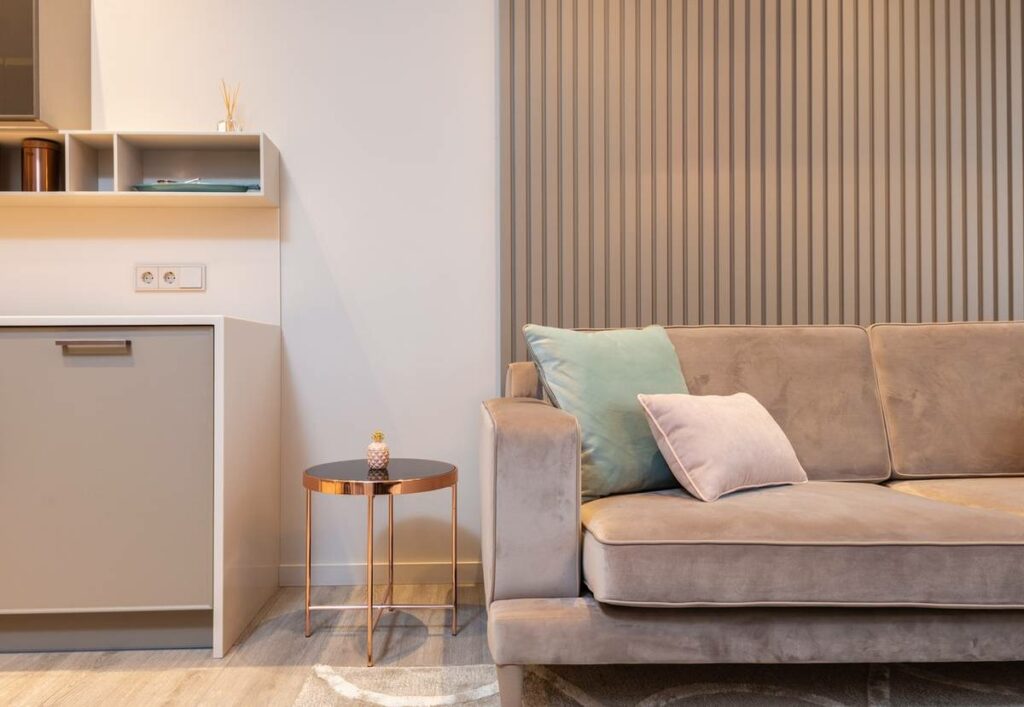 For many cleaning companies, the services we covered are just the start. Cleaning services companies can sometimes be very accommodating with the rooms, fixtures, and appliances they cover. 
If you're unsure if a company offers a certain service, you can check their site for a services list or ask what is included in a deep house cleaning service package.
Wrapping Up 
Did we miss something?
Did you find our guide useful?
Or do you think we skipped an important service that you'd like?
Let us know what you think. If you're looking to schedule your first deep cleaning, contact us to get a quote.
Related Blog Posts from Luxury Cleaning NY Blog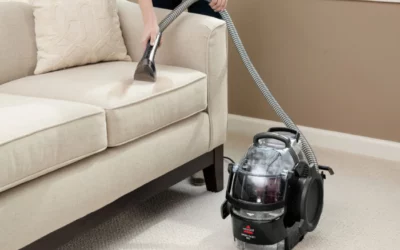 Steam cleaners have been around for some time, but they've only gained popularity now that people are becoming more aware of harsh cleaning chemicals and environmental allergens. Spring cleaning time is coming up, and you want to give your couch a good rinse. But how...
read more