Learn about the Different Types of Post Construction Cleaning Equipment, How to Choose Them Properly, and How to Use Them Correctly to Ensure an Effective Clean-Up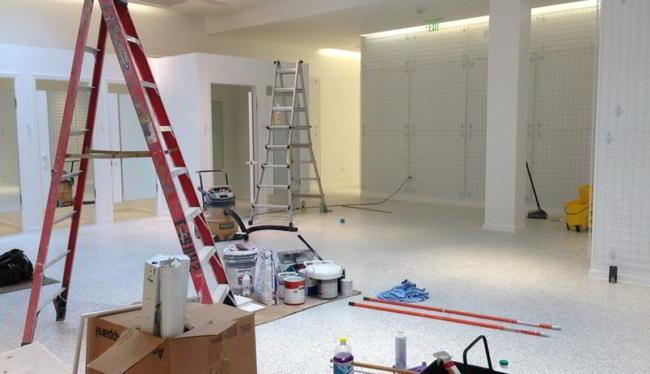 Introduction
So, the repair in your apartment or house is over. It may seem to you that the most challenging part of the work is done. On the one hand, of course, you're right because renovations always cause a certain level of stress and inconvenience. On the other hand, however, you should remember that only cleaning after the repair will make the repair results noticeable. And to make this process as stress-free and efficient as possible, please read this article and find out what post-construction cleaning equipment you will need to buy, get a complete list of cleaning equipment, learn how to choose these cleaning tools correctly in specialized stores, and be able to use them correctly.
Now dust and post-renovation debris will seem manageable if you choose the right equipment after reading our article.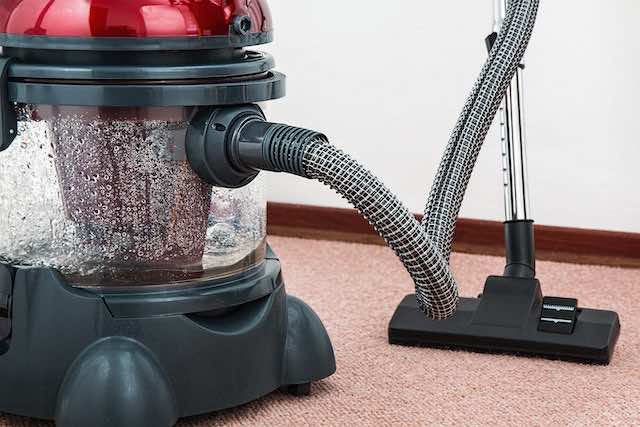 Chapter 1: The Extended List of Post Construction Cleaning Equipment
There are several types of cleaning equipment that you can use to clean up a construction site effectively. Here is an extended post construction house cleaning equipment list of some of the most commonly used tools:
Industrial Vacuum Cleaners

Scrubbers

Pressure Washers

Dust Suppression Systems

Dehumidifiers

Sweeper

Sponges

Wipes

Brooms

Dustpans

Brushes

Gloves

Safety glasses

Dust mask

Mops

Buckets

Squeegee

Window

cleaning equipment

 (scraper, microfiber cloth, etc.)

Dusting cloths

All-purpose cleaner

Glass cleaner

Disinfectant spray

Detergents for different types of surfaces

Trash bags

Step ladder

Extension ladder

Knee pads

Tool belt

Cleaning caddy

Utility cart
The essential post-construction cleaning tools are a heavy-duty vacuum cleaner, pressure washer, scrubber, dust suppression system, dehumidifier, and sweeper. 
Industrial Vacuum Cleaners:

Use it if you need to quickly and efficiently clean large surfaces of various types. This type of vacuum cleaner will come in handy when a lot of large debris is scattered over the entire surface after the repair. These vacuum cleaners have a very high power compared to ordinary ones, varying from 1000 to 3000 Watts. When choosing such a device in the store, we advise paying attention to the motor's power, large capacity, and excellent sound filtration system. If these factors are considered, cleaning will be as effective and harmless as possible for your health and the vacuum cleaner.

Pressure Washers:

You will need this device for cleaning external surfaces. If these surfaces are made of hard materials, such as concrete or tiles, cleaning with a mop, brushes, or hose may not help. This is where pressure washers come to the rescue. High water pressure instantly washes away dirt, grime, and even stuck-on debris. It is best to look for a device with adjustable pressure settings. This way, you can control the pressure not to damage some exterior surfaces.

Sweeper:

A sweeper is a helpful tool for cleaning up large debris, such as rocks, wood, and metal. Use the sweeper to remove large debris from the surface.

Scrubbers:

If you have hard surfaces like concrete, tile, or vinyl in your home, you must have scrubbers in your cleaning arsenal. The mechanism's operation is quite simple, but cleaning with the help of scrubbers is very effective. 

Dust Suppression Systems:

A dust suppression system will be essential for you in the fight against dust, which is often generated during the repair process. This tool's principle of operation consists of using water vapor, which suppresses dust particles and prevents them from becoming airborne. It not only cleans the air from dust but also additionally moisturizes it.

Dehumidifiers:

If too much moisture is in the air, this also needs to be dealt with. After all, excessive moisture can cause mold and mildew growth. Therefore, pay attention to using a dehumidifier even after dust suppression devices.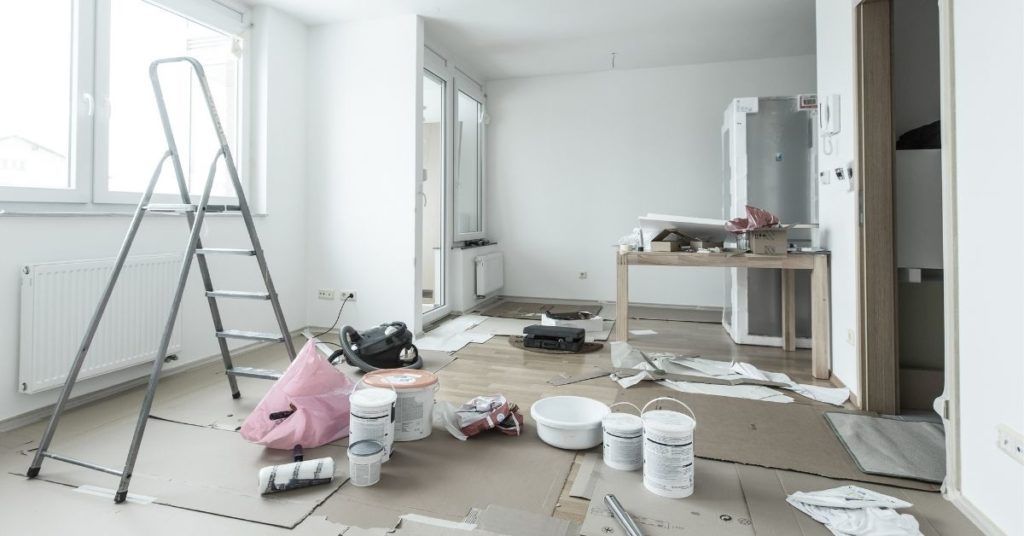 Chapter 2: How to Use Post Construction Cleaning Tools Properly
Using post-construction cleaning tools properly is crucial, as following all instructions and safety techniques. This is necessary for your health and the efficiency of the post-repair cleaning process.
As obvious as it may sound, read the instructions carefully without skipping a single page before using any post-construction cleaning tool. Yes, it may be a lot of reading, but it's worth it.
Wear the proper safety gear. And wear it properly, of course.
Wearing appropriate safety gear, such as gloves, glasses, and a dust mask, may be inconvenient. Still, it will protect you from debris and dust while cleaning.
So that the efficiency of devices stays the same over time, it is vital to properly and regularly clean them after cleaning.
It is best to store all equipment in a dry and safe place.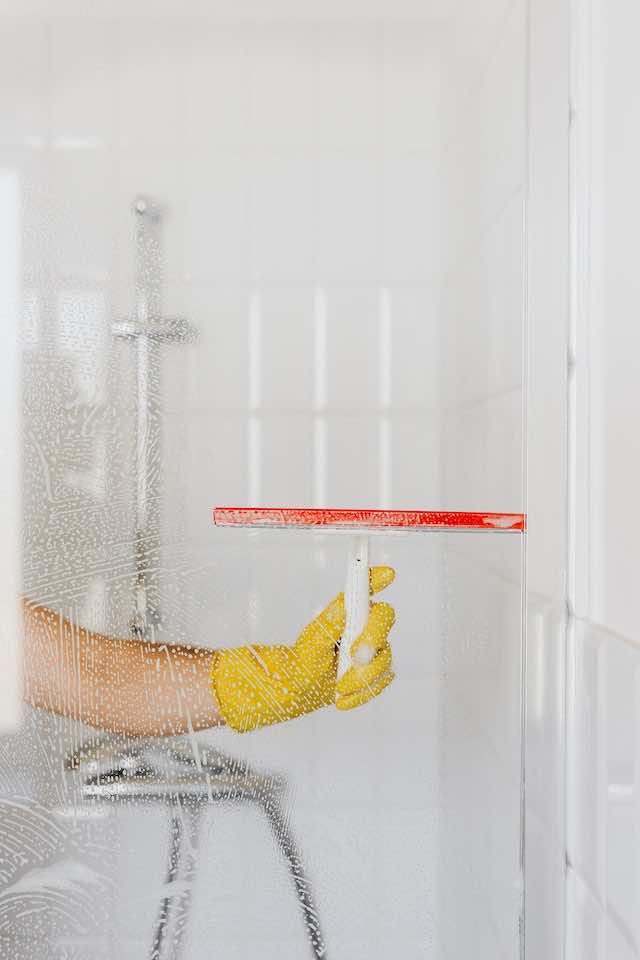 Chapter 3: Special Features of Post Construction Cleaning Equipment
Post construction cleaning equipment has unique features that make it effective in cleaning construction sites. Here are some of the features to look for:
Durability:

Equipment needed for post construction cleaning should withstand harsh conditions and heavy use.

Power:

The equipment should be able to clean up construction debris effectively.

Portability:

Some post-construction cleaning equipment, such as vacuum cleaners and pressure washers, should be easy to move around the site.

Versatility:

The equipment should be able to clean different surfaces and debris.

Safety:

The equipment should be safe to use and not pose any risks to the operator or other workers on the site.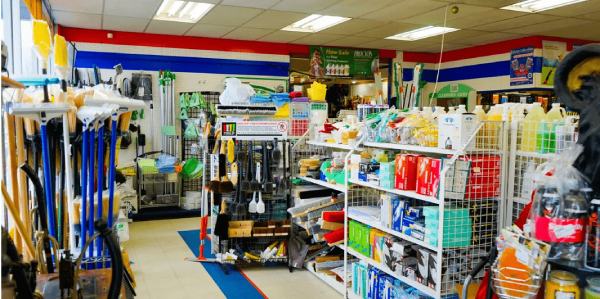 Chapter 4: Choosing Post Construction Tools Properly at the Janitorial Store
Our previous chapters discussed the different types of equipment for post construction cleaning and their unique features. In this chapter, we will focus on choosing post-construction tools correctly at the janitorial store and using them correctly to ensure an effective clean-up.
Choosing the right post construction cleaning equipment can be overwhelming, especially with many available options. Therefore, we have prepared some tips to help you choose the right equipment.
When choosing cleaning equipment, there are several factors to consider, including:
Consider the size of the construction site
The size of the construction site will determine the type and size of equipment you need. For example, you will need a dust suppression system if there is a lot of dust. You may need industrial-grade equipment for more significant sites, while smaller areas may require more compact and portable equipment.
Consider the surface to be cleaned
The types of the surface should be taken into account when choosing equipment needed for post construction cleaning. For example, you will need a scrubber if you plan to clean hard floors, such as concrete, tile, or vinyl. If you are cleaning the exterior of buildings or concrete surfaces, you will need a pressure washer.
Determine the type of debris on the site
The type of debris on the site is also essential for choosing the equipment you need. For example, if there is a lot of bulky waste, you will need a heavy-duty vacuum cleaner or a sweeper.
Post construction cleaning equipment can be expensive, so it's essential to consider the cost when choosing equipment. However, remember that cheaper equipment may be less durable and practical, so investing in high-quality equipment that will last longer and provide better results is worth investing in. Visit the chain of stores where the owners know how to charge for material and equipment for post construction cleaning properly and fairly.
Look for equipment with unique features
As discussed in the previous chapter, post construction cleaning equipment has unique features that make them effective in cleaning up construction sites. Look for equipment with features such as durability, power, portability, versatility, and safety.
Conclusion
In conclusion, post-construction cleaning is a crucial step in the construction process. It not only helps to remove debris and dust but also ensures that the building is safe and ready for occupancy. Therefore, the right tools and equipment are vital for effective and efficient post-construction clean-up.
The list of post construction cleaning tools outlined in this blog post should provide a comprehensive guide to the tools and equipment you need for a successful clean-up. From heavy-duty vacuum cleaners to pressure washers, sweepers, and dust suppression systems, an extensive range of equipment and tools are available to help you clean up after a construction project.
It is important to note that not all cleaning equipment is created equal. Therefore, choosing the right equipment for the task would be best. An excellent way to ensure you get the right equipment is by working with a trusted supplier who can help you make informed decisions based on your needs.
Additionally, proper use and maintenance of the equipment are crucial for effective and safe clean-up. Always read the manual and follow the manufacturer's instructions to prevent damage to the equipment or injury to yourself or others.
Overall, the extended list of post construction cleaning equipment should provide you with a starting point to equip yourself with the right tools and equipment for your post-construction clean-up needs. Remember, having the right gear makes cleaning more accessible and efficient and ensures the building is ready for occupancy and living. So enjoy your newly restored apartment or house!
Related Blog Posts from Luxury Cleaning NY Blog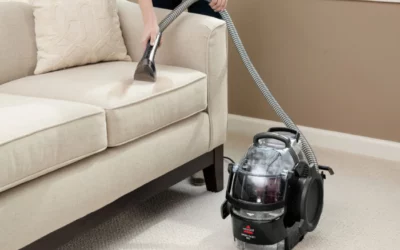 Steam cleaners have been around for some time, but they've only gained popularity now that people are becoming more aware of harsh cleaning chemicals and environmental allergens. Spring cleaning time is coming up, and you want to give your couch a good rinse. But how...
read more