Why you should choose our company?
Imagine that you can spend the weekend with family or friends in a cafe, at an exhibition, at a picnic, wherever you want. Or maybe you want to watch TV shows all day long with a cup of tea on your favorite sofa, without worrying about the weekly house cleaning. Can you imagine that you come to an immaculately clean office or apartment every morning?
Just try to visualize a healthy atmosphere of cleanliness and comfort that always surrounds you.
Luxury Cleaning NY company in Manhattan professionally provides comprehensive cleaning services Manhattan for apartments, houses, and offices. We use organic products that will help you to permanently get rid of viruses, bacteria, fungi, dust mites, and allergens.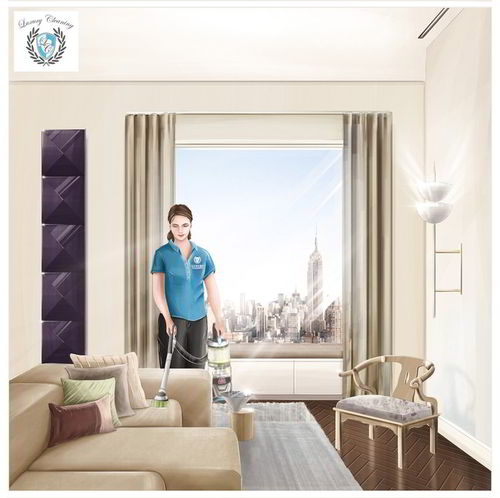 STANDARD REGULAR CLEANING INCLUDES: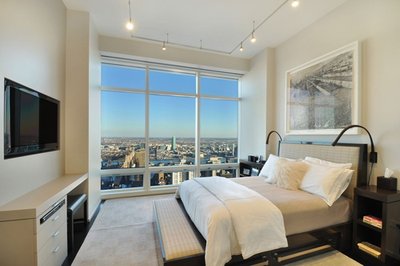 Bedroom & Living spaces
+ Cobweb Removal
+ Dust Blinds & Window Ledges/Base
+ Make beds & change bed linens
(when left on top of bed)
+ Dust Furniture & Decorations, Clean Glass Table Tops
+ Empty trash in all bedrooms, living, and office spaces
+ Vacuum (if requested) all carpet, small rugs and stairs
+ Vacuum (if requested) Closet Shelves & Drawers optional
+ Vacuum (if requested) Bathroom Floors & Rugs
+ Swiffer Bathroom Floors

+Removal of dust from furniture, carpets, and other surfaces

+Wet cleaning of floors

+Dry cleaning of the apartment

+Cleaning of varnished surfaces, tiles, plastic, etc.;

Garbage removal after cleaning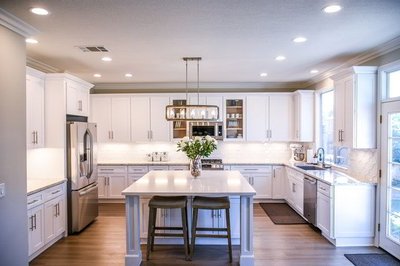 Kitchen spaces
+ Cobweb Removal
+ Clean Stove Top
+ Clean Microwave
+ Clean Countertops
+ Clean Large Electronic Appliances
+ Scrub & Clean Sinks
+ Empty Trash Can
+ Dust & Wipe Laundry Area
+ Vacuum(if requested) Kitchen & Laundry Floors & Rugs
+ Swiffer Kitchen & Laundry Floors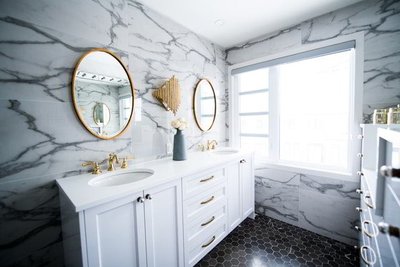 Bathrooom spaces
+Cobweb Removal
+ Dust Blinds, Window Ledges & Furniture in Bathrooms
+ Wipe Bathroom Cabinets
+ Scrub & Clean Sinks
+ Clean Countertops
+ Clean Mirrors & Shine Chrome
+ Scrub & Clean Toilets
+ Scrub & Clean Tubs
+ Scrub & Clean Showers
+ Empty Trash Can(s)
+ Vacuum(if requested) Bathroom Floors & Rugs
+ Mop Bathroom Floors

Polishing of mirrors and chrome surfaces

Emptying trash cans 
Luxury Cleaning Services Manhattan NY Rates
Luxury Cleaning Services NYC is not your average company.
We don't meet the status QUO; We exceed it.
Our drive towards excellence makes us your one-stop-shop solution for all of your cleaning needs.
Our seamless booking process and FLAT-RATES make booking appointments a breeze. We employ only the best vetted and customer-oriented maids. Our maids pass 48 hours training exam… This falls in line with our goal of providing an exceptional experience, each and every time cleaning supplies will be provided, standard with each booking.
Our strive is for guaranteed hassle-free house cleaning services in a city of hustle and bustle.
If you need a custom cleaning for your business you can get a custom business quote here.
10% discount for biweekly bookings and a 15% discount for weekly bookings for new customers! (discount applies after the First booking of a recurring appointment)
STUDIO
160$
Estimated Time: 2.5 – 3 Hours
We bring cleaning supplies
1 Maid
1 BEDROOM
200$
Estimated Time: 3-3.5 Hours
We bring cleaning supplies
1 Maid
2 BEDROOMS
240$
Estimated Time:  4 – 4.5 Hours
We bring cleaning supplies
1 Maid
3 BEDROOMS
300$
Estimated Time: 4.5-5 Hours
We bring cleaning supplies
1 Maid
4 BEDROOMS
380$
Estimated Time: 5.5 – 6 Hours
We bring cleaning supplies
2 Maids
OFFICE CLEANING
60$ per hour
We bring cleaning supplies
 1 Maid  / per 1 Hour
HOURLY SERVICE
60$ per hour
We bring cleaning supplies
 1 Maid  / per 1 Hour
Post Renovation Cleaning Service
70$ / per 1 hour
 1 Maid  / per 1 Hour
We bring cleaning supplies
Book cleaning service Manhattan in 60 seconds!
Sixty seconds and three uncomplicated steps stand between you and perfect cleanliness!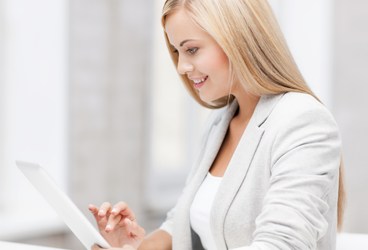 BOOK ONLINE
Please choose the suitable service and time for its performance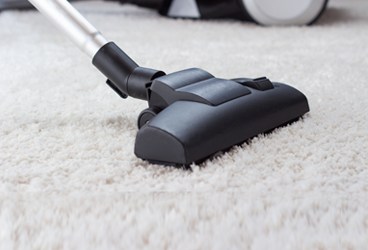 WE CLEAN
We do our work and you pay safely for that. Just enter your payment information through our secure platform and forget about going to the ATM.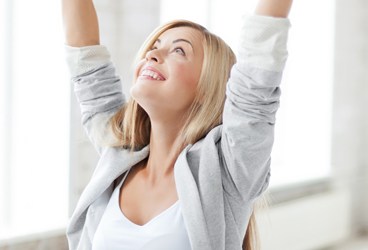 RELAX
Now your home is clean!  Your apartment is impeccable, and we hope to see you again next time you need cleaning service Manhattan.
Why us?
Over the years, the Luxury company has carried out thousands of apartment cleaning Manhattan and office cleanings in New York. We know precisely what high-quality cleaning includes.
Highly-professional staff
The vast experience of our workers is a basis for the successful performance of the most complex cleaning tasks and specialized home cleaning services Manhattan. They perform any work within the agreed time frame.
Professional equipment and eco-friendly detergents
We use specialized equipment such as an innovative steam generating machine. Also, our company chooses only green detergents that neither pollute the environment nor cause allergies.
Individual approach at affordable prices
We choose the best cleaning complex for you within the suitable price range. We schedule the time of cleaning based on your preferences and convenience.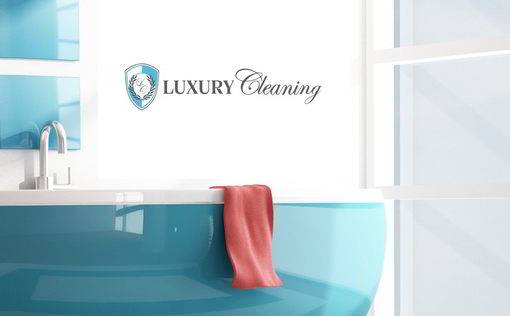 Our top cleaning services: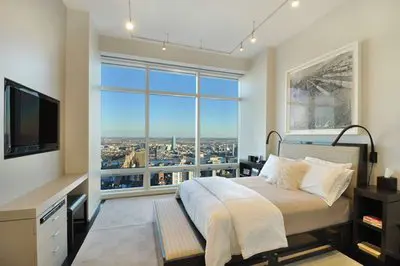 Manhattan Apartments Cleaning
We perform professional cleaning service Manhattan for apartments, houses, and offices!
Eco-cleaning with organic materials provides you with hygiene and sparkling cleanliness in your home.
The primary source of pollution in the house is its inhabitants. Pieces of clothing, food debris, hair, tiny skin flakes, and pet hair settle on furniture, windows, walls, and the floor. Of course, we try to clean up around us. But no matter how carefully you sweep and wash it, dirt tends to hide and accumulate in the most unexpected places. In addition, harmful substances (ammonia, carbon tetrachloride, etc.), which are part of conventional detergents, pollute the air in the apartment, which negatively affects your health and immune system. Eco-cleaning with organic materials guarantees the hygiene and sparkling cleanliness of your home.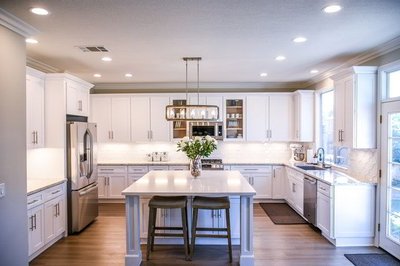 Cleaning After Renovation
Luxury cleaning company provides comprehensive cleaning service Manhattan after renovations.
Usually, after the repair, you do not have enough energy for cleaning. You probably want to put down the vacuum cleaner, broom, mop, rags, detergents, and a scraper, close your eyes, take a breath, and as if by magic, find yourself in a clean, comfortable apartment for which you started all these troubles with repairs.
The Luxury team will do all the cleaning work for you!
General cleaning after renovation

Dry cleaning with professional equipment

Cleaning before laying the floor

Comprehensive cleaning before furniture delivery

Cleaning without washing windows
After completing the repair work, you need to wash off the remnants of lime, paint, glue, etc., leaving no traces without damaging the surface of glossy, chrome, or polished interior items.
Move in/ move out cleaning
Cleaning after tenants aims to put things in order before a new settlement!
On average, we spend 1,140 days in our lifetime cleaning up. And now calculate how much extra time it will take you to clean the apartment after the tenants. Indeed, after the departure of the tenants, the premises need a thorough general cleaning.
Before the arrival of new tenants, in addition to the usual cleaning, it is necessary to disinfect the premises, clean the carpets and furniture upholstery, wash the surfaces, treat the plumbing with a steam generator, etc.
Deep Cleaning Services
Three-Phase Deep cleaning service Manhattan
Three-phase cleaning is a complex for those who hate dust.
Dust can be dangerous for your health. Carefully look into a sunbeam, and you will see how the dust streams in the air, causing various allergic reactions, lung infections, coronavirus, SARS, or flu. 
Three-phase cleaning will help you get rid of the dust for an extended period.
Unique cleaning service Manhattan from the Luxury cleaning company includes a three-phase cleaning approach.
The complex includes three stages: 
dry cleaning of premises

washing of walls, floors, ceilings, and other surfaces

purification and humidification of the air in the house
Dust will not have any chance to linger in the airspace of your apartment for a long time.
Cleaning of kitchen and bathroom, including tiles

Steam cleaning of the entire apartment

Dry cleaning of the whole apartment, including furniture

Express cleaning

Deep cleaning
WHEN YOU'RE BOOKING OUR CLEANING SERVICES, YOU CAN CHOOSE EXTRA SERVICES
Each house requires complete cleaning of the refrigerator, as its internal part must be hygienically clean and mustn't contain a bad smell, and it must be cleaned by special cleaning products.
Also, we're working with cleaning houses, apartment after post-renovation. Post renovation cleaning services NYC.
Cleaning of internal parts of furniture is a necessary extra service for general cleaning of apartments, houses, offices as enough dirt and microbes gather in internal parts of furniture. Periodically each apartment, a house, an office needs windows interior extra service.
Our workers are ready to provide you this service using necessary cleaning products for glass and various types of windowsill surfaces.
MAIDS SERVICES IN MANHATTAN!
Our client base includes more than a thousand satisfied clients. For today our clients are both large companies and individuals and all of them are satisfied with our work. Attention to detail, diligence, and quality of services at a reasonable price is the main motto of the Luxury Cleaning NY company.
Cleaning service is a whole complex of actions for professional cleaning of premises of any complexity.
Luxury Cleaning NY company is ready to offer you cleaning services on favorable terms of cooperation. We can count the cost of cleaning individually for each object of the Customer and we guarantee the favorable prices for provided services.
Luxury Cleaning NY company provides a full spectrum of cleaning works for industrial, warehouse, trading, office and other types of premises. We offer for each of our clients a full spectrum of cleaning services and the main of them are weekly complex cleaning of apartments and houses, and also commercial cleaning in Manhattan. Using a wide experience of successful work, Luxury Cleaning NY company makes unique market offers for its clients, providing cleaning services at beneficial prices.
Frequently Asked Questions
How often should you do a general cleaning?
Twice a month or twice a year – everyone decides for themselves. General cleaning is a complex process that requires a lot of strength, patience, and energy from you. Usually, it is impossible to do a high-quality general cleaning in one day on your own. You can plan cleaning and list mandatory tasks, for example, "Today I wash the windows, walls, and refrigerator in the kitchen, tomorrow I clean the room, etc.". Also, you may buy detergents, sponges, rags, and other cleaning equipment in advance.
Wouldn't it be better to save time and effort by entrusting general cleaning to professionals from Luxury Cleaning NY?
Do you have fixed prices for the cleaning services in Manhattan?
The prices depend on the number of rooms you have at your apartment, house, or office, the general area, the complex of need-to-be-done works, and the workload. After completing the steps of the booking form for the general cleaning of apartments in New York, you'll see the price in our booking form and the list of works individually.
What is the essential list of cleaning services Manhattan your company performs?
The of works that our specialists perform no matter which service you choose:
Apartment cleaning Manhattan

Cleaning of bathroom and kitchen

Three-phase apartment cleaning

General cleaning of the apartment 

Organic green cleaning

Cleaning with a steam generator

other services.
What are the main advantages of the Luxury cleaning company that make it stand out from the competitors?
The luxury cleaning team has many years of experience cleaning apartments and offices in New York.
Our advantages include:
Professional equipment

Removal of contamination of any level of complexity

Steam cleaning has no analogs in the cleaning sector

Gentle cleaning of varnished and other types of surfaces

Humidification, washing, and air ionization

Eco-friendly phosphate-free certified detergents

Cleaning with disinfectants

Removing bad odors

Qualified and skilled cleaners 

Friendly staff

Individual selection of detergents, facilities, and equipment

Spring-cleaning
What Customers Are Saying About Luxury Cleaning Services NYC:
"Luxury Cleaning company was amazing! Very hard working and thorough. They made my home look fabulous! I'll recommend them to all of my friends! Thank you!"
"My experience with this company was above and beyond my expectations. Andrew from Luxury Cleaning NY was polite, professional, and went straight to work I would recommend Luxury Cleaning to anybody looking for help around the house!"
"The cleaners were very nice and were easy to instruct on how I wanted the cleaning to get done. They did everything they promised and I was very satisfied with the job they did. They even brought all their supplies which were nice. "
Our Advantages 
Why do our customers choose cleaning service Manhattan from a Luxury cleaning company?
Qualified workers
We have a "secret ingredient" of our success — high-quality work performance within the agreed time frame, excellent cleaning service Manhattan NY, and a friendly smile.
Professional equipment
The main secret of cleanliness is using specialized equipment, from vacuum cleaners and steam generators to air purifiers.
Organic detergents
Cleanliness is the key to health! Organic detergents that our specialists use do not pollute the environment.
Individual approach
Before telling the final work cost, we estimate each object individually to choose the best cleaning option for your apartment, house, or office.

We adjust to your schedule
. 
We value you and our time! Our customers can choose a convenient day and time for cleaning.
Vast experience
Luxury cleaning provides many specialized services—for example, dry cleaning and restoration of furniture, deep antivirus cleaning, disinfection, etc.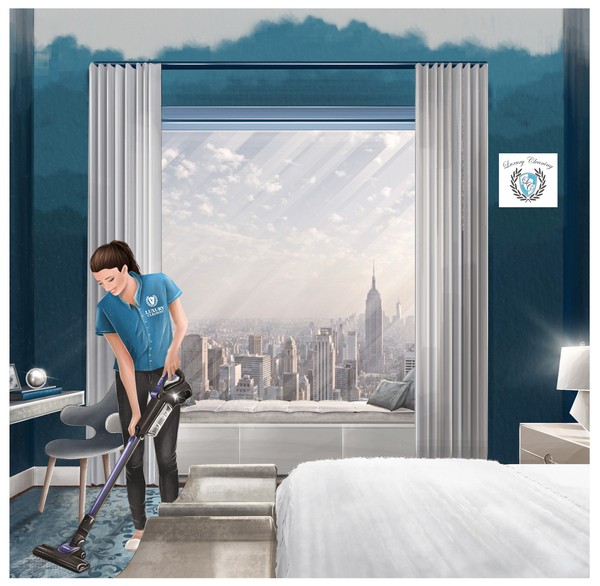 If you still have doubts about whether to become our client, here is a discount for you! Each new client of Luxury Cleaning NY receives a 10-15% discount (discount applies after the First booking of a recurring appointment)