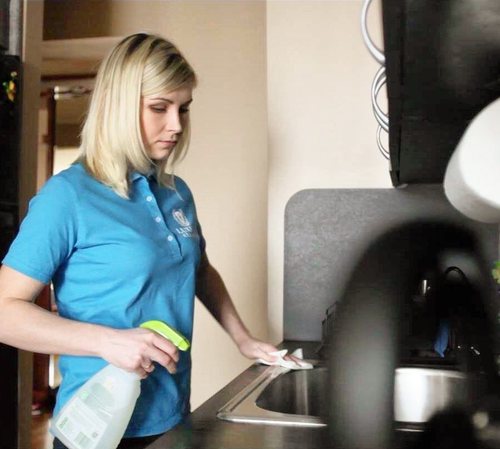 Deep Cleaning NYC of high quality will always be a necessity if you can't imagine your life without perfect cleanliness. Regular cleaning can guarantee cleanliness but only partially. But dust and contamination will still remain in gaps, corners, and other hard-to-reach places. Such places need a special approach in order to be cleaned perfectly. Several stages of sanitizing and disinfection, that are necessary parts of deep cleaning, are a perfect solution. Looking for deep cleaning services? We are the leading cleaning company in New York that is ready to perform it for you. You can get a Deep Cleaning NYC once or on a regular basis. Thousands of people have already become our regular clients who entrust cleaning to us.
Choose the maid from our company with 100% satisfaction rate and do not worry about house chores anymore!
LET US TAKE CARE OF CLEANING OF YOUR APARTMENTS!
When there is a need for more cleaning work than usual, deep cleaning is a good choice. When you need your apartment to look ideally, it's time to call the professionals!  Total mess after-party, chaos after reconstruction works, or you need thorough disinfection because there are some people who got sick with infectious diseases like COVID-19? No matter what, but we will need to pay more attention to the details during the cleaning process. In the cases listed above, Deep Cleaning NYC  is more effective than other types of cleaning. Another case is when it's the first time you use professional cleaning services. Then you will definitely experience that "wow-effect" when comparing "before/after". 
It is also very profitable since after such thorough cleaning you will just need to maintain the perfect condition of your apartment and order regular cleaning from time to time. 
Entrust it to the real professionals from Luxury cleaning and you will never regret it! After their visit, each corner, surface, gap, and space in your apartment will be clean, shiny, and perfectly sanitized. 
Book in under 60 seconds with Luxury Cleaning NY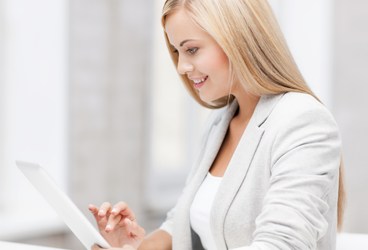 BOOK ONLINE
Select the date, hour and indicate some specific characteristics of the cleaning service.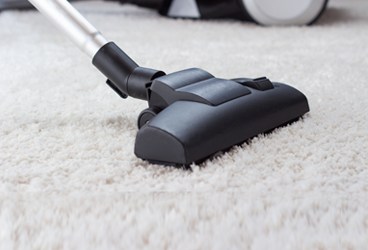 WE CLEAN
We do our work and you pay safely for that. Just enter your payment information through our secure platform and forget about going to the ATM.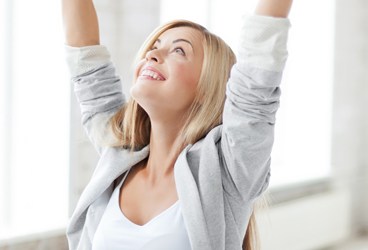 RELAX
Now your home is clean and fully disinfected. Your apartment is impeccable, and we hope to see you again next time you need an apartment deep cleaning NYC.
There is a reason why customers choose us! 
The following range of advantages makes our company very distinctive among our competitors:
Book cleaning services online anytime
You can call the same Luxury Cleaning maid whenever you want if you like how she performs cleaning services
Cleaning protocol is fully adapted to coronavirus conditions
Don't worry about cash anymore, we practice only secure online payment
Customer service 7 days a week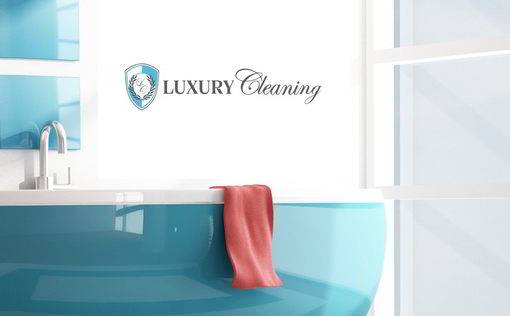 The cooperation with us is 100% safe!
How should you know that the person who comes to your apartment is trustworthy? After each cleaning service, you can rate it. Such a system of feedbacks from users helps maintain quality and ensures safety. You can also see the feedback from our clients on the website.
What does Deep Cleaning NYC for your apartment include?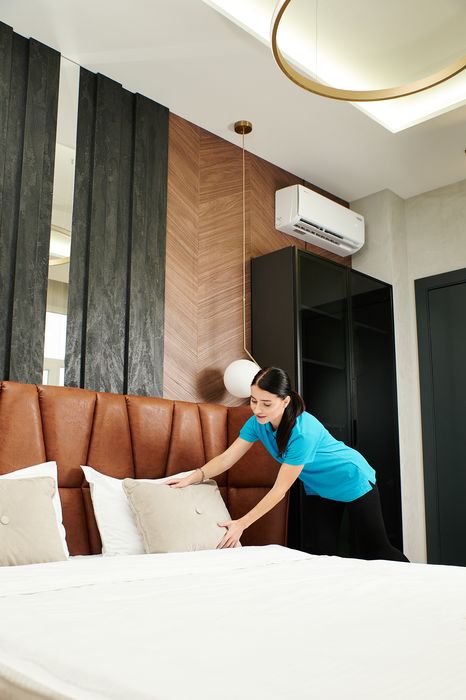 It depends on the size of your apartment, the number of rooms, types of premises,  and areas you reserve for your deep cleaning services. However, the typical set of services that our maids can perform include the following tasks:
Disinfection of all accessible surfaces 

Steam cleaning

Making the bed

Folding the clothes

Cleaning of furniture

Wiping of light switches, door handles, baseboards, knobs, outlets, and fan blades 

We will empty bins

Removing of dust from surfaces

Sweeping, vacuuming, and mopping the floor

Washing of horizontal and vertical surfaces

Cleaning of mirrors

Cleaning of tiles

Disinfection and cleaning of the bathroom

Cleaning of taps and sinks

Washing and thorough cleaning of toilet and bidet

Cleaning of dishwasher and washing machine 

Thorough cleaning of microwave and kitchen utensils 

Our maids will clean the stove and glass-ceramic in the kitchen

Dust cleaning of furniture

Our cleaners will place the sofa and cushions well

Dust removal from pictures and other decorative elements

Exterior cleaning of furniture and cabinets
You can also order deep cleaning only for some specific areas of your apartment. In this case, you can count on the following list of services for each type of premises:
 Kitchen: 
Our professional cleaners disinfect everything in your kitchen

They empty and clean the dishwasher and do the washing-up

The maid's clean faucets, all surfaces, microwave, stove, empty trash (they will give it for recycling)

Also, they will sweep, vacuum, and mop the floor.
 Bedroom: 
We will make the bed and fold your clothes

The maids clean furniture in the room, dust surfaces, vacuum, and mop the floors 

Also, we empty wastebaskets if any 

We can also put washing machines and hang clothes.
 Bathroom: 
We do the cleaning of all surfaces including tiles, mirrors, ceramics, etc. 

Our cleaners do disinfect and thorough cleaning of the bathroom, taps, sinks

Also, we do the mopping of the floor.
 Dining/guest room: 
The cleaners dust the furniture, accessories, pictures, and decorative elements

We place the soft furniture and cushions well

The maids do sweeping, vacuuming, and scrubbing

We throw away rubbish and empty ashtrays if there are any.  
If it seems to you that any of the tasks were not carried out correctly, please do not hesitate to inform us. We want our clients to be satisfied at 100%!
Are you all ready to see how clean your apartment can be? 
Luxury Cleaning NY Reputation
Deep Cleaning Services in NYC popular Questions and Answers:
What's included in a deep cleaning service by Luxury Cleaning NY?
Deep cleaning is very complex and thorough service, so it includes a wide range of tasks that professional cleaners do. Here is only the approximate list of what they can do for you if you order deep cleaning: dusting and wiping out of all vertical and horizontal surfaces; wiping out furniture and window sills; mopping, vacuuming, sweeping of the floor. Also, all kinds of disinfection and sanitizing; cleaning kitchen appliances; throwing out garbage, etc.
How much does a deep cleaning service cost in NYC?
It depends on the square footage and the number of rooms in your apartment. Normally, the prices for an apartment with 1 bedroom start at 200$.
What is Deep Cleaning of apartment?
Deep cleaning is a special cleaning service that is very complex and thorough. It has several stages of cleaning including sanitizing and disinfection. Also, cleaning professionals apply special approaches while performing this type of cleaning. 
How many hours needs Deep Cleaning for my apartment/ house?
We will be self-repetitive, but again It depends on the number of rooms and the general size of the apartments. It takes up to 4 hours to clean a bedroom of a medium size, and, for example, up to 6 hours for the apartment with 3 bedrooms. But it should also be taken into account that if you have more than 3 rooms, we will send more cleaning workers to you. And, as a result,  it will take less time even in comparison with cleaning a 3-bedroom apartment.
Which cleaning supplies we use when we do deep cleaning.
We use different kinds of eco-friendly detergents, various disinfectants, and steam cleaning machines. Also, we have some standard tools like mops, brooms, sponges, rags, etc. All our equipment, that our employees use, is certified and meets the highest standards of quality.
Can I book deep cleaning regularly?
Sure!  You can book it weekly or biweekly. Just indicate it while booking deep cleaning how often you want to have this service: is once or twice a week, or once in a fortnight, depending on how suitable it is for you.
What Customers Are Saying About Luxury Cleaning NY:
"Luxury Cleaning company was amazing! Very hard working and thorough. They made my home look fabulous! I'll recommend them to all of my friends! Thank you!"
"My experience with this company was above and beyond my expectations. Andrew from Luxury Cleaning NY was polite, professional, and went straight to work I would recommend Luxury Cleaning to anybody looking for help around the house!"
"The cleaners were very nice and were easy to instruct on how I wanted the cleaning to get done. They did everything they promised and I was very satisfied with the job they did. They even brought all their supplies which were nice. "
Why can you rely on Luxury Cleaning NY?
Luxury cleaning company provides its clients with the best services, no matter how complex they are. The range of advantages allows us to be ahead of many competitors, because:
 We are always available for consultation. Choose the best time for your cleaning session
 Our maids are 100% bonded and insured. We want your apartment to be impeccable after using our services.  That is why we choose the right insurance to secure you from damages during service.
The company has a 100% satisfaction rate. We are convinced that all the services in your apartment or company will meet your expectations.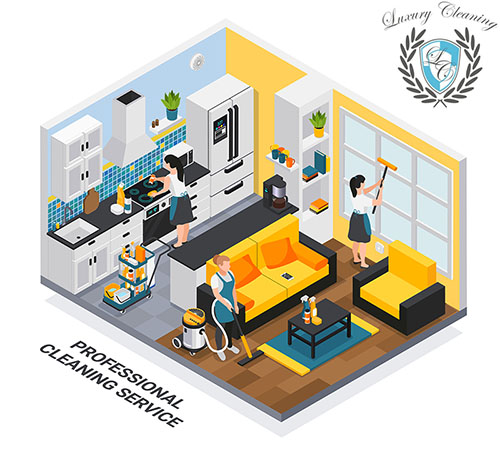 Book deep cleaning for your apartment or house in just one minute! A trusted professional will arrive at your home in order to perform qualitative cleaning services.  We will help you find a suitable service that will perfectly cater to your needs!  Our cleaners pay attention to every single detail in your house and never leave until everything is perfectly sanitized. 
We will be happy to help schedule the deep cleaning for you. Let's become partners!