No matter your reasons for moving out or moving in: new job, new city, entering university, getting married, or escaping from the regions with the strict lockdown.
Proper cleaning strategies will be helpful for you.
Introduction
Moving to a new apartment is exciting for several reasons. In addition to the joyful euphoria from the new life stage, there are also worries about convenience and everyday comfort. 
Before filing a new house with beautiful furniture and stylish decor, take care of its cleanliness.
Unfortunately, the previous tenants who leave chaos at an apartment or destroy property are a frequent situation. Mold on the walls and slopes, stains from insects, dirty window sills, the smell from cats and dogs, dirty windows and curtains — such consequences after lodgers sometimes resemble vandalism. But even if you dealt with decent tenants, there can still be household garbage, unwashed dishes, dirt, and dust after them. Therefore, the most critical task is to return the house to the previous well-groomed condition so that your home can fall within the definition of "comfortable and cozy" again.
The apartment owners want neither to clean after lodgers on their own nor to use professional cleaners. In this case, all cleaning hassle falls on the shoulders of the next tenants. But who will choose an apartment in disrepair for rent?
You will need not only cleaning but also disinfection after the tenants.
No matter how good tenants were, after their departure, the house should be spotless and disinfected. Therefore, when cleaning, use cleaning products with enhanced properties to remove severe pollution and eliminate microorganisms (bacteria and fungi). Remember that it is not so easy to get rid of the smell of dust and dampness by simply ventilating the premises.
Chapter 1 Specific features of move out cleaning
A proper move out cleaning checklist consists of two stages: dry cleaning and wet cleaning of all surfaces. It is crucial to be attentive to cleaning and not miss essential steps of the move out cleaning checklist. 
Since the tenants often do not clean hard-reach-places in the apartment, it is necessary to focus on such points first during cleaning.
The sequence of work in move out cleaning checklist is similar to the general cleaning guide. Still, you should pay special attention to such specific points as:
Places under furniture (beds and cabinets) – the immense amount of dirt and dust gather here;
Internal and outer surfaces of furniture; details of the interior;
Office equipment and lighting devices (lamps, sconce, floor lamps, small chandeliers);
Door blocks and plinth;
Pipes and heating batteries;
Drain in the bathroom and bathroom sink;
Window blocks (inside and outside) Because usually people wash the windows only on the inside;
Upholstered furniture and carpets. Dust accumulates in a pile, and it's impossible to clean it without a vacuum cleaner.
Chapter 2. Move out cleaning checklist strategies.
Follow the principle "step by step" and "from top to bottom."
These are the main strategies of move out cleaning:
To begin with, although it seems obvious, if you live in a house with two floors, start cleaning from the top floor. In this case, you can finish the cleaning process quicker, and you won't keep constantly dirtying the bottom below.
Start cleaning up rooms in order and close them when you are done. Do not try to do it all at once since you can quickly end up doubting which rooms are clean and not.
Categorize boxes
 Use boxes to organize all items in your room. Please write down the things on a sheet of paper and stick them to the corresponding box.
There is something familiar for all tenants who are ready to move out. It is the feeling of uncertainty and disorder. "Where should this lamp be?", "Where are those documents supposed to be stored?" and many more questions may arise. If you do not want to feel this kind of frustration and lose something important, we advise you to use boxes labeled for each group of items.
The order and the organization are the basis of success in the process of moving out. One way to maintain an organized cleaning is to use storage boxes. You will save time during cleaning if you pack your things in order.
If you want, you can even put a number on each cardboard box and make a list with the available content:
Set the priority in the bathroom, the kitchen, and the living room. It would help if you dedicated more attention to the places of difficult access to make it more comfortable when you want to settle down in your new home.

You can take many advantages because the house is neat and tidy by cleaning walls, roof corners, air conditioners, etc. Above all, the corners of the kitchen and the bathroom (screen, drawers, toilet, extractor, etc.).

Doing a thorough cleaning also serves to know the state in which the house is located. It is time to see what you need an arrangement or set-up.
Chapter 3. General recommendations from cleaning checklist for all rooms
These recommendations will be suitable for all rooms in the house or apartment. Follow them, and the rented house will be at least 50% cleaner. 
When it comes to cleaning a new home, it can be an uphill job. The number of corners and objects that we have to move is unimaginable. And also, a lot of dirt may be there that we did not expect.
So what can we do with that?
Here is a rental move out cleaning checklist:
Start cleaning from top to bottom.
It is better to start cleaning each room from top to bottom (from the ceiling to the floor). Please start with the corners on the roof and chandeliers or ceiling lights (they collect a lot of dust). Then go to the walls, plinths, and floor.
Clean in the direction of the door.
Start cleaning with the most distanced point from the entrance, especially if we are talking about floors.
Put everything in order in the cabinets and on the shelves.
Replace the toilet seat.
Put a new seat in the restroom. The new tenants will be pleased, and you will simplify their life a lot.
For cleaning a bath or shower, use detergent and a sponge. But most likely, you will need a stricter cleaner to combat the spots there.
Clean the kitchen utensils and appliances well.
Wash the microwave oven (inside and outside), then do the same with the refrigerator and oven.
Wash the floors.
Eliminate all microbes.
Spend time disinfecting everything people often touch: tabletops, handles, buttons, locks.
Do not forget about kitchen cabinets.
Wash the plinth.
People often ignore the plinth when cleaning. But the plinth (especially the one in the kitchen) gathers a lot of dust and dirt.
Chapter 4. Kitchen move out cleaning checklist.
And now, let's be more specific. Kitchen cleaning is in the first place on the move in move out cleaning checklist. 
It's not only because sometimes there are terrible sticky things here, but also because you will want to get rid of the smells that remained from the former lodgers. 
A kitchen is also a place where you and your family will spend a significant part of your time. Clean up here very carefully so that your family felt at home in a new place.
Move in move out cleaning checklist of the kitchen is the following:
1) Kitchen stove
Most likely, you will need to buy some cleaning products. 

Make sure you use brushes and sponges that do not scratch the surface. 

Soak metal trays and racks in the sink or bathroom filled with hot soapy water while cleaning the rest of the stove.
2) Clean the oven
Of course, kitchen devices should be in working condition, but they still need a good cleaning after the previous tenants. Do not forget that the oven and refrigerator are places where people prepare and store food. Therefore, it is not worth using solid chemicals. 

To wash the surface of the oven, apply a soap solution and leave it overnight. In the morning, rinse everything with warm water.

If possible, clean the sides of the oven along with the front panel.
3) Clean the refrigerator
Even if the refrigerator was clean at first glance, it is better to rewash it. 
It is recommended to disconnect the fridge.

Clean the inner walls and shelves. Please take all the removable parts out and wash them separately in the sink or bathroom.  

A solution of vinegar and water perfectly works as a safe, versatile cleaner.

Put a couple of coal pieces in the refrigerator.
The stale smell in the fridge can spoil the life of the new residents. There is a quick and budget way to get rid of it — put a couple of pieces of extinguished wood or activated carbon and leave it for a while in the refrigerator. Thanks to high absorption, coal will absorb all unpleasant odors.
4) Freezer
Use soft tissue, as the hard ones will scratch the surface. 

Move the refrigerator from the wall, wipe its back, and then do the same with the top and sides. 

Dust and dirt also accumulate on the handles and the rubber seal, closing the doors. Don't forget to clean it too.
5) Kitchen cabinets
Gently wipe the cabinets from the inside. Then clean the top of the cabinets and the door.  

If you have a wooden surface, use detergents for wood or soft soaps.  

Use baking soda for fatty spots. However, we recommend using homemade cleaning agents in some sporadic cases. It is still better to entrust the move in the cleaning of an apartment to professionals. 

Clean the slots between kitchen cabinets with a spatula. It is an easy way to remove garbage residues.
6) Sink
Use special cleaning agents for cleaning the sink or washing basin. Spray the cleaning agent on the sink and let it absorb for some time. Then wash and wipe the surface carefully. 

Wipe the walls with a wet towel or cloth.
7) Floors
If you move to a house or an apartment with carpeted floors, think about ordering professional dry cleaning. If it is impossible, then at least vacuum everything thoroughly on your own.

If the apartment's previous owners had pets, you would need to buy some special devices for collecting fur. Because a simple vacuum cleaner won't help with that, for wooden or other floor types, use the regular broom.
Chapter 5. Shower, bath, and restroom cleaning checklist
Replace the toilet seat, check the drain in the shower, wash the door handles. Many more tips will help you put everything in order in these necessary premises before moving in or out: 
Replace toilet seat
 The bathroom after the previous tenants should be the subject of a careful cleaning, if not disinfection. And if you can wash the tile and plumbing, then it is better to replace the plastic toilet seat. The new one is not so expensive, but you will be completely confident in its purity. 
2. Check the drain in the shower 
The drain pipe in the bathroom is not the most obvious place for cleaning. Usually, people do not clean it up to the formation of a blockage there. 
When you move to a new home, it is better to make all the points clear with the drain. Turn on the tap and let water in the shower and the kitchen run for a few minutes. If there are no blockages, they will calmly leak into the sewer. If there is at least a slight suspicion of a jam, it is better to deal with it immediately.

Put a baking soda mixed with vinegar soda into the drain or use some more aggressive detergents with acid. But be sure to follow the instructions on the package.
3. Lay a plastic pallet under the sink and bath
The appearance of mold in the house is a big problem because it damages all the surfaces and things without exception. And it isn't easy to eliminate it. Most often, mold gathers right under the sink in the kitchen and secluded corners under the bath. Therefore, they are on top of the list where it is necessary to look first while cleaning. 
If you detect dampness or leakage, call a plumber to deal with it.  

If everything is clean at first glance, buy a pair of inexpensive pallets and rugs. Lay them in the bathroom and kitchen to protect these premises from moisture spread because it's better to be safe than sorry.
4. Check the carpets  
 Often the dents from the legs of chairs or tables remain on the carpet after rearranging or replacing furniture. They spoil the coating's general look, especially if we talk about a monotonous rug with a long pile. 
A cube of ice can remove these dents. Put it right on the remaining print, and do not touch it all night. Marks will disappear till morning.
5. The door handles and mixers
People touch door handles and mixers very often and rarely wash them. Do not repeat this mistake, and include these places in your move out cleaning checklist. 
You can quickly wipe them with disinfecting napkins. Remember that much more microbes accumulate on the door handle of the restroom than under the toilet seat.
6. Clean the extractor hood and filters in the air conditioner
What is more important than cleanliness and order in the new apartment? Of course, it's fresh air! If there is air conditioning in the house, check when the last time someone was soaping filters. The dirty filter can lead to contamination and insufficient air cleaning, and the device itself's breakage. The same situation is also with the hood in the kitchen. It would help if you cleaned it before moving in.
Chapter 6. Time to clean your… emotions
Moving out can be full of chaos and a reason for stress. However, we can carry it out effectively with some organization apartment move out cleaning checklist.
When we know that we have to change a house and move to another, we suffer many stress and anxiety. We are overwhelmed with the feeling of fuss. It influences our nerves, and everything seems so chaotic and disorganized.
But no matter what, we have to face the general cleaning of the house before leaving it. Therefore, we prepared this move out cleaning checklist with valuable strategies that will be very practical and effective for those who plan to move out.
But moving out is also a time to get rid of the past and focus on the present moment. During each change we make in our lives, the furniture, and interior changes and emotions and feelings.
Objects also carry a print of emotions in our memory. Therefore, another type of cleaning is to get rid of what you want to leave in the past in your life. For example, past emotions that no longer give you anything today.
Do not be afraid to say goodbye to the objects that you associate with the past life. Take advantage to throw out, sell, or give away everything that somehow ties you to the previous stage of your life.
The present is the only thing we have. Do not let yourself be overwhelmed with bad memories. So buy some new furniture and accessories for your home to start your unique story. A new stage begins with hope and new things in your life.
Bonus Chapter - Consider calling a cleaning company before moving in or out.
Why is it better to contact or call a professional cleaning company before moving out? You need to do it because of these four reasons: quality, speed, performance, guarantees. Those are the main advantages that you get by ordering the cleaning company.
When your time is limited, or your belongings are very numerous, you can hire a professional company.
Finally, not everyone has time to devote themselves to cleaning before a moving out or moving in process. Therefore, if you are busy with work and duties and can not cope with everything, do not hesitate to hire a company of professionals in the sector. This option will save you from headaches, and there will be guarantees of the success of your moving out without setbacks or last-minute surprises.
Professional cleaners have a quality certificate and tremendous experience. They fulfill all the duties as quickly as possible.
The cleaning company is a guarantor of conscientious cleaning by the cleaner. It means that you will indeed not have complaints about the work done.
When you order our Luxury cleaning company, be sure that the workers will clean your apartment out with professional equipment. And it automatically means you will receive high-quality and speedy completion of the cleaning tasks. You save your money because you do not have to buy some specific means for disinfection.
The unequivocal plus is also that conscientious and high-quality cleaning prolongs the life of furniture, interior, plumbing, and flooring.
Together with the order and cleanliness in a rented apartment, the feeling of coziness and the atmosphere of comfort appear.
There are many types of services that our company can offer you. Order move in cleaning and enjoy this change in your life!
Conclustion:
This move out cleaning checklist is universal for apartments, detached houses, cottages, and huge mansions. It is easy to follow for anyone who lacks time, has a tight budget, and can't afford a cleaning company. Don't forget to check our other detailed cleaning lists too.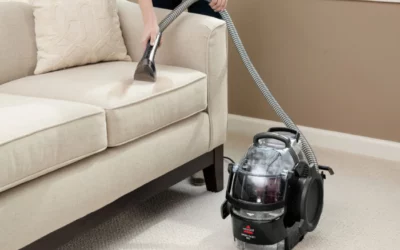 Steam cleaners have been around for some time, but they've only gained popularity now that people are becoming more aware of harsh cleaning chemicals and environmental allergens. Spring cleaning time is coming up, and you want to give your couch a good rinse. But how...
read more