Weekly cleaning services and monthly cleaning schedule and checklist
Plan your cleaning wisely with these cleaning schedules and checklists composed by cleaning professionals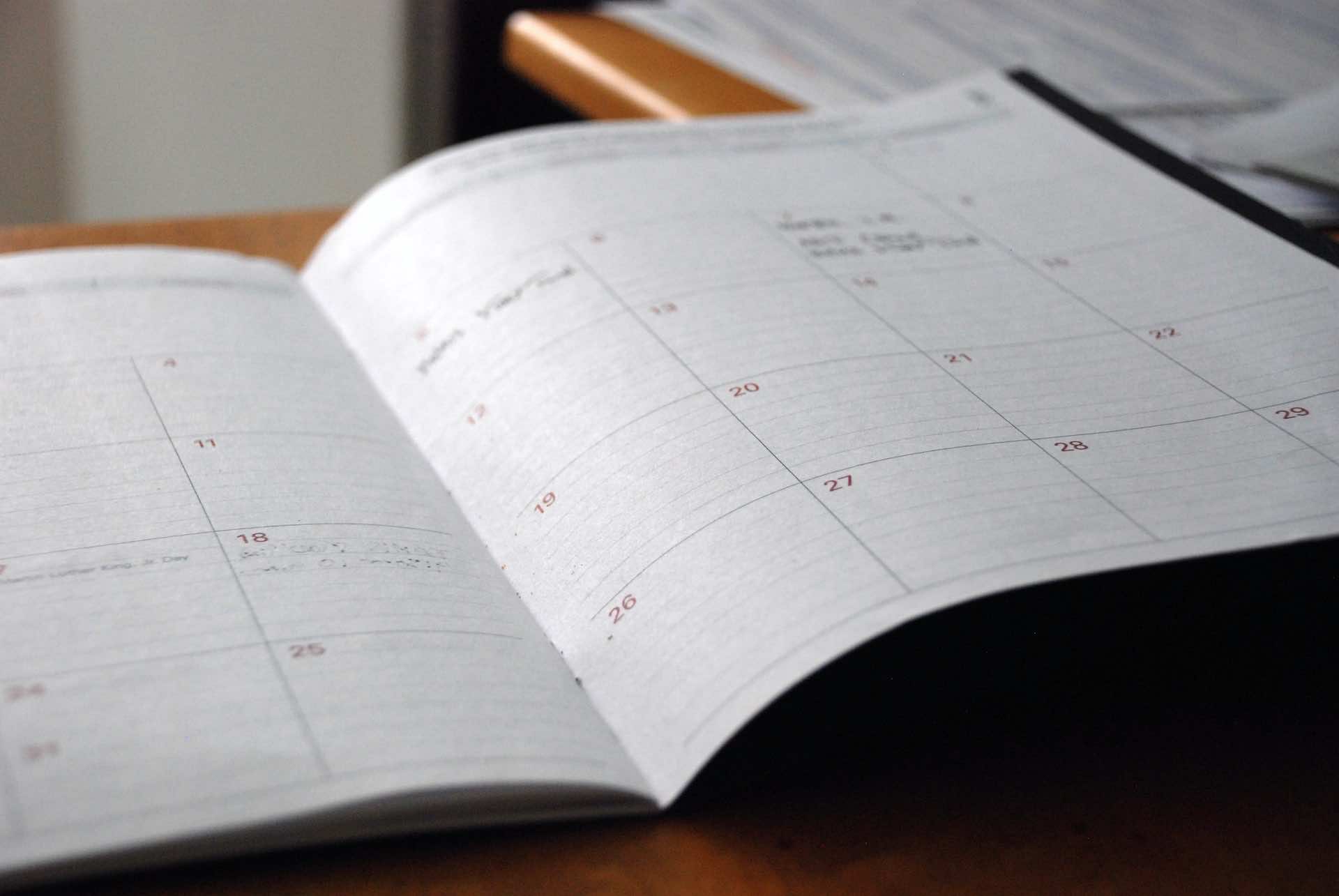 Why do you need a weekly cleaning services schedule?
A cleaning schedule for your apartment will help you maintain peace and tranquility in your home. Also, it can help reduce the time spent on cleaning chores if you stick to it.
You're mistaken if you think that organization and cleaning are unrelated. If your house is organized, it will be much easier for you to clean it. You will feel comfortable in it and find it to be a clean and tidy space. And weekly cleaning services organization allows you to identify places to store things and develop habits of putting things in those places. Therefore, it makes sense to create several schedules at once: daily cleaning plan, weekly cleaning services plan, and biweekly and monthly cleaning schedules, since the frequency and specifics of cleaning differ in each room.
Your cleaning schedule is a list of things you need to do daily, weekly, or monthly to keep your house clean. Try to make this list as simple as possible.
Be realistic and after making a list, take another look at how long your daily, weekly, and monthly tasks will take. This list should not be extended because you should also spend time on other regular personal routines in addition to daily and weekly cleaning tasks.
You can also divide your weekly cleaning services schedule into several parts. Determine which list items you will do in the morning, in the afternoon (if your work schedule allows it), and in the evening. 

How to make a weekly cleaning services schedule for successful house cleaning
All houses and apartments differ in the area, several rooms, and their functional purpose. Still, most of them are similar in terms of cleaning strategies. Therefore, we suggest you use some ready-made templates to make a cleaning schedule:
general assembly schedule;

cleaning organizer;

cleaning schedule by rooms or zones for the whole year;

daily, weekly, and monthly cleaning checklist;

checklist (checklist) of seasonal cleaning;

cleaning planning sheet in the room (zone).
But how to compose those cleaning plans on your own? Just follow the simple rules below: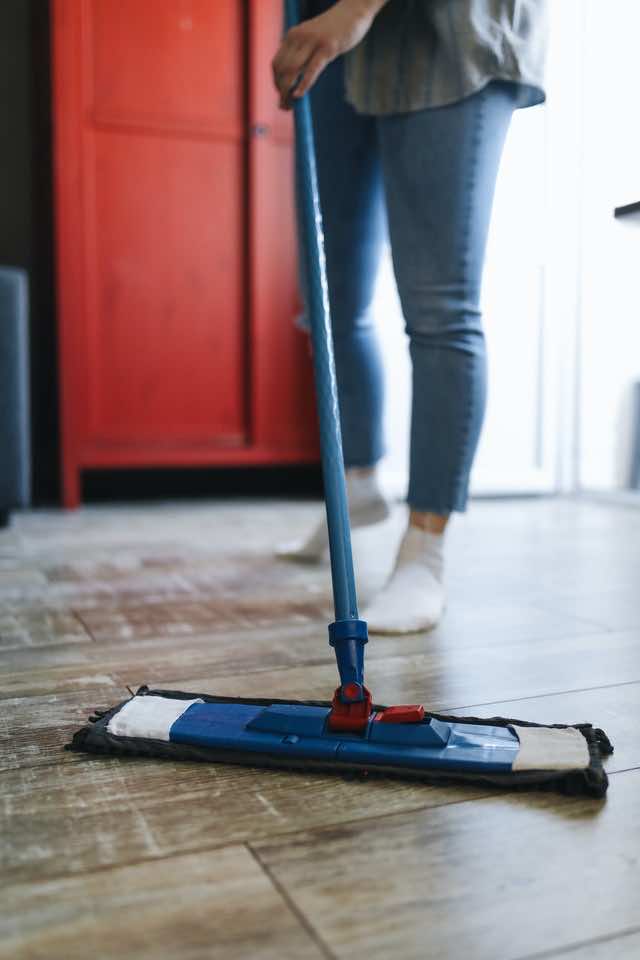 1) Think about which cleaning tasks in your house need to be done daily, weekly, biweekly, and monthly. 
Our life is cyclical. Clothes become dirty. They must be washed, dried, ironed, and returned to the closet. The same thing is with dishes, for example. Therefore, we want to ensure that our home does not turn into a place where this cycle one day stops closing. The baskets are filled with dirty laundry. The sink is full of dirty dishes. There is only dust and dirt around. Cleaning is cyclical and is constantly and with a certain periodicity repeated (daily, weekly, monthly, quarterly, every half year or year). Of course, not all cleaning chores need to be done every day. That's why you should have several cleaning lists:
daily plan;

weekly cleaning services schedule;

monthly schedule;

seasonal cleaning schedule. 
2) The most important of these schedules are the daily and weekly cleaning services schedules because following them does not allow our house order to turn into chaos. Concentrate on them.
To stick to the daily or weekly cleaning services schedule, remember the most important rule — the cleaning schedule must be realistic. You should clearly define which cleaning tasks must be done daily and weekly. But at the same time, you should be able to complete them. Therefore, think about which things you should do every day and which are enough to do once a week or even once a month.
Suppose you still think that you need to do more than you can daily and weekly to keep your house clean. In that case, it's time to hire professionals from a cleaning company or distribute part of the burdensome responsibilities among other family members.
3.) Compose and edit some other cleaning schedules in the house: bi-weekly cleaning service, monthly, seasonal, and annual cleaning plans.
Time for some long-term cleaning plans! To better understand how to distribute cleaning tasks correctly, we suggest you consider several ready-made practical solutions arranged in checklists. Read about them below and use them for your regular cleaning routine!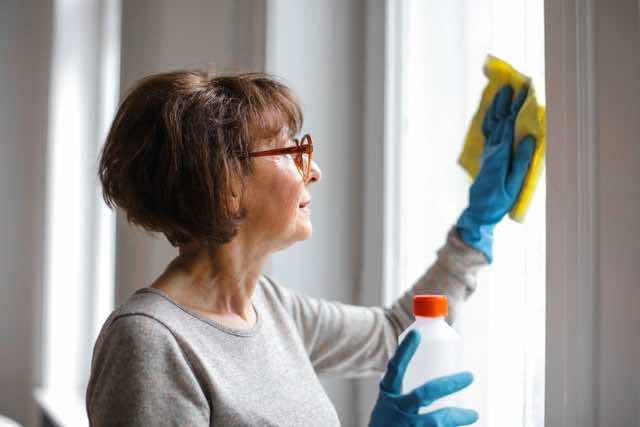 Weekly cleaning services schedule
The weekly cleaning schedule includes wet cleaning of the entire house and cleaning and disinfection of some items. You can complete these duties in a day or distribute them by days of the week.
The weekly cleaning checklist consists of:
Wash the floor and dust all surfaces once a week. If you cook every day or have small children or pets in the house, you may need to wet clean some rooms more often.
A person loses a lot of skin cells and sweat while sleeping. It attracts dust mites. These mites are harmless, but the products of their vital activity are potent allergens that can cause allergies and even asthma. To get rid of them, you need to wash the bed linen weekly at the maximum temperature and then iron it in the "cotton" mode.
Don't let your family members take food out of the kitchen. 
Vacuum carpets and upholstered furniture every week with a special nozzle.
Door handles, switches and remote control, devices
Each family member touches these things dozens of times a day. Thus, bacteria multiply and are transferred throughout the house. Wash door handles and switches weekly with soap and water, and wipe the remote control with damp cloths. If someone in the family has got sick, do this procedure every day.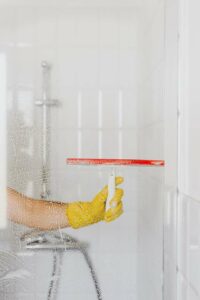 It is enough to rinse the bath with water after use and wash it once a week with detergents. 
The dirt left on the toilet should be removed immediately. Carry out general cleaning of the bathroom every week.

Monthly cleaning checklist 
The following surfaces do not get dirty quickly, but it is still worth washing them thoroughly once a month. Use this monthly cleaning schedule to make your home neat and tidy.
Defrost the refrigerator, remove all contents, and throw away spoiled or expired products. To remove bacteria, wash all refrigerator compartments with a sponge with warm soapy water.
It would help if you wiped these kitchen appliances after each use. And once a month arrange a general cleaning for them. Remember that the inside of the microwave oven is covered with a special coating that reflects microwave radiation, so it cannot be washed with products containing abrasive particles.
Do not forget to include cleaning the windows in the monthly cleaning schedule. It is better to wash windows in cloudy, windless weather. I was avoiding direct sunlight.
You may think you should wash the utensil drawer if you put clean spoons and forks. Due to wet appliances, germs, fungi, and mold develop in the drawer. And then it all shows up on the utensils you eat. Once a month, remove all the appliances, rinse them with warm water, and clean the holes and grates with a brush.

Once-a-year cleaning checklist
Of course, you can clean everything listed below more often than once a year. But washing it less frequently than once a year is not recommended!
It is enough to wash curtains and clean blinds annually. But if you live in a big city and dust accumulates faster, it should be done as the pollution increases. 
Do not forget that various respiratory diseases can develop from dust. Machine wash the curtains or take them to the dry cleaners, and vacuum the blinds with a special nozzle.
Even though you vacuum your carpets regularly, they need a thorough cleaning once a year. You can clean carpets with a special shampoo using a vacuum cleaner with the appropriate functions or call specialists from a cleaning company. The main thing is to dry the carpets well after wet cleaning because mold develops instantly under wet coverings.
Clean the lamps annually because dust and dirt accumulated on them can dim the light from the bulbs by 30%. 
Turn off the power before starting cleaning. Carefully remove the chandelier parts, rinse them with water, and wipe the details that cannot be removed with a damp cloth.

Cleaning schedule of professional cleaning companies
The thought-out organization of work is an essential point in high-quality professional cleaning and any other work process.
Suppose you want to draw up an efficient schedule. In that case, it is necessary to consider many circumstances, such as the specificity of the object, the customer's requirements, the selection of special equipment, etc.
Each cleaning service is divided according to the following characteristics:
It includes garbage collection, arrangement of various surfaces, cleaning from stains, vacuum treatment, wet cleaning, disinfection, etc.
Types are divided into objects where people live (apartments, houses, cottages) and public and industrial institutions adjacent to the territory. 
The services are comprehensive, basic, daily, weekly home cleaning services, biweekly, and general cleaning.
You can coordinate the working day, your time, and expenses for the required type of cleaning of any premises if you use the appropriate schedule from this article with specific specifications.
But invite the professional staff from cleaning companies like Luxury Cleaning NY to perform the work. The cleaning process will be much more efficient because it is based on a perfected schedule.
Related Blog Posts from Luxury Cleaning NY Blog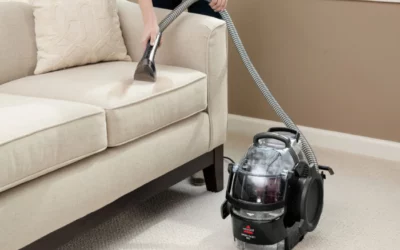 Steam cleaners have been around for some time, but they've only gained popularity now that people are becoming more aware of harsh cleaning chemicals and environmental allergens. Spring cleaning time is coming up, and you want to give your couch a good rinse. But how...
read more