Regardless of how careful you or the repair workers were during construction work, you will still need post construction residential cleaning. Even if you cover the floors and furniture with protective materials, tiny drops of paint, a layer of construction dust, and drops of mortar or cement often remain. It doesn't matter what type of repair it was. After the end of construction work, the apartment or house always becomes dirty.
Using even professional cleaning agents is not a 100% satisfactory solution for achieving the maximum quality of cleanliness. The question is how to deal with all this debris and dust. For example, if you don't clean the dust in time, it can cause diseases and allergies.
To make your life after construction easier, read the following tips for post construction residential cleaning.

Algorithm for post construction residential cleaning
Most people, who see piles of debris and dirt in front of them, need help to figure out where to start the cleaning process. The most crucial thing in this matter is not to panic and start doing everything gradually. Post construction cleaning includes several main stages.
1. Removal of construction waste
If you want to declutter the premises, it is necessary to put the things that builders left behind after the work. If the garbage is heavy, you can order a garbage removal service. The company's movers will quickly free your house of unnecessary junk and take it to an authorized location.
2. Cleaning the premises
The next stage will be post construction residential cleaning of the entire premises. The renovated interior requires washing windows and doors and cleaning furniture and carpet. Carpet dry cleaning is performed using special tools that help to quickly and safely remove dust and small debris.
3. Furniture treatment after repair
Move furniture to another room or cover it during the repair period. But construction dust still penetrates and settles on the table. So after the repair, it also needs to be cleaned with the help of care products.

How to start cleaning after repair?
Clean up the living premises first:
First, you must open all the windows to ventilate the premises from glue, plaster, wood, or other smells after construction or repair work.

Then it is necessary to remove large post-construction objects, such as bags with cement, old tiles, old furniture, and other bulky garbage. 

Next, start cleaning from the ceiling to the floor, ensuring you have caught every corner, including lamps, windows, walls, and furniture. You can clean the walls with dry or wet material, depending on what they are covered with – paint or wallpaper.

Use all available cleaning tools, and remember to use detergents. The more effort you make, the better results you will achieve in cleaning your room after renovation.

Then do the bathroom cleaning.
Replacing a sink, bathtub, shower, or all the old tiles in the bathroom is a complex type of repair work that often takes a lot of time.
First, remove the old plumbing and bulky garbage left after the repair. Always follow this post construction residential cleaning rule: Start removing the most significant objects and things and end with the smallest ones.

Take your time disinfecting the tiles in the bathroom with detergent. First, clean it with a dry microfiber cloth, and then start wet cleaning. If you follow this advice, you will remove the dust more efficiently.

If you see traces of fresh glue or varnish after construction, immediately clean them using means for their removal. Otherwise, it will be much more challenging to deal with them later.
Moving into an apartment immediately after construction or repair work is completed is impossible. You will need specialized cleaning preparation to restore the residential condition of the premises. Planning and quickly cleaning the rooms after the renovation is challenging. It is more profitable to pay the premium business residential post construction cleaning cost in a cleaning company.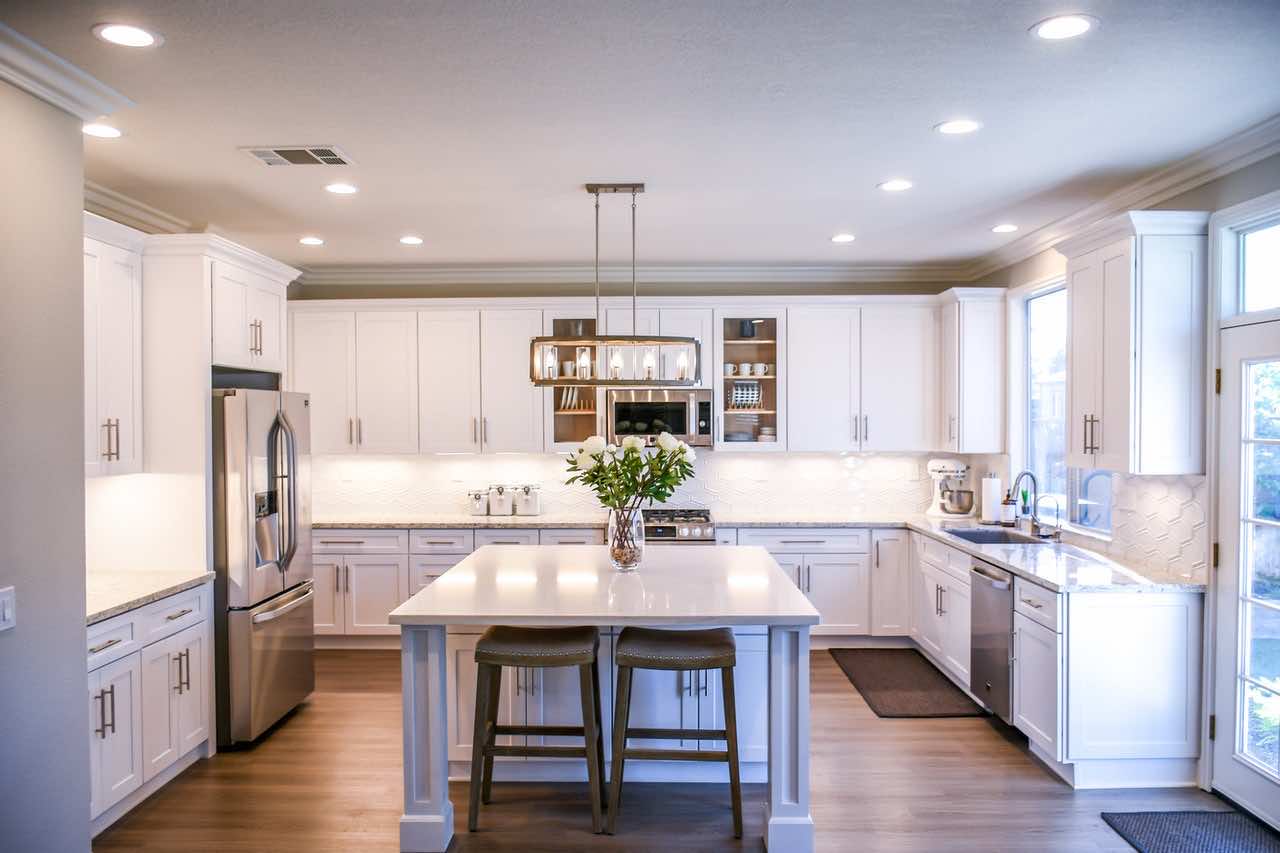 What do the residential post construction cleaning prices include?
Post construction cleaning includes several goals: freeing the space from construction debris, eliminating contaminants, and removing harmful dust. There is a large volume of work to remove traces of construction, including general cleaning using detergents and cleaning equipment. The prices for post construction residential cleaning include a whole range of services:
Rooms
Collection of small garbage

Washing of window frames and window sills 

Washing of all glazing of balconies and loggias, removal of dirty ones

Cleaning and washing radiators and screens on them throughout the apartment

Dust removal of walls, ceiling overlap

Removal of construction dust from the surface of the ceiling, walls, and floor

Wet cleaning of all horizontal surfaces

Cleaning of vertical surfaces, doors, handles, and fittings

Removing dust from switches, electrical outlets, fire detectors, ventilation grills, etc.

Deep cleaning of the floor, removal of construction mud and dust, remnants of cement, glue, paint, grout

Dusting and wet wiping of cabinets, bedside tables, chairs

Removal of contaminated glass and mirror surfaces, metal elements

Washing mirrors

Removal of traces of tape, cement, and dust

Dedusting of electrical panels, electrical appliances

Dust removal from furniture and equipment
Kitchen
Wet wiping of the external surfaces of kitchen stoves, hoods, dishwashers, front covers of refrigerators, washing machines, microwave ovens, and other kitchen equipment

Wet wiping of kitchen cabinets and kitchen furniture both inside and outside
Bathroom
Cleaning sinks, toilets, bathtubs, showers, bidets

Washing faucets, mixers

Wiping the lockers outside and inside

Washing mirrors, bath accessories

Washing floor and wall tiles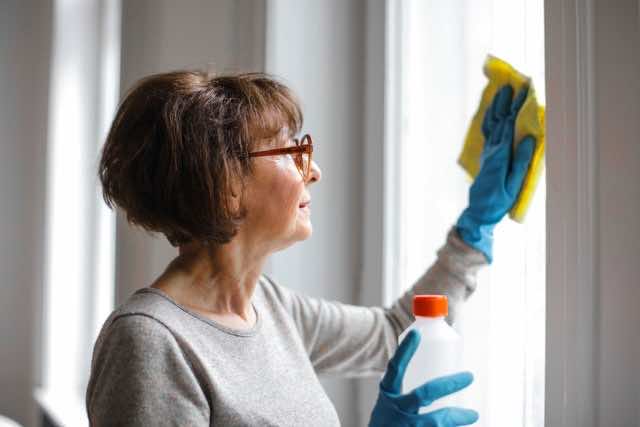 The stages of professional post construction residential cleaning
For high-quality cleaning, we offer post-construction cleaning in 3 stages.
Stage 1: cleaning the apartment after builders perform the repair
Each professional team of builders is equipped with repair equipment and an industrial vacuum cleaner. And whenever possible, they collect construction dust and garbage. If you need a more thorough cleaning, you can contact us. Our industrial vacuum cleaner will collect construction dust and small debris that seem impossible.
Stage 2 – General cleaning after repair
Such post construction residential cleaning includes:
Dedusting of premises and removing debris

Removal of labels from windows

Dry and wet cleaning of all house surfaces
Stage 3 – The Final Cleaning
This type of cleaning is held a couple of days after the general cleaning when all the remaining dust settles. 
Usually, the house owners can do the final cleaning on their own. Or you can always order a team of professional workers from our company to clean up your home. They will come and perform dry and wet cleaning. Industrial equipment may not be used at the final stage.
Cleaning the apartment after the repair also includes such difficult moments as cleaning the furniture.
After all, dust is not just on the glass surfaces and frames. There are drops of glue, silicone, water-based paint, oil paint, mounting foam, ordinary tape, painter's tape, etc. 

Nuances, points, and recommendations for post construction cleaning
Repair of the apartment takes more than one month. Construction dust settles on all surfaces. Sometimes, cleaning after the repair is nearly impossible on your own.
But there are some things you need to remember.
Firstly, it is simply impossible to clean perfectly in 1 day.

Construction dust will fly in the air. And after cleaning, it will settle on the surface within 1-2 days.

No matter whether the company promises you to clean with the help of miracle tools and magical detergents, only a vacuum cleaner with an aqua filter can cope with post-construction dirt. Such a vacuum cleaner filters the air through water, and all the dust settles in the water.

Be prepared that you will have to call the company again in a couple of days when you find a thin layer of dust on all surfaces. It doesn't mean that the previous company could have done a better job of cleaning—the remains of construction dust that fly in the air settle on all surfaces

Why it is worth to order post construction residential cleaning from a professional cleaning company 
Post-renovation cleaning includes a wide variety of services. All post-renovation cleaning steps aim to bring the living premises to perfect order, including what our company can offer you and what can be done at home. So if you need cleaning that will not leave a speck of dust in your house, be sure to order post construction cleaning at Luxury Cleaning NY company! You will not need to consider whether it's time to clean the curtains, furniture, and carpets, wash tables and chairs and polish the parquet.
Our qualified team of workers will come to your house or apartment, assess the situation, describe everything that needs to be done to bring perfect cleanliness to your home, and agree on a convenient time. Then, our friendly team will do everything necessary to restore order and cleanliness at your home. So all you have to do is enjoy the cleanliness and comfort of your home!
Related Blog Posts from Luxury Cleaning NY Blog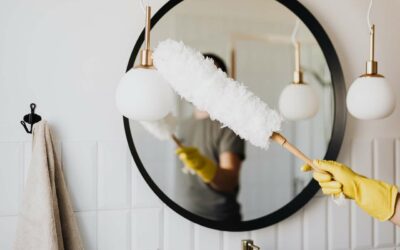 Learn about the Different Types of Post Construction Cleaning Equipment, How to Choose Them Properly, and How to Use Them Correctly to Ensure an Effective Clean-UpTABLE OF CONTENTS: Introduction Chapter 1: The Extended List of Post Construction Cleaning Equipment...
read more