Prefinished hardwood floors come factory-finished and ready to install. But while installation may be a breeze, keeping these floors spick and span isn't always child's play.
Speaking of child's play, has your little one left food stains on the floor? Do you see crayon marks everywhere?
The wind from the previous night might have brought in more debris than you've ever seen in your life. Or your pup may have had an accident. There's no limit to the possibility of hardwood floors getting dirty.
That's why you must know how to clean prefinished hardwood floors. The guide below will help you do just that.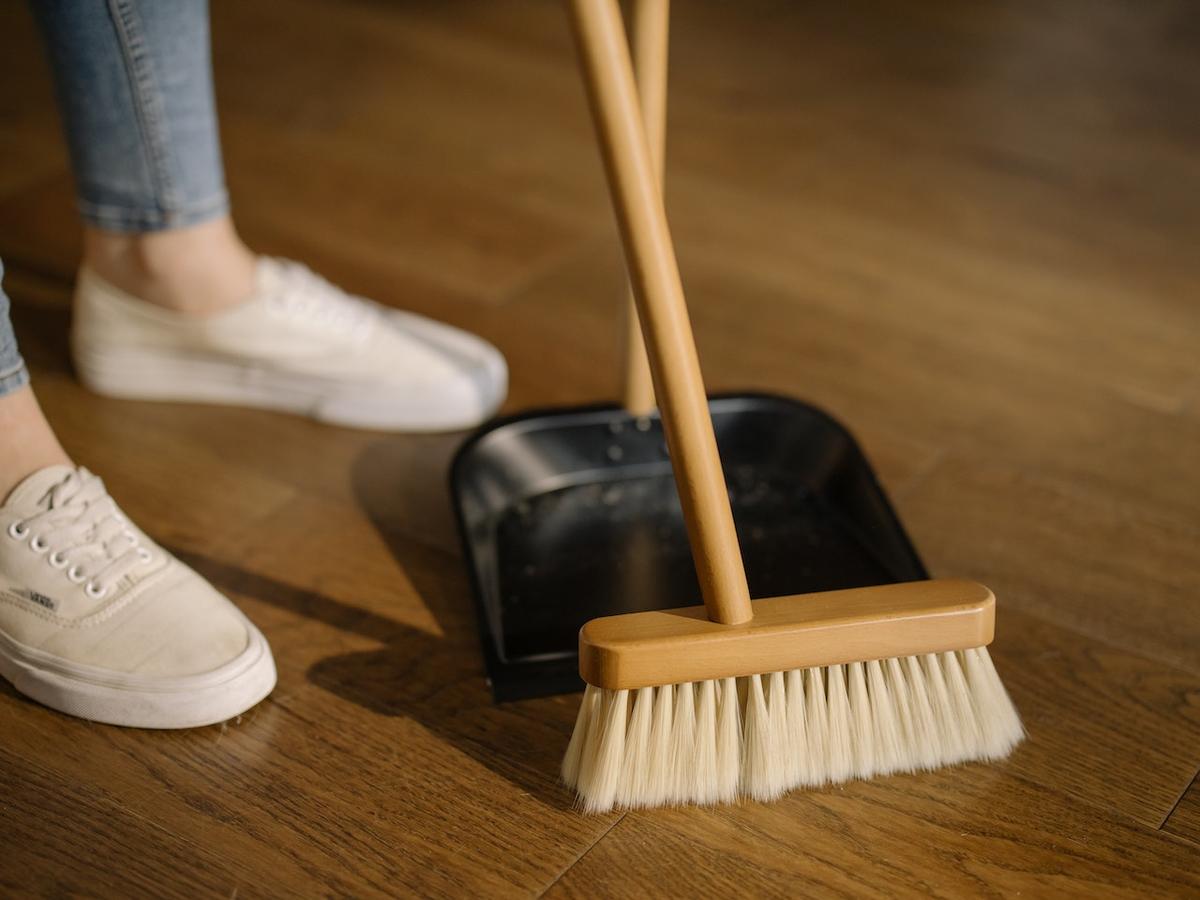 How to Clean Prefinished Hardwood Floors? Routine Cleaning
Cleaning your prefinished hardwood floors regularly is an excellent way to keep them stain and dust-free. Daily and weekly cleanings can go a long way.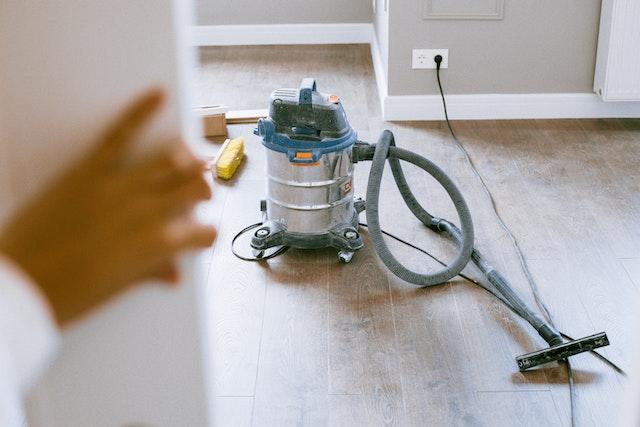 Materials Required
Microfiber Cloth

Microfiber mop

Vacuum Cleaner

Hardwood floor cleaning solution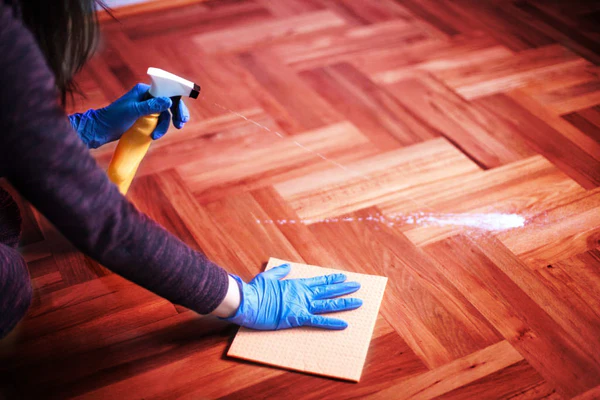 Method
For daily cleaning, dust your hardwood floors with a microfiber mop. Opt for a microfiber head mop since it will make the job easier.

Do not use brooms with abrasive bristles, as they can scratch the floor. If you want to use a broom, use one with soft bristles.

Use a damp microfiber mop to clean up mild grime and dirt. Please do not leave any water on the floor, as it will penetrate the hardwood, damaging it on the inside. Wipe any puddles you see immediately.
You can reduce your environmental impact by using mops with removable synthetic fiber pads. After cleaning, all you have to do is remove the pads and throw them in the washer. They'll be all fresh and new for the next cleaning.
It also helps to couple the daily dusting with weekly vacuuming. Even if you dust daily, dust will settle in the nooks and crannies of your house. That's where the vacuum cleaner comes to the rescue.
Use the floor attachment with a natural-bristle brush on your vacuum.

Go over the whole floor, taking extra care to gather dust from the corners.
Are you a visual learner? Check out this YouTube video for more guidance.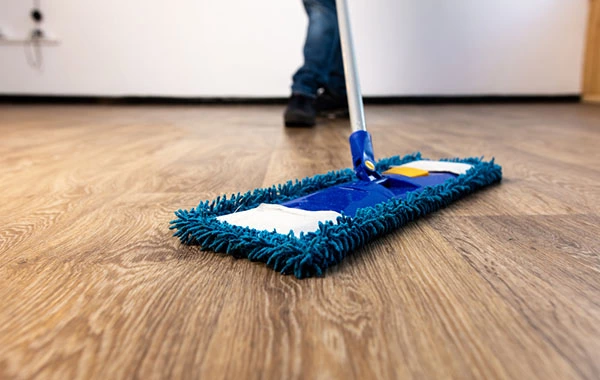 How to Clean Prefinished Hardwood Floors? Removing the Tough Stains
How to clean prefinished hardwood floors? You must have wondered that when dealing with food stains, oil marks, and stubborn grime.
At Luxury Cleaning NYC, we've dealt with every stain imaginable. After cleaning hundreds of prefinished hardwood floors, we can tell you that aggressive scrubbing is not the solution. Instead, use our tried and tested tips to remove common stains from prefinished hardwood floors.
Food Stains
To remove food caked onto the floor, insert a plastic knife's tip under the debris.

Slide the knife upward gently.

Dampen a clean microfiber cloth with some water and use it to scrape the spot.

Use a dry microfiber cloth to dry the spot.
If your prefinished hardwood floors have a penetrating finish, the wax coat might come off from the area if you insert the knife too deep down. Don't worry, though.
Apply a small amount of hardwood floor wax on the area using a soft cloth. Buff it in, and the area will blend in easily with the rest of the floor.
Oil Stains
Use trisodium phosphate (TSP) to remove oil stains from prefinished hardwood floors with a penetrating or surface finish. Wear safety glasses and protective gloves before using TSP.

Add two tablespoons of trisodium phosphate to a gallon of water. Ensure the water is warm and the bucket is large enough for the solution.

Dip a microfiber cloth in this solution.

Place the cloth onto the oil stain and move it in a circular motion.

Let the TSP dissolve the oil stain.

Dampen another microfiber cloth with water and use it to remove the TSP from the floor.

Use a dry cloth to soak any moisture.
Ink and Water Stains
Liquid stains, such as those left by your pup's urine, ink, or water, can be the hardest to remove. If you have a hardwood floor with a penetrating finish, follow the steps below using a safe hardwood floor cleaner.
Sand the stained spot with extra-fine sandpaper. Only light sanding is required.

Wet a "00" grade steel wool with mineral spirits and use it to scrub the area.

Dampen a cloth with water and use it to wipe the mineral spirits.

Use a dry cloth to remove the moisture.

Put some solvent-based hardwood floor wax onto the floor using a soft microfiber cloth.

Buff it in the scrubbed area.
Wax and Gum
Oh, the horror of trying to remove a gum or wax blob from your hardwood floor! Whether you're dealing with candle wax, gum, or crayon markers, these steps will help remove the stain.
Fill a freezer bag with ice cubes.

Put this bag on the gum or wax buildup.

Wait for the buildup to get brittle. Then, use a plastic spatula to scrape it off.
Again, if the spatula removes the wax, you can reapply it with a soft cloth to restore the finish.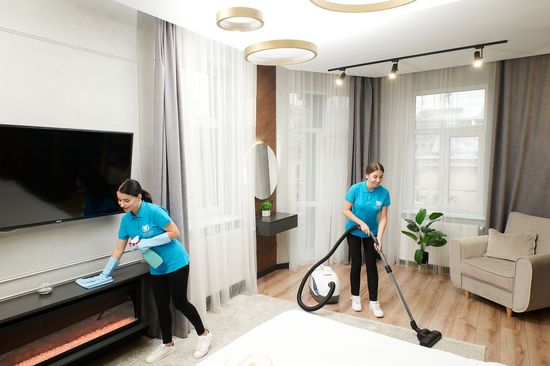 Does it seem like too much work? Are you worried you'll damage your floors? If that's the case, leave hardwood floor cleaning to us at Luxury Cleaning NYC. We've got the tools, personnel, and experience. Book a cleaning today.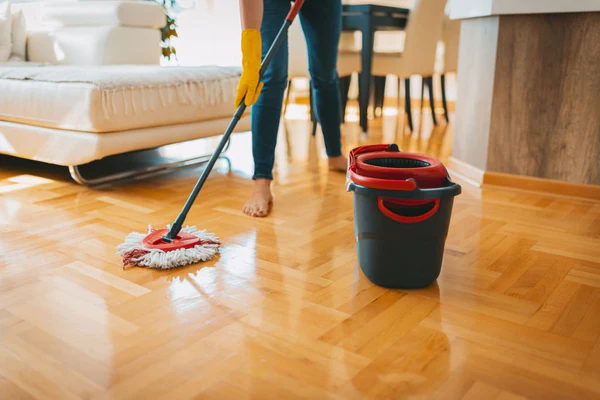 Tips for Cleaning Prefinished Hardwood Floors
You cannot learn how to clean prefinished hardwood floors unless you're familiar with the safety tips. Using the wrong cleaning products for prefinished hardwood floors can erase their grandeur and shine.
Our experts at Luxury Cleaning NYC use these tips to keep the floors safe and scratch-free during professional cleanings. Give them a try.
Clean the Spills Quickly.
Get to cleaning as soon as the spill occurs. The longer a spill stays on hardwood floors, the deeper stain it will cause.
Take a soft microfiber cloth and dab the spill gently.

Do not rub the spill aggressively; it will only let the liquid penetrate the floors.

Dab the spill until you've soaked most of the spill.

Go in with a dry cloth to remove the remaining moisture.
Address the Residual Stains.
Some spills, such as coffee and juice, have residual stains. Here's how to deal with them:
Dampen a cotton cloth or soft sponge with water.

Wipe the stain with this sponge gently.

Use an appropriate hardwood floor cleaner if water doesn't do the trick. Use a high pH (alkaline) cleaner if the spill is greasy or oily.

Use a dry microfiber area to remove the moisture from water or the surface cleaner.
Follow the Direction of the Wood Grain.
Does your floor get water spots when you clean it with a damp cloth? That's because you're cleaning in the direction opposite to the wood grain.
Clean in the direction of the wood grain to prevent these spots. Doing this can also make existing water spots less prominent.
Use Floor Protectors.
While this is not a cleaning tip, it can prevent your floors from getting stained in the first place. Buy felt protectors from your local home improvement store and place them under furniture like chairs.
You can also get felt protectors for appliances that sit on the floor, such as your refrigerator. These protectors prevent scratching and damage to your hardwood floors.
Here's a quick and simple YouTube video explaining how to apply felt pads to furniture.
FAQs About Cleaning Prefinished Hardwood Floors
How to Clean Prefinished Hardwood Floors With Vinegar?
Add half a cup of white vinegar to a gallon of warm water. Use this mixture to clean hardwood floors using a microfiber mop. While this helps remove stains, some professionals advise against using baking soda or vinegar on hardwood floors, as they can dull the polyurethane on your floors.
How to Clean Prefinished Hardwood Floors With a Cleaning Solution?
Do not use harsh cleaning solutions, such as pine oil, chlorine bleach, undiluted vinegar, or ammonia, on hardwood floors. Instead, use a commercial cleaner specifically made for prefinished hardwood floors. You can find plenty of options, such as Murphy Oil Soap or Bona Hardwood Floor Cleaner.
How to Restore the Shine of Prefinished Hardwood Floors?
You can restore your hardwood floor's shine by applying a coat of wax on the dull area. Use a soft cloth to apply the wax.
How to Avoid Streaks When Cleaning Hardwood Floors?
Streaks often form due to excessive soap and a dirty mop. You can prevent streaks by rinsing your mop often to release soapy and dirty water into the bucket. Secondly, mop in small sections to prevent dirty water from drying onto the floors. If needed, switch the pad to a new one.
Takeaway
Now that you know how to clean prefinished hardwood floors, you can keep your hardwood floors in pristine condition at all times. But if it gets too overwhelming or your hardwood floors need a good cleaning, we're just a call away.
At Luxury Cleaning NYC, we have mastered the art of hardwood floor cleaning. We leave your floors clean, stain-free, and scratchless. Call us today to learn more.
Related Blog Posts from Luxury Cleaning NY Blog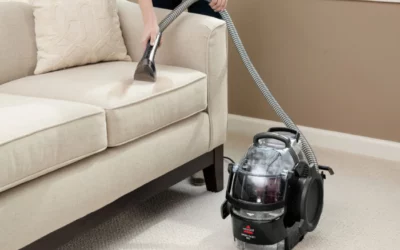 Steam cleaners have been around for some time, but they've only gained popularity now that people are becoming more aware of harsh cleaning chemicals and environmental allergens. Spring cleaning time is coming up, and you want to give your couch a good rinse. But how...
read more