How Much to Tip Cleaning Service?
Hiring a professional house cleaning service ensures that your home stays sparkling clean and is always free of pests and infections—all of this without breaking any sweat or wasting your precious time.  
However, after a fantastic service, there arrives a time when you may want to tip the house cleaner for a job well done. And many homeowners are often confused because they know how much to tip cleaning service. 
Lean on as we cover how to tip house cleaners and how much to tip one-time cleaning service and long-term service providers. Here is what you will learn at a glance:  
Should you tip a house cleaner? 

Should you tip a cash gift or other items?

How much to tip cleaning service 

How much should you tip a cleaning service?
Let's dive into it already!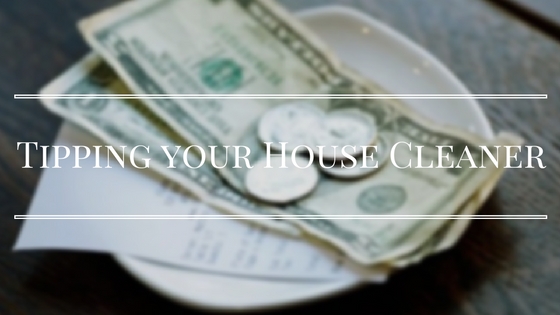 Do You Tip House Cleaners?
Tipping a house cleaning service is not a bad practice. Most house cleaners appreciate extra rewards when you politely offer them. 
It would help to mention that the house cleaner is merely discharging the duty you're paying them for when they clean your house. So you're not under any obligation to offer tips after the job. 
However, tips may help build loyalty and foster the relationship between you and your house cleaner. Besides, a tip may be a good way to appreciate them for their good work.
Ultimately the final decision to give a cleaner a tip is your personal decision. The house cleaning service will still do a fantastic job whether you tip them.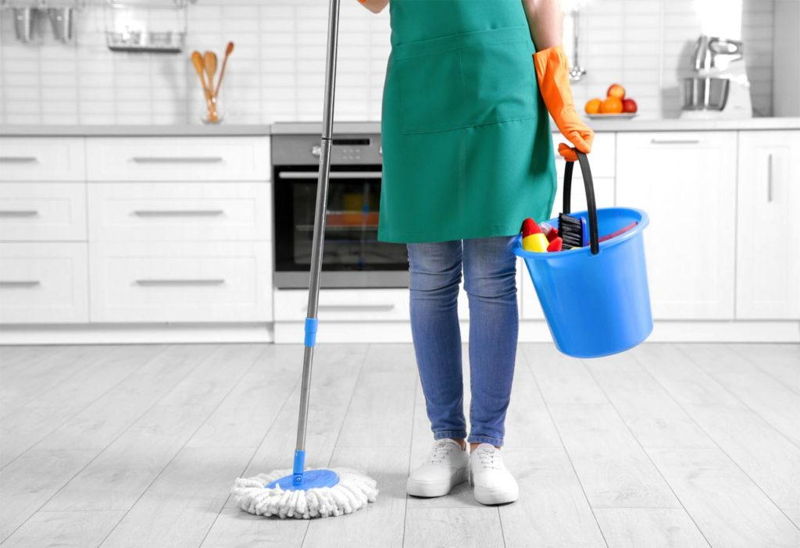 Considerations – How Much To Tip Cleaning Service
Tipping your cleaner around your home should be a well-thought-out process. Homeowners need to examine all the underlying conditions to ensure that they give the right amount of tips. 
So here are some questions to guide you on how much to tip cleaning service. 
Are you working with a self-employed cleaner or an agency?
One of the first and most important considerations when tipping a cleaning service is determining if the cleaner is self-employed or works with an agency. 
When individuals run their business, the price quote is usually more than adequate, so they don't expect a tip. However, house cleaners working with an agency don't set their price, and therefore, they depend on tips and rewards to boost their earning potential. 

What does the cleaner's job policy say?
To avoid conflict of interest, it would help to know if the house cleaner's policy enables them to accept a tip. Some house cleaning agencies charge tips on top of their price and forbid cleaners from accepting tips from clients, and tipping such cleaners may look awkward. So, it is always good to ask the cleaners if they are inclined to accept a tip before you give them. 
What is the size and state of your house? 
The size and condition of your house may determine how much to tip cleaning service. If your room is larger than usual, you may decide to give the cleaner a bonus tip outside their hourly charge. 
Alternatively, let's say you're cleaning after a house party or just moving into a new apartment. This service requires way more laborious work. So, it is not out of place to give a small tip to the cleaner to appreciate their effort. 

Did the cleaner provide an Impressive service?
If a house cleaner goes out of their way to make your home look spick and span, you may want to give them a bonus. 
Again, you're not under any pressure to give this tip since they are just doing their job. But let's say the cleaner turned up late and did a clumsy job, then you don't owe such person any tip. 
Nature of the cleaning service
The cleaning service period also weighs how much to tip cleaning service. Is the nature of the contract one-time or a long-term service? 
You may give a high tip after a particularly fantastic job if it's a one-time cleaning service. However, if it is a long-term contract, a little bonus will be appropriate since you will be using the cleaner's help another time.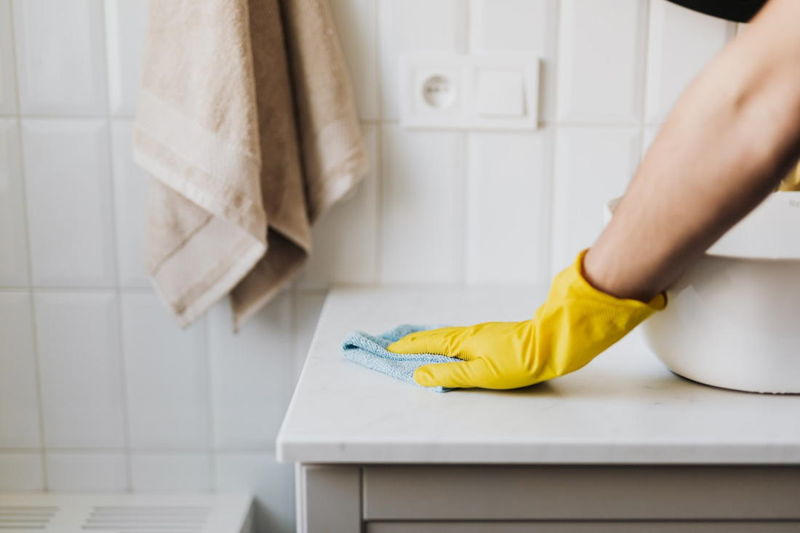 How Much to Tip House Cleaning Service?
Now that you know that tipping a house cleaner is graceful, the next question is how much to tip cleaning service. 
There is no straightforward answer, as evident from the factors discussed above. 
However, judging by industry-standard, 10-20% of the service charge makes for a decent amount to tip a house cleaning service. But in some parts of the country, homeowners give as much as 25% tip to home cleaners. 
At Luxury Cleaning NY, we charge $60/hr for bedroom cleaning service. Let's say a maid took 3hrs to clean your bedroom. At a 10% fee, you should be looking to tip the house cleaner around $18-$36 depending on your satisfaction. If several cleaners come to your house, sharing the tip may be ideal. 
Remember that you aren't obligated to give every Tom, Dave, and Essie $18 tip every time your home is cleaned. However, you might consider doing so if you had particularly great service. 
Also, note that tips you can give a house cleaner are not limited to cash rewards. There are many other valuable tips you can give them. These include: 
Bottle of wine

Gift box 

Game or movie ticket 

A gift card to a local restaurant 

Homemade candles, etc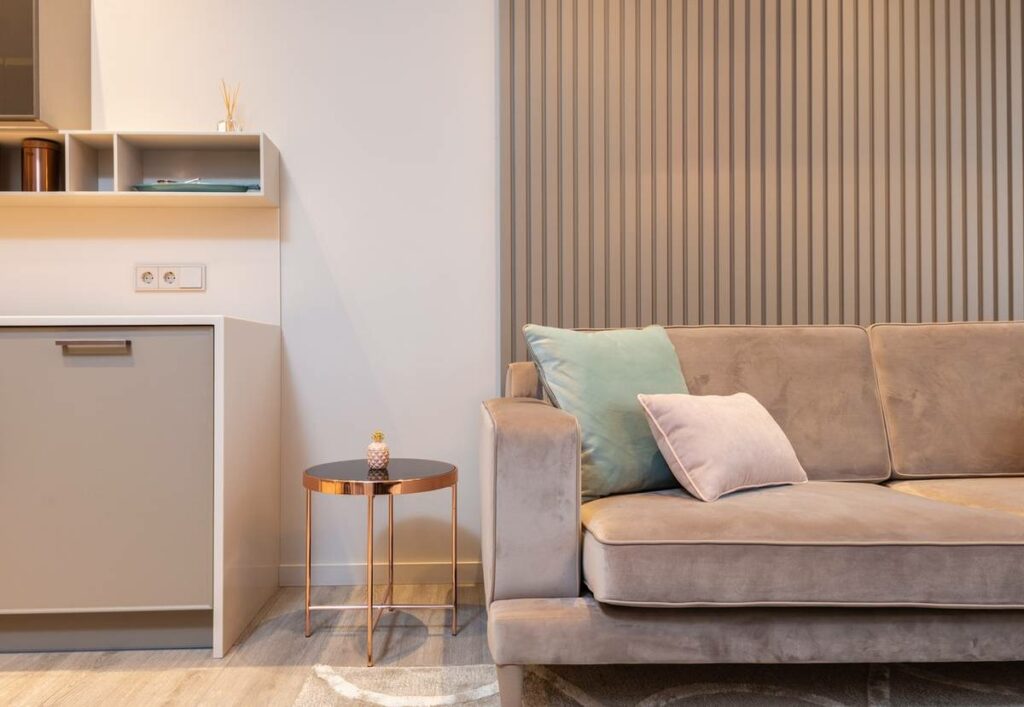 How To Tip Your House Cleaner
The steps to tip a house cleaning service are outlined below:
Leave the same amount of cash for your home cleaning maid after each service rendered. 

Use your credit card to offer a tip.

After you return from work, you could personally give a tip to the maid. 

You can send a check to your home cleaning maid.

It would help to know that not all home cleaning services accept a cash gift. So, ask the cleaner the kind of gift they fancy. 

 Rather than offer a monetary tip every time, be different and give them a gift or even a gift card. 

If there are several cleaners, you should hand the tip to each of them at the end of the month. 

You could be creative to offer a tip while the home cleaning maid is in your office or home (these can be holidays or special met gala events). 

You can speak with the cleaning service agency to adjust their flat rate so it can accommodate your regular tips. 

Finally, you could shoot an email to the company to add tips to your agreement. 
Ultimately, how much you tip a cleaning service depends on your budget and relationship with the house cleaner. 
Final Thought
In conclusion, it is always good to express your gratitude for home cleaning services, especially if your house cleaner often delivers a quality service.
Whether or not to tip your home cleaner is totally up to you. Your home cleaner is unlikely not to deliver great service if you forget to tip every time, and some cleaners will not even anticipate a tip.
Related Blog Posts from Luxury Cleaning NY Blog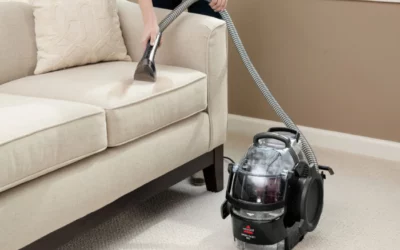 Steam cleaners have been around for some time, but they've only gained popularity now that people are becoming more aware of harsh cleaning chemicals and environmental allergens. Spring cleaning time is coming up, and you want to give your couch a good rinse. But how...
read more