The dream house you've built for the past year is finally done. First of all, congratulations. Secondly, get your cleaning gloves on for final cleaning construction.
Yes, we know you were expecting trips to Home Depot and picking out items like color schemes, lighting fixtures, and other home décor elements.
But before you can do that, you must ensure your home is squeaking clean. Not sure where to start? That's what we're here for. Let's go.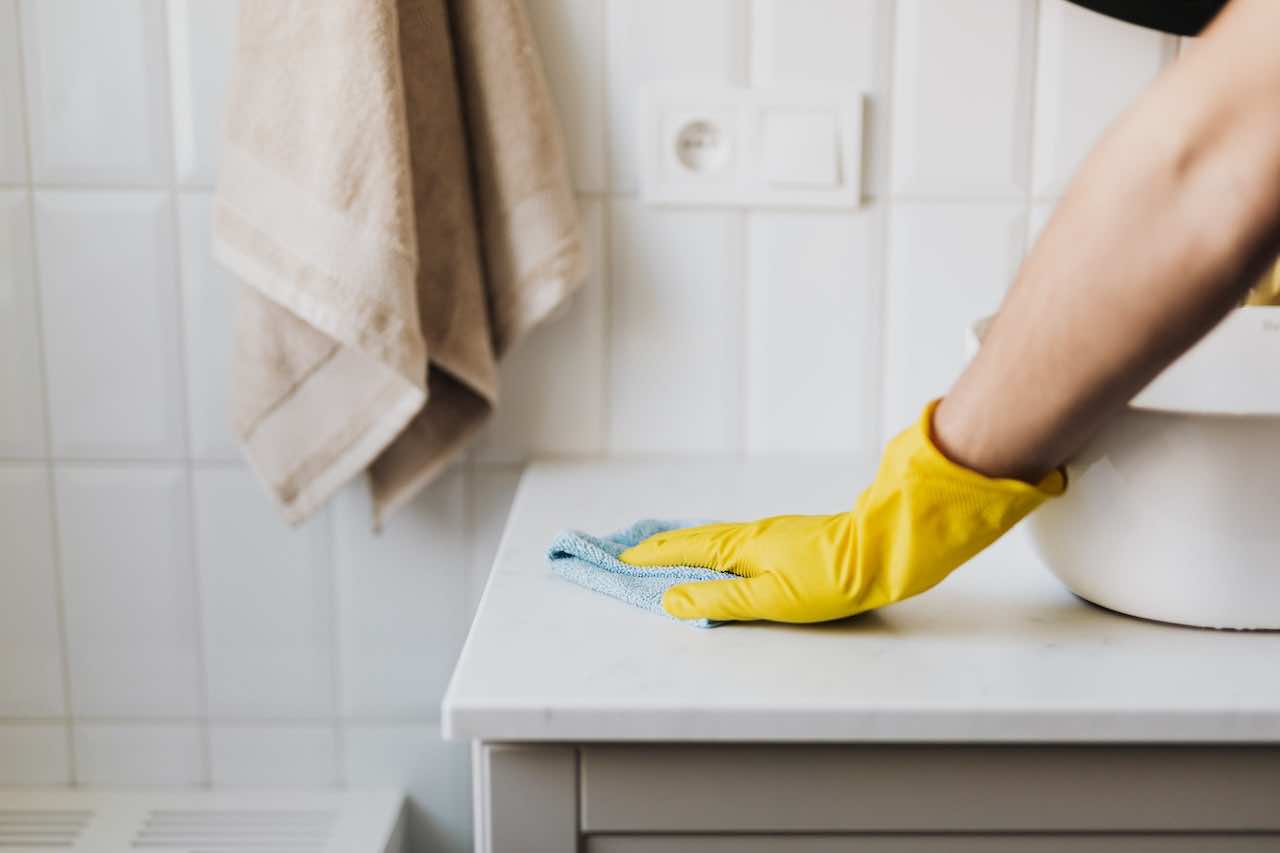 Phases of Final Cleaning Construction 
First, you must understand how to divide the cleaning process into smaller, manageable tasks. We recommend doing the following three phases: 
Rough Cleaning 

Final Interior Cleaning 

Exterior Cleaning 
Let's look at all these steps in detail now.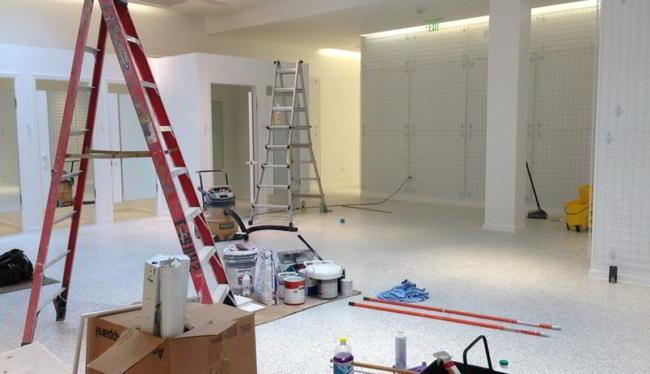 Rough Cleaning 
A rough clean basically means picking up the "bigger" trash, like broken wood/glass and debris. Once the construction workers finish up, they'll leave your home in a state of disarray, with lots of dust and dirt. 
Here's what you need to do in this phase: 
Vacuum or mop the floors, depending on the type. 

Wipe down all surfaces, like the windows, countertops, and walls. 

Dust every corner of the house. 
While you're at it, deal with the trash cans, too. Take the trash out and dispose of any hazardous material according to your area's regulations. 
Usually, it's the builder's or contractor's job. Please go through the EPA (Environmental Protection Agency) guidelines to ensure they do it right.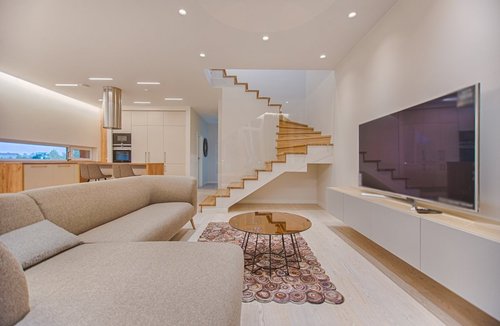 Final Interior Cleaning 
The final interior cleaning depends on the number of rooms and how much mess there is. It can take a few hours, so designate a whole day for it. 
Start with the bathrooms and kitchen. The fixtures, appliances, countertops, and cabinetry need to be thoroughly cleaned and sanitized. 
In the bedrooms, living rooms, and other spaces, make sure to vacuum every corner. Pay special attention to the carpets and baseboards. 
Don't miss the ceilings. You might have to get up there with a ladder to see the smudges and scuff marks. 
Exterior Cleaning 
Final cleaning construction for the outer part of the house isn't always necessary since most of the building takes place indoors. But you should still give the exterior a good scrubbing, especially if you have plans for landscaping. 
Remove the debris, nails, and other broken material scattered around your home. 

Wash the exterior doors and windows. 

Sweep around the porch, driveway, and garage. 

Power wash the siding to make sure it's dirt and grime-free. 
If you need a few more tips for final cleaning construction, we recommend checking out this video. 
Now that you know the phases, let's go to the dos and don'ts. 

Dos of Final Cleaning Construction 
When it's time for construction final cleaning, there are some things you MUST do. Others are optional but will definitely speed up and facilitate the cleaning process. 
Do Plan Ahead 
Planning is vital when it comes to final cleaning for new home construction. It's not like your everyday cleaning where you can pick up the mop and get to work. 
Instead, you have to plan for how you'll tackle every room and area. How long will it take? Do you have the right tools and equipment for cleaning? 
Plan all these things beforehand. 
For example, if it's a lot of work and you need to move in soon, don't clean alone. Ask friends and family to help. 
If you don't have the equipment, buy it. However, that doesn't mean you have to spend a grand or so at the hardware store. You can rent or borrow some of the equipment. 
Do Prioritize Safety
Final cleaning construction can be dangerous if you're not careful. Leftover or broken construction materials, like wood chips, glass shards, and nails, can be hazardous. 
Make sure you wear personal protective equipment, like: 
Dust masks 

Safety goggles 

Gloves

Hard hats

Steel toe boots
Also, keep the windows open for ventilation, especially when you're cleaning the bathrooms. 
Do Use Proper Cleaning Solutions 
Using the right solutions can make the whole cleaning operation so much easier. Every surface will need a different type of cleaning solution. 
For example, you can use all-purpose cleaners or vinegar-based solutions when cleaning the walls and ceilings. For floors, use a cleaner that's designed for hardwood or tile – don't mix them up! 
Let's address the DIY cleaning solution debate, too. 
Some people say they're a no-no, while others swear by their concoctions. We take the middle ground. 
Some home remedies work wonders, while others are just plain dangerous. We suggest using them sparingly, if at all. Do your research before trying out a DIY solution. 
The University of Florida has an excellent guide you can use for reference. If you want to stick to green homemade cleaners, we recommend using the guide from the System Division of Agriculture at the University of Arkansas. 
Do Clean Caulking and Grout 
A common thing many homeowners overlook in final construction cleaning is the caulking. Even though it has been applied recently, the grout and caulking can collect dirt and grime during construction. 
Make sure you scrub them thoroughly with a wet sponge or cloth. Once you're done, rinse the surfaces with water and allow them to air dry. 
When cleaning in between tiles, use a toothbrush for more effectiveness. If there's any residue that won't come off, use a razor blade.

Don'ts of Final Cleaning Construction 
Now that you know some dos, let's look at the don'ts, too. You'd be surprised at how many people make these mistakes. 
Don't Use Harsh Chemicals 
Trust us; we've seen way too many homeowners ruining their newly constructed surfaces with harsh chemicals. 
Most cleaning products have bleaching agents and acids that can strip away grout, damage finishes, and discolor surfaces. Stay away from these chemicals whenever possible. 
Don't Rush 
We understand. You've waited for so long to get into your new abode and start life fresh. So, you might be tempted to rush the final touches. 
Don't give in! Take your time and do a thorough job while cleaning the construction site. 
Rushing could mean leaving behind dust, debris, or stains that will be harder to remove later on. You may also miss a few spots here and there. 
Noticing them later and not having the energy to clean them immediately again means they'll stay there forever. 
Not the best for a new house, is it? 
Don't Ignore The Details 
In final construction cleaning, most homeowners only focus on the bigger surfaces, like floors, walls, windows, ceilings, baseboards, etc. 
But what about the nooks and crannies? The outlets? Or the light switches? Or the window frames? 
Don't ignore these surfaces. They accumulate dirt pretty quickly, and all this dust can move to other parts of your home, too. 
Similarly, clean the insides of kitchen cabinets and drawers. Do the same with bathrooms and shelves in your living room. 

When to Get Final Cleaning Construction Professionals On Board? 
We'd say from the very beginning. You may be a pro at everyday or spring cleaning, but the post-construction cleaning process is way more meticulous. 
It requires more time and energy on the part of the homeowner. Most times, it's better to let professionals handle the job while you focus on where your kids' photos and the table you "took" from your mom's house are going to land. 
Moving into a new place is already a lengthy and time-consuming process. You don't want to overwhelm yourself with a full wipe-down of the house at this point. 
Final construction cleaning professionals bring the quality tools and experience needed for a stellar job. At Luxury Cleaning NY, we're pros at post-construction cleaning. 
We understand the safety risk involved with the process, so we take all measures accordingly. Plus, we use the proper cleaning solutions, tools, and techniques to make your home as inviting as possible. 
Give us a call today to book your post-construction cleanup.
Frequently Asked Questions 
What Do The Final Construction Cleaning Prices Look Like?
The cost of final cleaning construction depends on several factors, like the size of your project, the equipment needed, and the number of professionals required. Get a custom quote from us to get an accurate project estimate. 
How Do You Price Construction Cleaning Rough Final Touchup?
It depends on the home's size and condition. Our usual cleaning rate is $70 an hour for spaces under 4,000 sq.ft. Note, however, that our final touchup rate is different from our day-to-day cleaning rate. We'd recommend getting a custom quote. 
Is Final Construction Cleaning Necessary?
Absolutely. Before you move into a new space or give it out for rent, you have to ensure it's spotless and in pristine condition. For one, it will make the move-in process more inviting. Second, you can get rid of any leftover debris and dust that could affect the home's air quality and your family's health. Third, it's just a feel-good ritual. 
Related Blog Posts from Luxury Cleaning NY Blog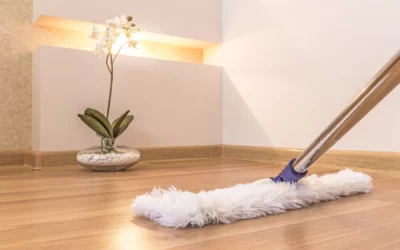 Prefinished hardwood floors come factory-finished and ready to install. But while installation may be a breeze, keeping these floors spick and span isn't always child's play. Speaking of child's play, has your little one left food stains on the floor? Do you see...
read more