We will help you do general cleaning of the bathroom following this step-by-step bathroom cleaning checklist. Our plan is simple – to bring perfect cleanliness easily, quickly, and with minimal costs.
Introduction
Bathroom cleaning will be faster and easier if you make a bathroom cleaning checklist with the necessary things you need to do.
Also, you need to monitor its execution thoroughly. And these small tips will help you clean any surfaces in the bathroom easily without making too much effort.
You can use this guide as a bathroom cleaning checklist for business as well.
Chapter 1 
Starting point: Cleaning tiles
We decided to start our daily bathroom cleaning checklist by cleaning the tiles. This is usually the main load of work, especially if the walls are covered with tiles from floor to ceiling.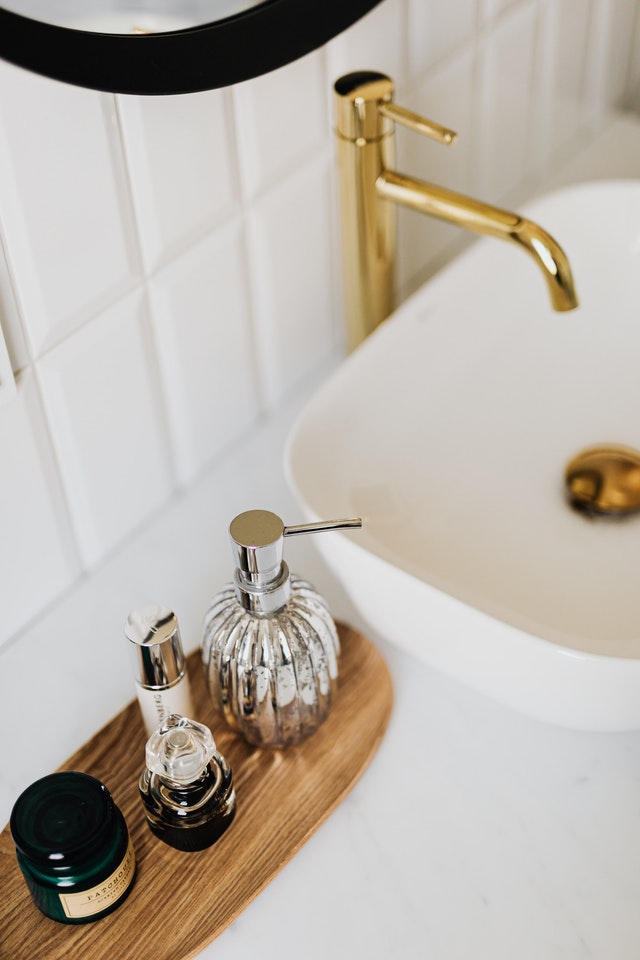 Our recommendations are the following:
The fastest way to clear the ceramic tiles from soap spots and limescale is using cleansing foam. However, many modern household chemicals are far from being safe for both the environment and people.

A more eco-friendly treatment of tiles is a soap solution, a soft sponge, and rubber gloves. Wash tiles from bottom to top and wipe down vice versa, from top to bottom. It optimizes the work.  

You can remove substantial contamination with a solution of vinegar and water.

Pay special attention to the seams. Mold tends to appear here most often. The steam generator can cope perfectly with the seam processing. 

If you do not have such a device, use a toothbrush. Use a chlorine solution or ordinary vodka as a detergent. 

After cleaning the seams, apply an antifungal agent there. The solution of such a product will be useful for the surface treatment of the tile. It applies to both wall and floor tiles.

To increase the detergent's efficiency, turn on the hot water in the bathroom for a few minutes and close the door. Do it before starting cleaning. The steam formed on the walls will help when cleaning tiles.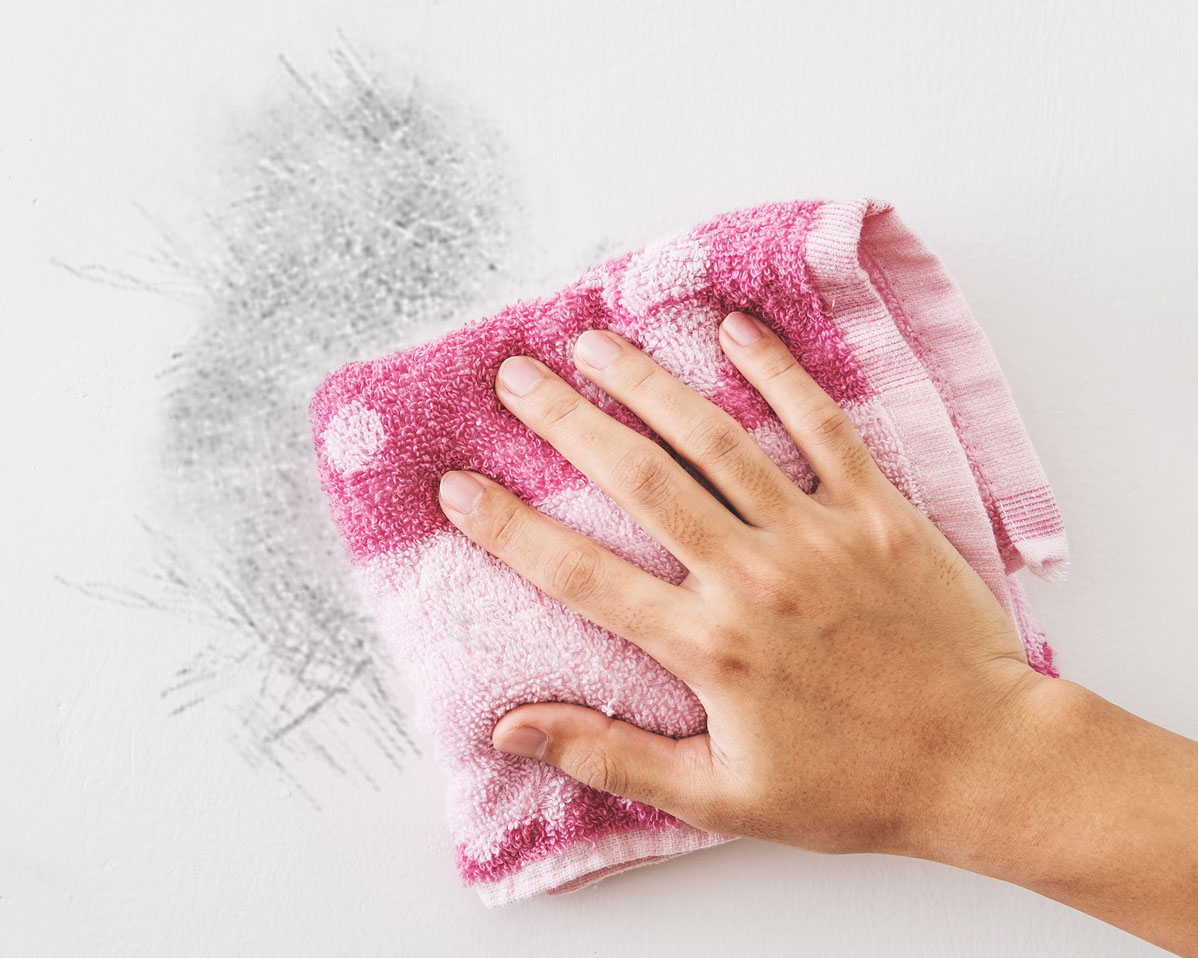 Chapter 2.
Color therapy: Removing stains from painted walls
To finish the bathroom walls, workers usually use paint that is resistant to humidity and contains antifungal components.
Therefore, there are usually no problems with painted surfaces.
However, they can gather dust, and spots may also appear.  
It helps store a separate nozzle for the mop to clean the ceiling and walls from dust carefully. It is better to choose a nozzle with a small soft pile. So you will be able to squeeze the fabric carefully (it should be moist but not wet).

Wipe painted surfaces only once every three months. 

To remove stains from a pencil, pen, or dirty fingers, use the ordinary eraser.

Remove fat stains from the wall with a piece of chalk. Polish the stain with the chalk, wait a bit, and then remove the chalk with a napkin or brush. You can repeat the procedure until the stain completely disappears.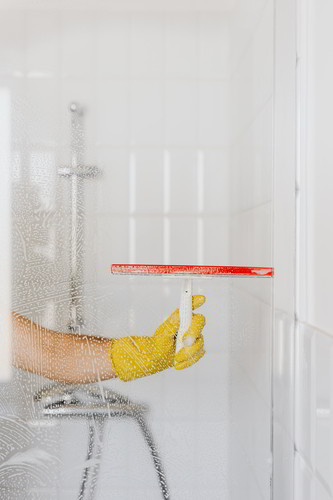 Chapter 3.
Transparency: Getting rid of plaque on glass surfaces
Glass surfaces, such as, for example, shower doors, need constant care. Or at least a proper approach once a week will save your time and guarantee such surfaces' cleanliness.
That's perfect if you have time to wipe the glass with a soft cloth after the shower. But if not, then water droplets remain on the door. By the end of the week, they turn into limescale, mixed with soap spots.
To clean the glass surface, heat the bathroom a bit. Turn on the hot water and wait until the glass surface fogs up. So you will avoid scratches from small dust while cleaning.  

For washing, use special detergents or a solution of vinegar and water.

Do not apply the detergent immediately to the large surface. It will dry very quickly, and it will be more difficult to wash it even than dirt. After cleaning, wipe the glass door with a soft cloth or a clean towel.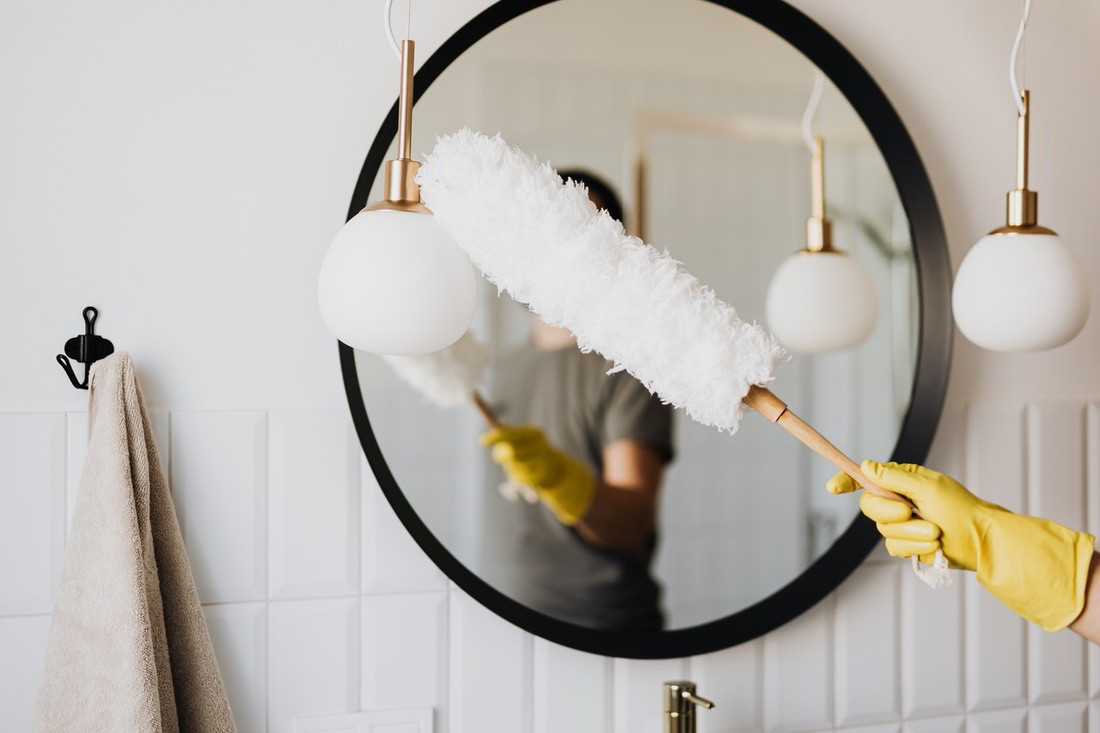 Chapter 4.
Magic reflection: Polishing mirrors
Each morning, we wipe the mirror that fogs up after we take a shower. But it immediately fogs up again. It is so familiar for us that we do not even think that it is extremely uncomfortable. 
The solution to the problem with a fogged-up mirror is very easy. Just wipe the mirror surface with glycerin, and then apply a thin film of shaving cream. After that, polish the mirror with a soft cloth. It's a straightforward and effective tip!

You can use several ways to wash ordinary spots from splashing water and toothpaste. The easiest and low-budget option is to use water and paper napkins. 

If the contamination is persistent, use the mixture of the spirit of ammonia and dental powder. 

An alternative variant is to use water with vinegar.
In both cases, after treating the mirror with solutions, it is necessary to polish it with a paper napkin.
There are even more exciting tools for cleaning mirrors. For example, it can be milk. It is enough to wet the fabric with the milk and wipe the reflective surface. The mirror will shine as if it was new.  

Remove drops from hair lacquer with the help of any perfumes or male cologne.
Chapter 5.
Super brilliance: Putting bath and sink in order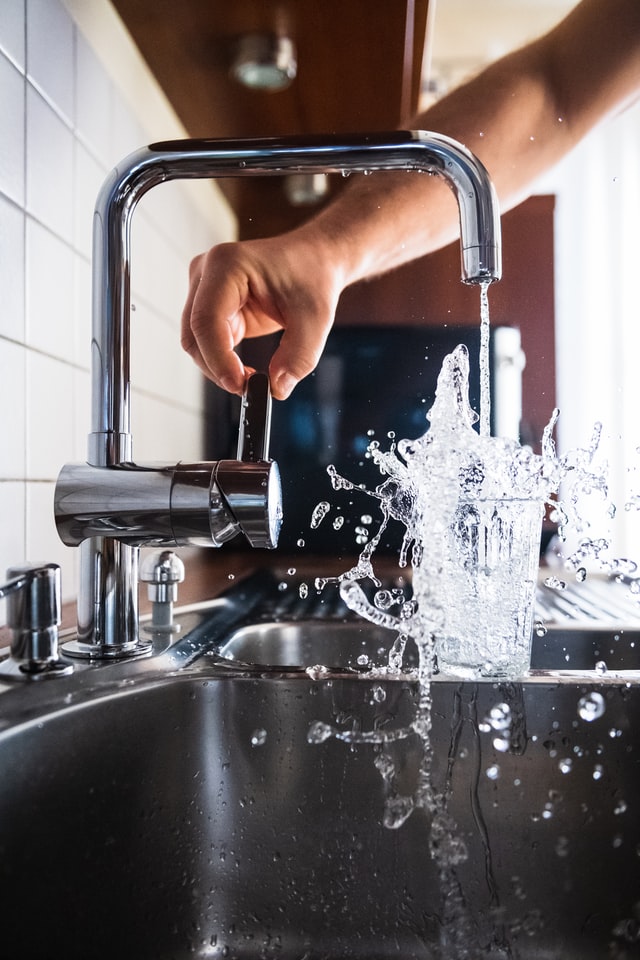 Bath plumbing is the most obvious indicator of the level of cleanliness in the bathroom. So do not hesitate to follow our bathroom cleaning checklist to make it shine again.
Start cleaning procedures at the bathroom from a stock cleaning. It is wonderful prevention of blockages. Also, the clean drain ensures a quick flow of water and speeds up the cleaning process. 
The simplest but no less effective means for cleaning iron and steel enamel baths are soda and citric acid. You can use the soda as a simple detergent for the bathroom. 

If the problem with dirt is more serious, wet the surface with water and then sprinkle soda. Distribute it a bit with a sponge and leave that soda for 20-30 minutes. Then rinse the remains of soda. The result will be not worse than in a commercial for special cleaning products.

Dissolve one bag of citric acid in a glass of water. Apply this solution to the surface of the bath and sink. After applying this solution, please wait for 15 minutes, and then wash it with soapy water. After such treatment, rinse the surface thoroughly.

There is another method for acrylic baths. Use a dishwashing detergent or shower gel. 

What should you do if there are stains on the surface of the bathroom? It is enough to take a soft cloth and moisten it in lemon juice or vinegar, and then gently wipe the stain.

You can remove minor scratches on the acrylic surface on your own. To do this, use the polishing materials such as mastic, furniture polish, or car polishes.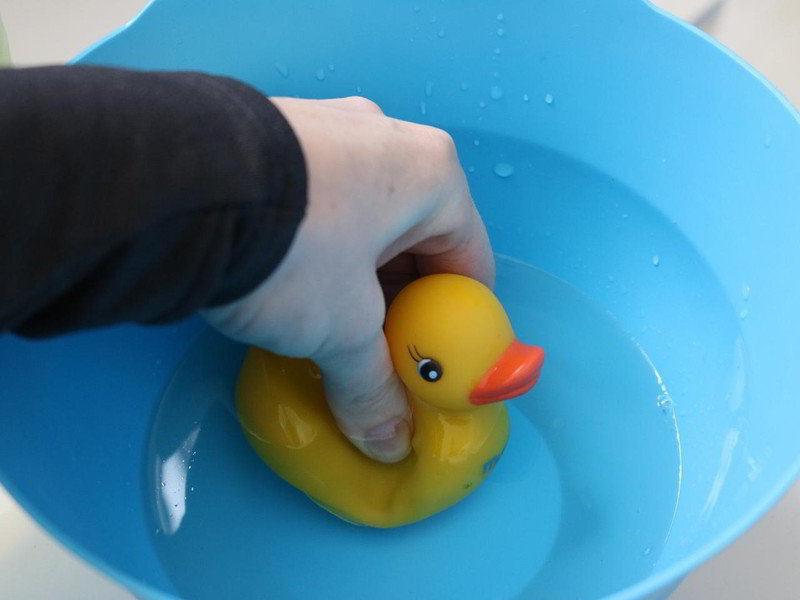 Chapter 6
Internal environment: Making the disinfection of children's toys
After some time, mood can appear on rubber and plastic toys for the bathroom. This is an extremely dangerous fungus that needs to be immediately removed. And if it is impossible, unfortunately, you should throw a toy away.  
The best way to prevent the appearance of mold is regular washing and disinfection. Besides, toys must completely dry in the intervals between washing.  
You mustn't wash children's toys with chlorine-containing substances because the remnants of such aggressive chemicals are more dangerous than fungus itself.

To rinse a toy from the inside, fill it with a citric acid solution (1 bag of acid for a glass of water). If the mold has already appeared there, leave the solution inside for 20-30 minutes. Then rinse the toy with water thoroughly.  

To wash all the toys at once, pour warm water into the basin and add the baby bathing gel to it. Soak toys into the basin and leave them for 20-30 minutes. Then rinse rubber toys and wash the plastic ones with a sponge. Rinse all of them with running water and dry them on the heated towel. The holes of the toys should be directed upwards while drying.

If there are a lot of molds and it isn't easy to access them with a solution, it is best to throw such a toy away.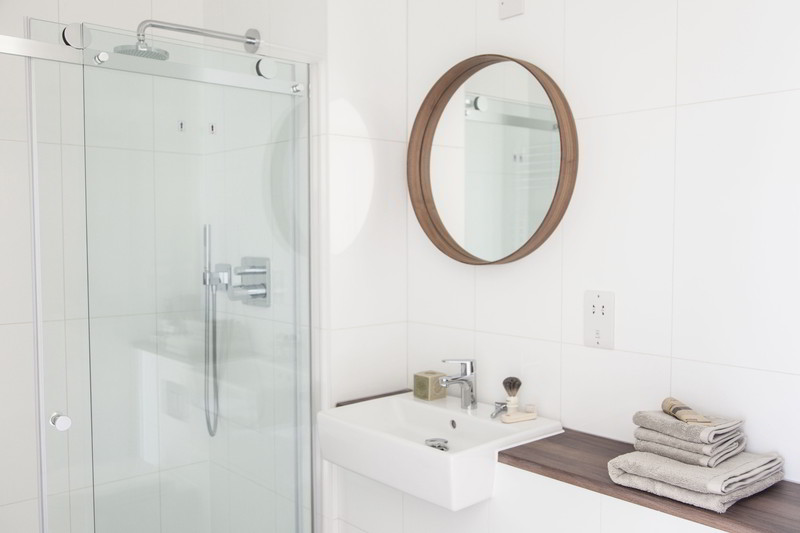 Chapter 7.
There is no limit to cleanliness: Coping with dust in the bathroom.
Due to high humidity, dust quickly settles on the floor, shelves, and cabinets in the bathroom. A vacuum cleaner is an effective device for preventing dust accumulation. And, of course, wet cleaning is helpful as well. 
Clean all the rugs in the bathroom at least once a week. 

Keep clean towels in closed cabinets. If possible, store all jars, tubes, and appliances also in cabinets.

Rinse the duct grille regularly. The grille accumulates a lot of dust, garbage, and small debris, which makes it difficult for fresh air to come in. It contributes to an even bigger accumulation of dust. Rinse dust carefully with soap solution or soda. Wipe the duct grille to make it dry and then put it back.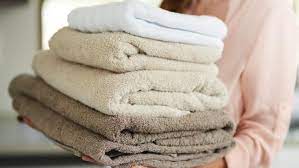 Chapter 8.
Fresh emotions: Washing towels
When the bathroom is neat and tidy, it's time to do the washing. 
Wash towels separately from the rest of the laundry in hot water, and rinse in the cold. 

To disinfect, deodorize, and refresh the color of the towels, add a bit of borax and soda to the washing powder. Please note that your washing powder should not contain phosphates.

The disadvantage of many rinsers is a wax-like coating that they leave after using them. Because of this, the towels become hard quickly. So you can use vinegar instead of rinser. Just add it to cold water and rinse the towels.  

That would be great if you had the opportunity to dry your towels in the fresh air. Sunlight is an excellent disinfection method. After such a drying, the towels can be hard to the touch. However, with the slightest moisture, they instantly soften.

If you dry the towels in the dryer, use a high degree of heating. Take them out of the dryer when they are 95% dry. Thus, you do not overdraw the towels, and they will remain soft and fluffy.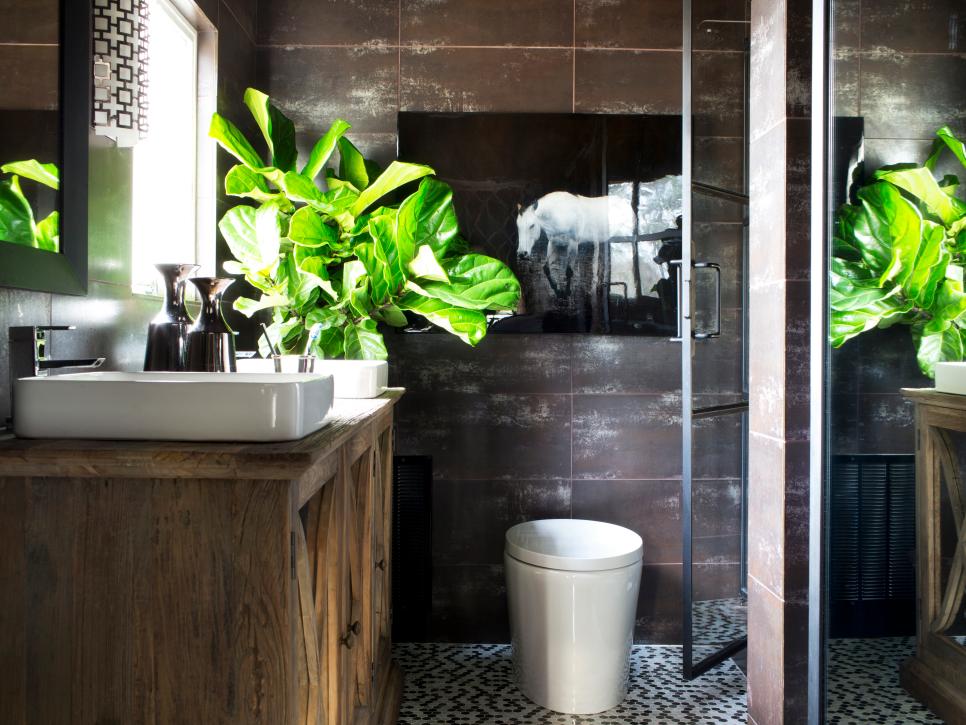 Chapter 9.
More greenery: Turn the bathroom into the garden
Many people believe that there is not enough light in the bathroom and too high humidity and indoor plants' temperature. It's high time to dispel this myth and green your room.
Live plants look perfectly in the bathroom decor. Also, they cope with dust well.
If there is a window in your bathroom, then the choice of plants is practically not limited. But still, try to choose tropical plants with monophonic foliage. They love humidity and heat, and the minimum amount of daylight from the window will be enough.

If there are no windows in the bathroom, you will have to cheat a bit. Darkness still has its advantages — it prolongs the flowering period of tropical plants. So, you can put the flowering orchid on the shelf in the bathroom. And it will delight you with its inflorescences for 2-3 months. Then, you will need to replace the plant with another one.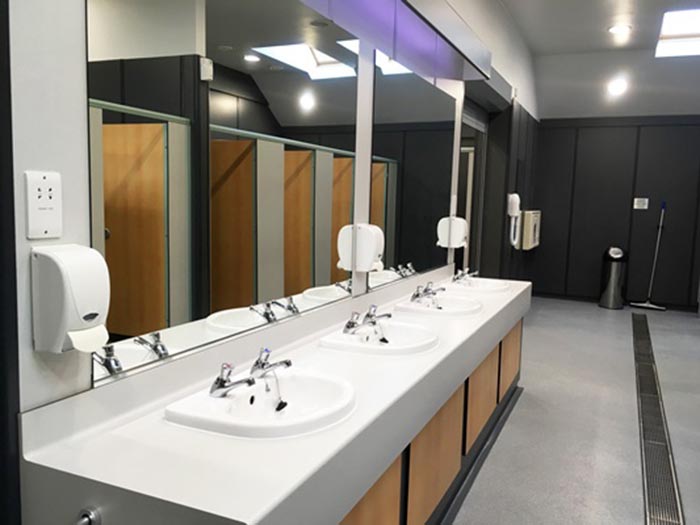 Bonus Chapter.
Cleaning toilets on the commercial premises 
When a shared toilet is clean, the employees are healthy. People touch the handles, buttons, faucets, etc. That is why it is not always flawlessly clean there. But our commercial bathroom cleaning checklist can fix it.
It is better if the room is full of contactless equipment. People will wash off the water with a pedal, bring palms under the faucet with automatically running water, etc.
There are two most common options for office toilets:
General or separate toilet rooms on the floor where small offices of different companies are located;

Toilets designed for a sizeable open-space office of a big company that takes all the floor.
Accordingly, there are a bit different approaches to cleaning these types of shared toilets. However, the result will be the same – the staff will feel comfortable and calm.
Bathroom cleaning checklist for employees and cleaners of the office premises is the following:
Wash and disinfect toilet bowls

Wash the sink and lighting devices

Polish mirrors and glass surfaces

Wipe horizontal surfaces

Clean all doors, door handles, and walls

Wash the floor

Empty garbage buckets and disinfect them

Check whether there is enough toilet paper.
You can also use it as a restaurant bathroom cleaning checklist if you are a restaurant manager.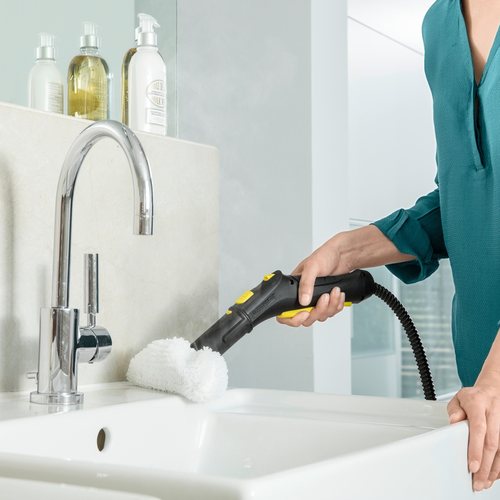 We hope that this bathroom cleaning checklist will be useful for you, no matter where you decide to clean, home, or office.
As you can see, the tasks are simple if following the plan.
But if you still have doubts about doing everything on your own, do not hesitate to call or contact a Luxury Cleaning NY company and order professional cleaning services.
Related Blog Posts from Luxury Cleaning NY Blog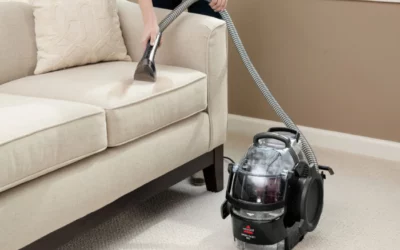 Steam cleaners have been around for some time, but they've only gained popularity now that people are becoming more aware of harsh cleaning chemicals and environmental allergens. Spring cleaning time is coming up, and you want to give your couch a good rinse. But how...
read more