Unfortunately, even in 2021, residents of New York City sometimes face various forms of discrimination when ordering services. Also, similar things often happen to people when they try to get a job in a cleaning company. That's why equality is our priority.
Introduction 
Clients need to receive high-quality services no matter how different their preferences, requirements, lifestyle, and worldview are. Of course, when ordering gay cleaning services, people are primarily interested in the cleaning company's employees' quality, speed, and professionalism. But the importance of respecting customers as individuals should also not be overlooked. Moreover, we believe that this should be a top priority for a modern cleaning company. After all, if a company respects customers and employees regardless of race, sexual orientation, and self-identification, it automatically respects itself. 
It is also essential to have the right approach to hiring employees for a cleaning company. The critical factors in selecting employees should be their professionalism and experience but not sexual orientation, self-identification, or personal pronouns, which they should be addressed. It is regrettable that some employers still refuse to hire representatives of the LGBTQ+ community because of their prejudices against them. But you definitely will not find any form of discrimination or disrespect in a Luxury cleaning company that provides Newyorkers with gay cleaning service NYC. 
Chapter 1. What forms of discrimination you won't face if you want to apply for a job in Luxury Cleaning
​Discrimination in the labor market is a significant and often hidden problem. Of course, no one openly states that they are not gay-friendly cleaning services, but such a phenomenon tacitly exists.
Many people complain about discrimination when looking for a job. It can be gender discrimination, ageism, lookism, racism. As an employer, I can confirm that it still happens from time to time. Moreover, it is a deliberate business choice though it is not encouraged to talk about it openly. And it is usually based on some personal dislike or preference and not on "operating reasons." However, people who have suffered from such discrimination sometimes do not even realize its genuine reasons. 
For example, employers refuse to hire men for a cleaner position in cleaning companies that fulfill cleaning orders. They often believe that men who can clean high quality are much less common than women. Their typical argumentation relies on the fact that this is a rather monotonous work that requires patience and attentiveness. And this quality supposedly characterizes women more than men.
We are convinced that sex and gender do not play a role in a good cleaner's qualities. 
There may also be prejudices about appearance. Some companies believe that the employee's extravagant, bright, and unusual appearance can scare off the customer, especially if "men who dress like women" or "women who dress like men" among the workers. 
Such accusations and prejudices have nothing to do with reality. For the most part, clients treat different employees quite adequately, regardless of their appearance and self-identification. Moreover, they will have only positive impressions if the ordered work is performed qualitatively. 
Our company is proud of providing gay cleaning and hiring completely different people without discriminating against them. 
What do we pay attention to when hiring new cleaners?  
Experience 

Level of training and qualification 

Speed of performing work ​​and its quality

Diligence in performance of customers' tasks 

Attention to details 

Ability to learn new cleaning technologies 

Friendliness 

Absolute respect for customers 

Endurance 
What do we not consider when choosing a candidate for the position of the cleaner of our company?
Appearance 

Fashion, style of clothing 

Lifestyle 

Religious, political, social beliefs and views 

Gender 

Race and nationality 

Sexual orientation 

Self-identity
So if you order our services, remember that all employees who fulfill your order are 100% professionals in their field. However, they may differ from each other in some other ways. 
Chapter 2. What will our customers never complain about when ordering gay cleaning service NYC?
Great respect for customers is the feature that has always distinguished our company. Our customers have never faced discrimination because we are concerned about equality and accept the clients as they are. 
Once, we heard a very unpleasant story about a service company not accepting a customer order as soon as they accidentally learned that he was a member of the LGBTQ+ community. Of course, the client was disappointed and upset. We believe that in today's world, such situations should not happen. 
That's why we not only do not discriminate against people who place orders in our company but emphasize our respect for them as individuals. Everyone is unique, and we want to understand our customers better to clean their homes as best we can. Representatives of minorities are not an exception. We respect them just as much as our other clients and are always ready to fulfill their orders.
What do customers who want to find gay house cleaning services often complain about? 
companies refuse to perform services for them 

employees are wary of them and try to avoid talking and interacting with them 

there are certain stereotypes about the hygiene and cleanliness of the premises of these groups 

companies deliberately do not spread their services in neighborhoods where there is a more significant concentration of representatives of various minorities 

some companies even tacitly raise prices for them 

and sometimes even spread false rumors and slander about harassment from customers
 How do Luxury cleaning companies treat our clients, and what can we guarantee for them?
100% respect for customers no matter what 

The company never divides our customers by gender, nationality, skin color, sexual orientation, religion, or political views. We treat everyone with equality. 

Our employees always accept orders that can physically and technologically fulfill and always arrive on time at the customer's location. 

We take into account the diverse needs of our customers and try to meet them to the maximum.

If you order a service from us, we will be interested only in the current condition of your apartment and the desired result. You don't have to worry about the rest. 
If you're looking for a service that doesn't discriminate and harm the customers, this is the right place for you. Order the gay cleaning service NYC that interests you, and we will be happy to do our job.
Chapter 3. Our social initiatives for equality and other vital issues
We have often participated in various social campaigns because we are not indifferent to where we live. The pursuit of equality in this area is also one of such initiatives. 
If you've read some press releases about us, you're probably already aware that we always keep up on current events. We try to adapt our services to the most urgent needs of clients. We also spend part of the income on charity and the support of various initiatives. 
Among the campaigns in which we participated or which we initiated were the following: 
We opened an eco-segment at our company and provided eco-cleaning services at lower prices than average market ones. We also use only ecological products during cleaning because we care about the environment and ecology of our region. 

At the beginning of the quarantine, Luxury cleaning was one of the first companies to provide disinfection services from COVID-19. It included this service in other orders for free. 

We have participated in various charity events and marathons. 

Our workers and managers organize Days of Equality to support people who suffer from various forms of discrimination. We openly declare our position on equality and respect for different races, orientations, and ways of self-expression.
We believe that our civic duty is to look for solutions to these issues and take various actions. Also, we respect our customers so much that we want them to know that we are concerned with the perfect cleanliness of their homes and their happiness and well-being in general. 
That's why you can find representatives of our company at various marathons, marches, and debates for equality, as well as protests against discrimination against people on any grounds. 
Chapter 4. Which services our company provides
It is high time to talk about the most important thing: what can you order here? You can find the list of our services, our advantages, and our main principles below.
Our company's services include room cleaning. The list of works will look as follows:  
Rooms (living room, bedroom, children's room) 
Removing dust from furniture 

Dusting off appliances and other interior elements

Wiping mirror and lacquered surfaces 

Dusting and washing floors and baseboards 

Washing windows and window sills 

Removing debris 

Arranging clothes and other things 

Polishing mirrors

We make the bed or change the bed linen  
Kitchen 
Dusting furniture and other interior elements

Wiping and dusting vertical and horizontal surfaces 

Cleaning sink and kitchen equipment (from the outside) 

Cleaning facades of work surfaces of table, stove, and oven 

Washing windows and window sills

Do the washing-up of dirty dishes and taking out the trash

Dusting and washing floors and baseboards 
Bathroom 
Wiping and dusting all surfaces 

Washing and disinfecting the toilet 

Cleaning washbasin, bath, shower, and faucets 

Wiping mirror surfaces 

Cleaning and wiping the towel dryer 

Brushing and cleaning the floor and baseboards 

Wiping the tiled walls 
We follow the high standards of services and keep up the following strong principles:
Our cleaners are always experienced and qualified

Cleaners perform quality and timely work with careful treatment of the object 

We use only professional equipment and detergents from the best manufacturers 

Fixed prices that are reasonable 

There are not any surcharges for services that are not pre-agreed

Individual approach to each client 

 We always look for the optimal solution personally for you 
Bonus chapter. Frequently Asked Questions 
We assume that you may still have some questions about the various cleaning services, including gay cleaning service NYC. Let's try to answer the most common of them.
Are detergents that you use for cleaning safe for my health? 
Yes, all detergents are entirely safe. For cleaning, we use only certified detergents from the local companies and the best global manufacturers. They are environmentally friendly and do not cause any allergic reactions. 
What equipment do you use?
We use only professional cleaning equipment, including our innovative steam cleaner that is perfect for deep disinfection.
Who will clean my house? 
Our team consists of only qualified cleaners with at least two years of experience. All of them have received the necessary training and can apply the latest cleaning technologies. We recruited a team of employees without showing any discrimination against them.
Will the treatment from the cleaning team be the same if I'm gay?
Yes, of course. We treat all our clients equally and with great respect regardless of their sexual identity and other features. Order gay cleaning service NYC, and you will witness it on your own!
Do I need my presence during cleaning? 
Your presence is optional. You can dedicate time to yourself while we do the cleaning. At your request, all the work of cleaners can be recorded.
We hope that those answers to the frequently asked questions were helpful for you. Our company is always glad to help you with both services and professional consultation.
Related Blog Posts by Luxury Cleaning NY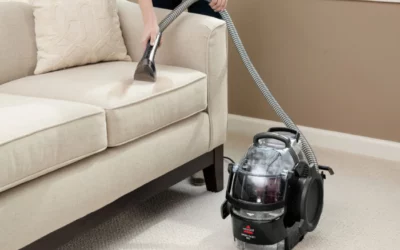 Steam cleaners have been around for some time, but they've only gained popularity now that people are becoming more aware of harsh cleaning chemicals and environmental allergens. Spring cleaning time is coming up, and you want to give your couch a good rinse. But how...
read more