Our company provides luxury cleaning services for different people from all walks of life, including clients with luxury apartments. The luxury segment is unique and demands innovative approaches and custom-tailored solutions to cater to clients' needs. That is why we chose top-10 lifestyle management NYC companies because we highly appreciate their comfort and well-organized lifestyle.
We scored 250 New York LifeStyle Managers in New York City and picked Top 10 of them: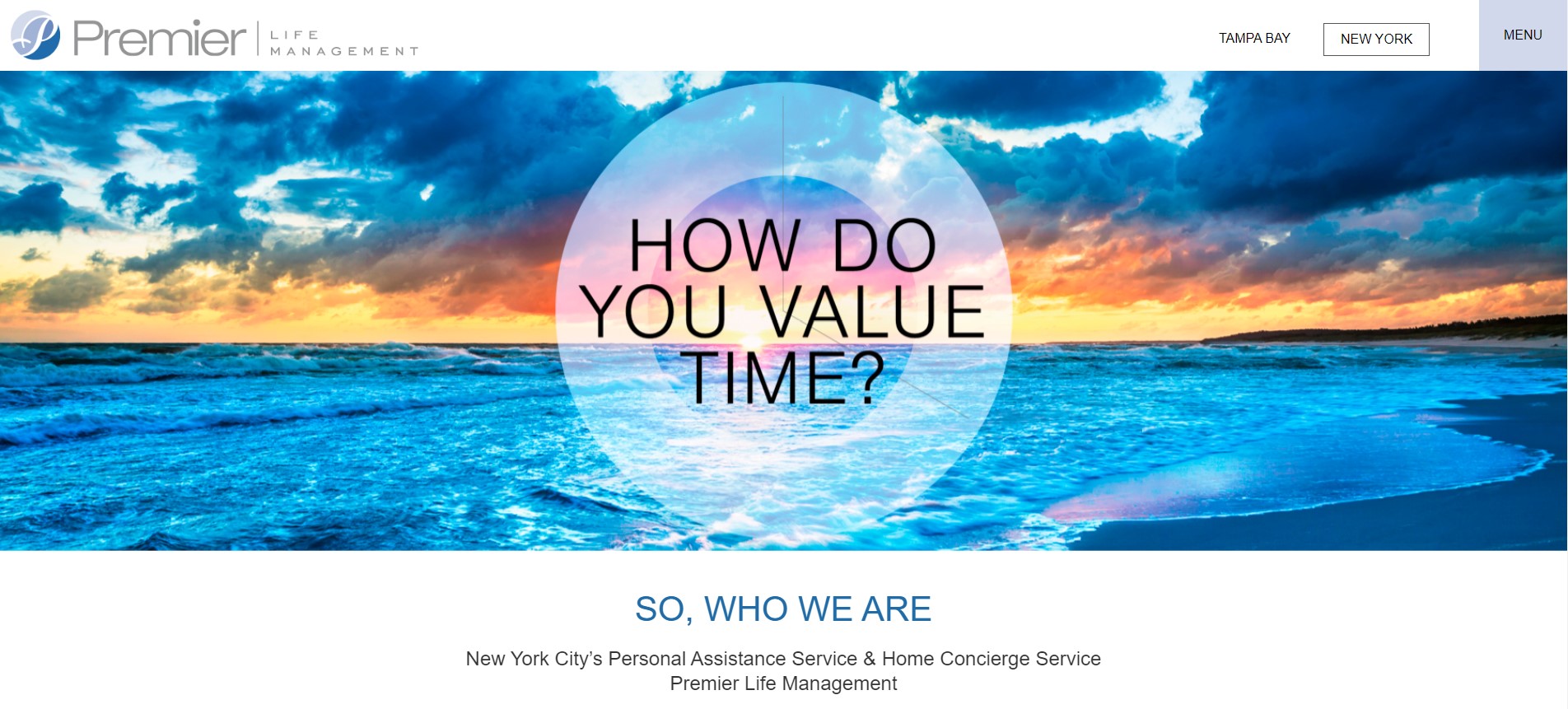 1. Premier Lifestyle Management
| | |
| --- | --- |
| Best For | the extensive system of discounts, flexible service policy, personal, home and business assistance |
| Pricing | Contact vendor for a quote/bid |
| Website URL | www.plm.management |
| Address | New York |
| Contact |  (813) 281-9549 |
This one of the best lifestyle management companies NYC is not considered to be a simple service that follows a strict to-do list and errands. It is rather a boutique with personal assistants who offer home concierge service in New York City and Tampa Bay.
They manage three aspects of the clients' lives: personal, home services, and business assistance, using the highest level of integrity and discretion to provide balanced client lifestyles.
The services can be provided on and a la' Carte menu with an $85 hourly rate and 10-hour monthly minimum. If a client orders more than 25 hours of lifestyle management NYC, a discounted hourly rate will be $80. There are also additional rates after Hour and Weekend Personal Assistance both for $125.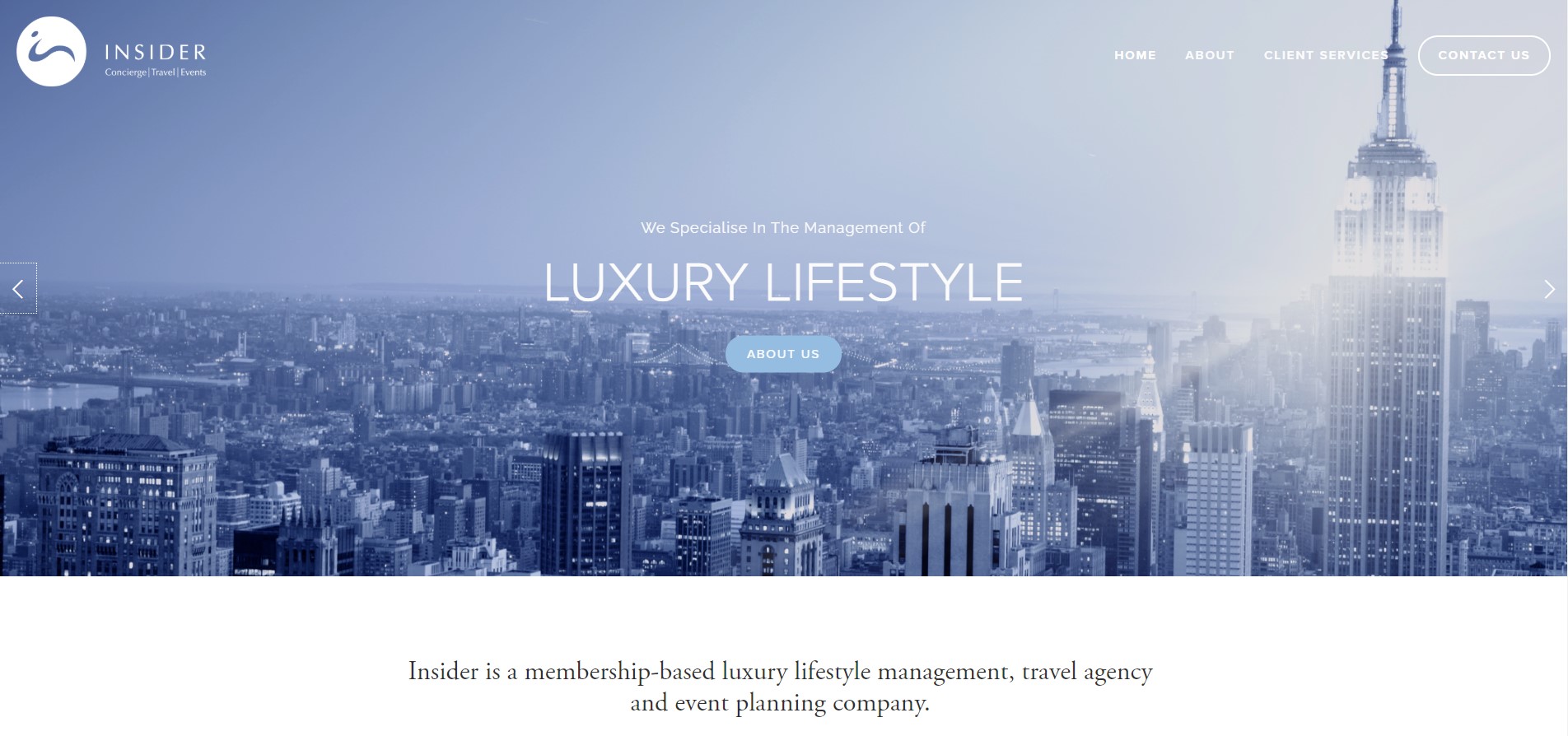 | | |
| --- | --- |
| Best For | luxury lifestyle management New York, event planning, corporate clients, membership cooperation, a wide range of luxury services |
| Pricing | Contact vendor for a quote/bid |
| Website URL | www.insidernyc.com |
| Address | New York |
| Contact |  212 685 4113 |
This company specializes in luxury lifestyle management NYC and event planning. It offers a personal concierge that provides individual and corporate clients with such services as dining and nightlife planning, travel arrangement, tickets, events access, gifts, purchases, errand running, home and family management, and event planning. Insider is notable for its membership-based cooperation with clients that is strictly confidential.
The high-end experts can work under pressure of urgency, and the company provides 24-hour access to а fully prepared team. All services are personalized. Many personal interests and/or corporate needs are documented and tracked by the concierge to customize the whole process to the client's lifestyle.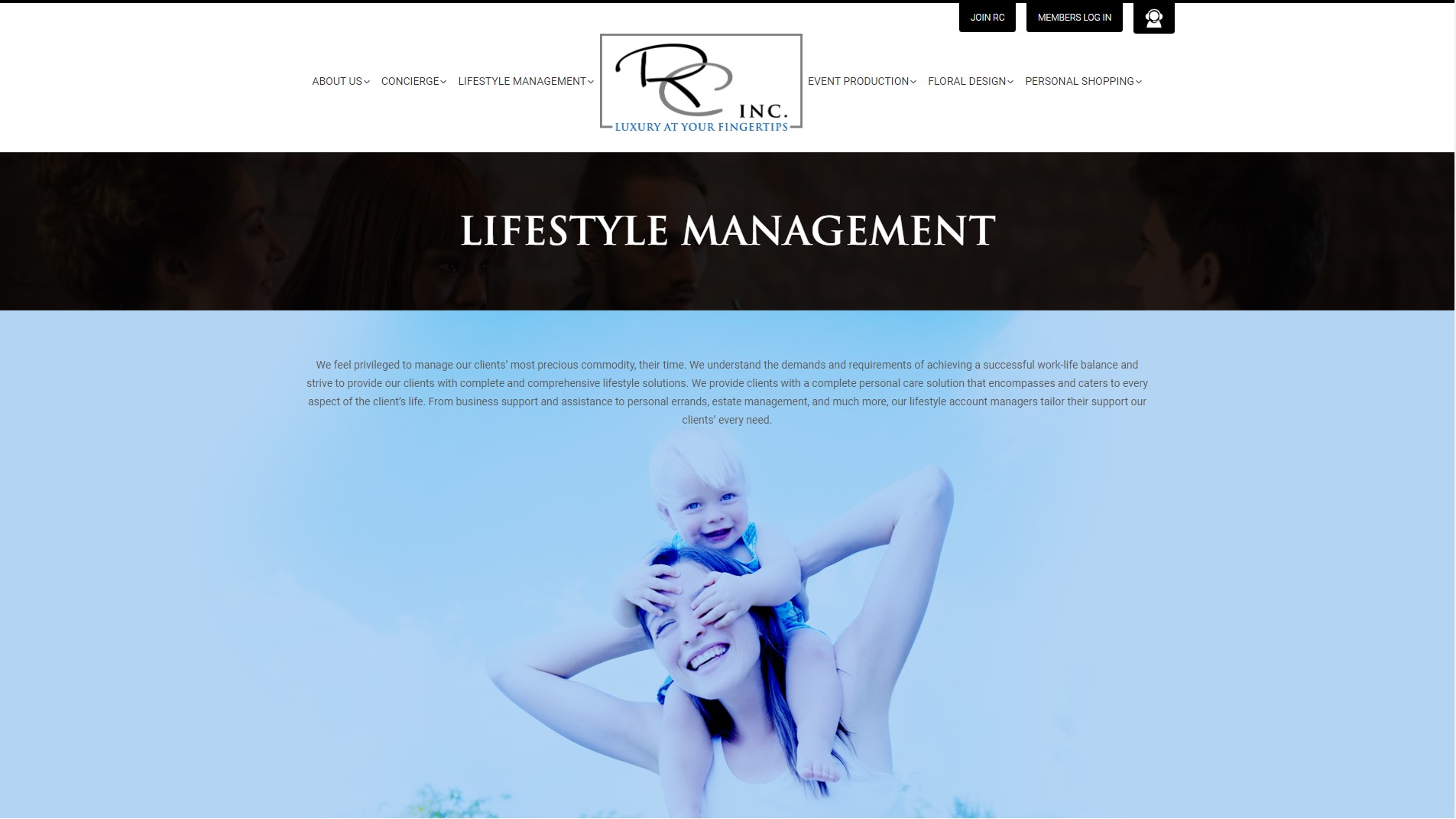 | | |
| --- | --- |
| Best For | 25 years of experience, innovative calendar management, interior design management, different types of memberships |
| Pricing | Contact vendor for a quote/bid |
| Website URL | rcinc.com |
| Address | New York |
| Contact | info@RCinc.com |
The main goal of this company with over 25 years of experience is to help clients achieve a successful work-life balance. Three top experts in the field provide clients with complete and comprehensive personal care and lifestyle solutions tailored to every aspect of their life from business support and assistance to personal errands, and estate management.
RC Inc. partners up with the award-winning NYC based interior design companies that specialize in residential projects. The most popular RC Inc. services are innovative calendar management (the company plans to launch its app in fall) and interior design management.
They also offer two types of corporate service plans. The first one is the Executive membership, the special rate of which depends on how many members a person would like to include. And the second one is the Professional membership for those clients who want to have house managers or personal assistants.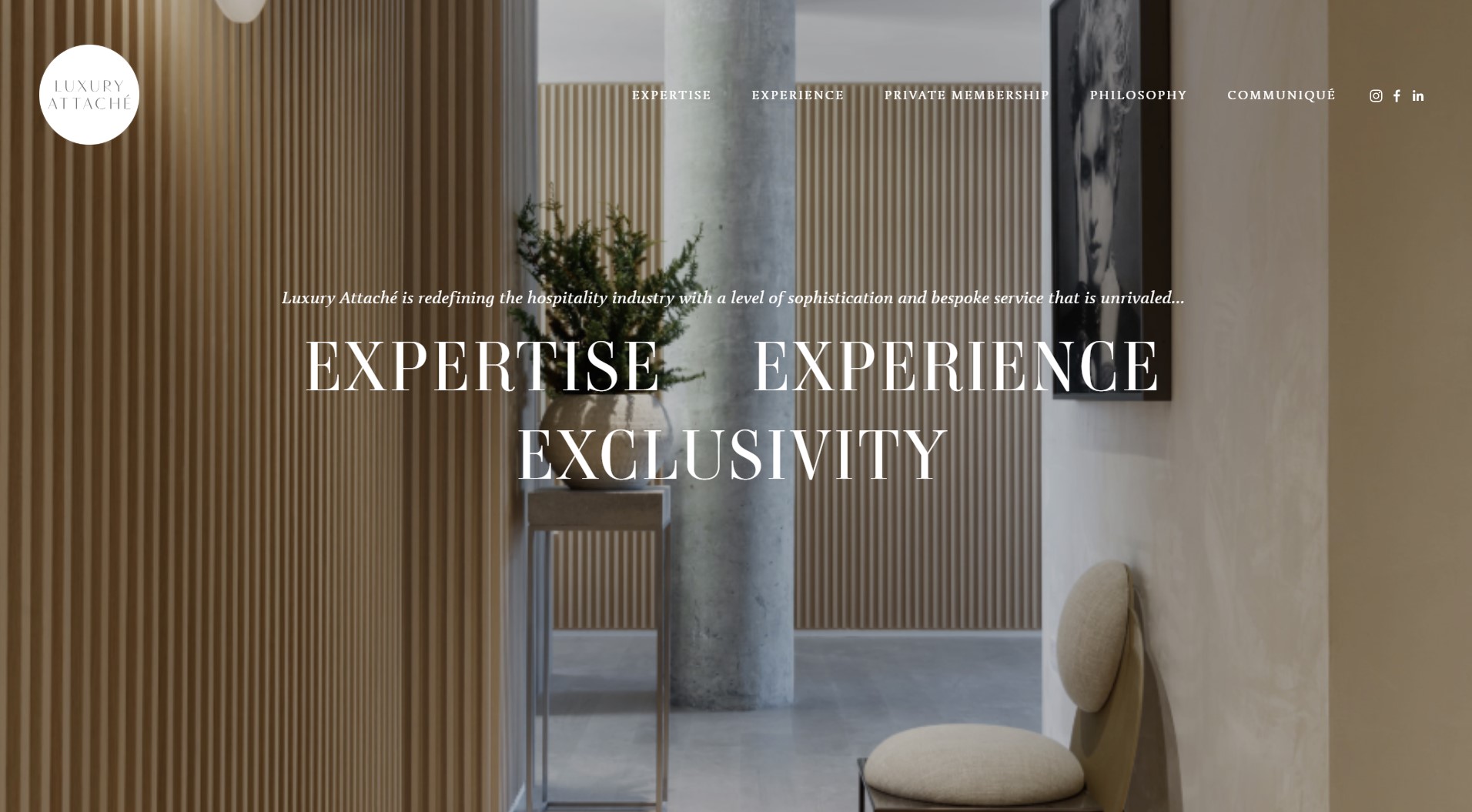 | | |
| --- | --- |
| Best For | elite travel coordination, private memberships, residential, commercial, and corporate properties |
| Pricing | Contact vendor for a quote/bid |
| Website URL | www.luxuryattache.com |
| Address | New York |
| Contact | 212.358.0200 |
The company's owners desire to be an essential part of property culture. They utilize proprietary technology and cater to private memberships, residential, commercial, and corporate properties dealing with the organization in premium commercial properties, travel coordination, high-end dining recommendations, in-office wellness services, and event planning.
The company's support covers every stage of cooperation with the client: contract signing, closing, moving in, etc. The clientele preferences are carefully tracked to be able to expand the range of services in the future. The current services include Travel Planning (the company cooperates with elite hotels and exclusive resorts throughout the world for business trips or vacations), Destination Management, Marketing and Communications, Personal Shopping, Restaurant Reservations, Amenity Space Activation and Programing, Fitness and Wellness planning. The principle of working is the following – there are no intermediaries.
Hence, concierge services NYC attache is the only guide and single point of contact for a client. The great corporate team and the extensive proprietary database will be the client's support throughout the process.

A New York City-based, Notoriety Group, is probably the most luxurious lifestyle management services NYC group in the area that provides VIP clients with exclusive services. Notoriety group has more than 12 years of experience in the VIP concierge business and has been curating and managing the experience for the main stage VIP SkyDeck tables at Electric Zoo and Rolling Loud NY Festivals since 2015. The Notoriety Group founder Nathan Leong says that the company's motto is to make anything happen at the best price.
The membership program works on the principle of the inclusive group grounded on a referral basis or status of the potential members. It gives access to some VIP events with celebrities. The company even elaborated Notoriety Black app for this exclusive membership. Also, Notoriety Group offers its limited-edition apparel for the clients.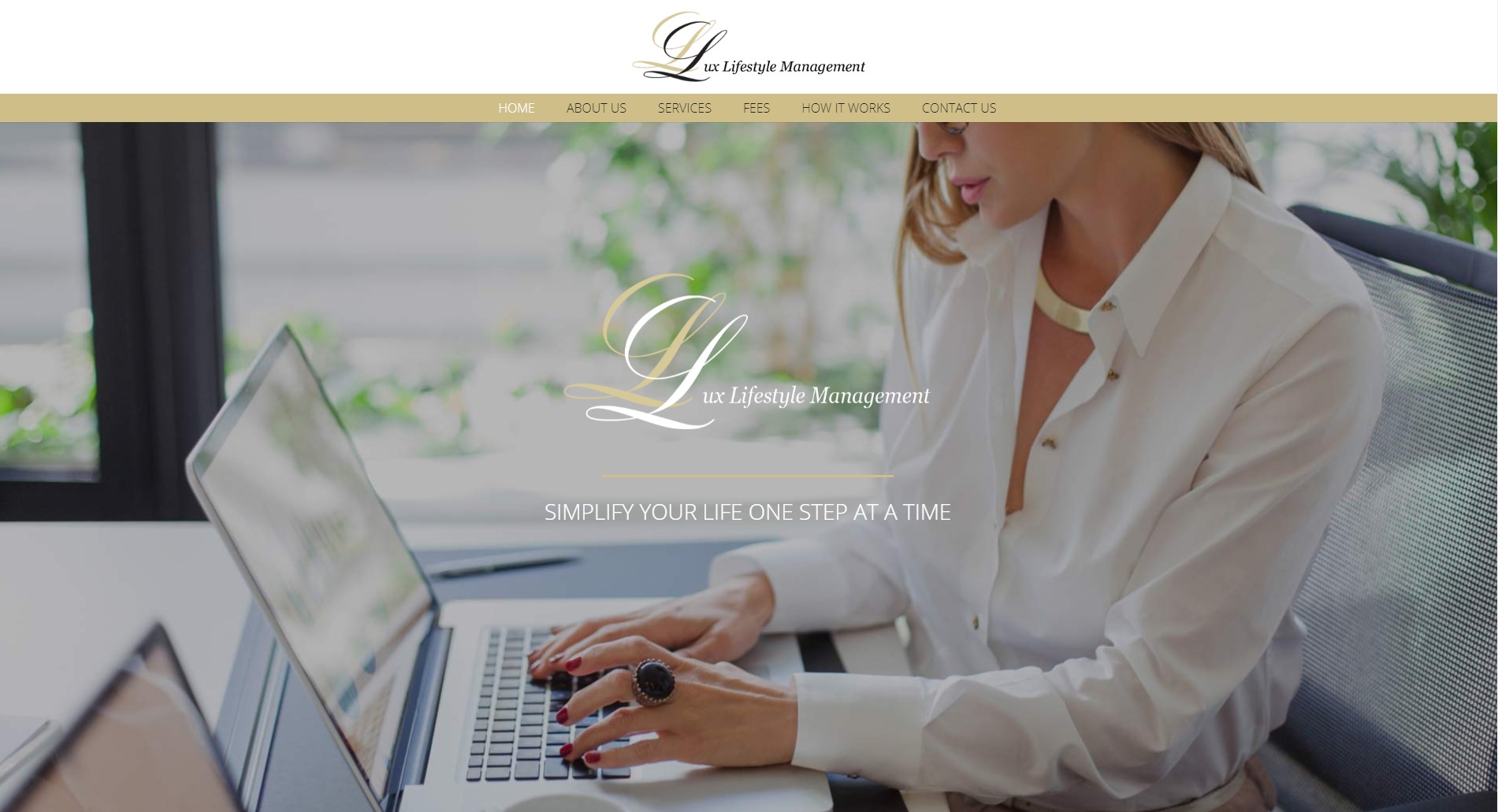 6. 

Lux Lifestyle Management
| | |
| --- | --- |
| Best For |  travel, experiences, events, dates and romantic dinner organization, customizable membership and services, fees do not apply to all services  |
| Pricing | Contact vendor for a quote/bid |
| Website URL | luxlifestylemgt.com |
| Address | New York |
| Contact | (732) 277-0402 |
Lux Lifestyle Management is a concierge boutique specializing in personal lifestyle management services in NYC and the New Jersey metropolitan area. It is ready to manage travel, experiences, and events for its clients. The company is ready to provide customers with a wide range of first-class lifestyle concierge services such as Fine dining and ticket reservations, personal shopping, gift buying for special occasions, romantic evening planning, leisure activity planning, personalized luxury travel, customized NYC itineraries, etc.
The hourly rate is $65, but it is also possible to take out a customizable membership and receive unique amenities and services. Also, there are some services that fees are not applied to. For example, there is no charge for booking accommodations.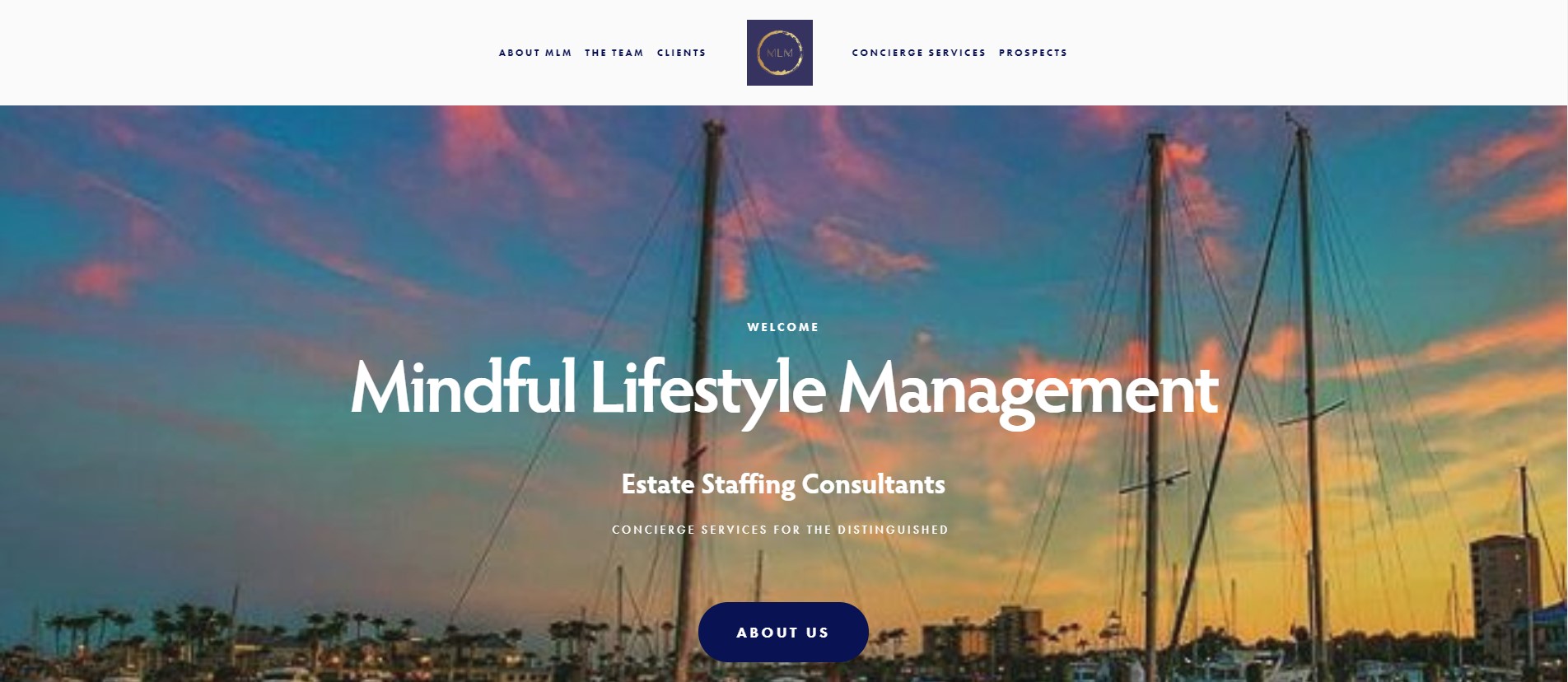 7. 

Mindful Lifestyle Management
| | |
| --- | --- |
| Best For | 3 tier concierge services system, access to all aspects of estate staffing, annual contract, 50% discount on some fees |
| Pricing | Contact vendor for a quote/bid |
| Website URL | mindfullifestylemanagement.com |
| Address | New York |
| Contact |  form at website |
Mindful Lifestyle Management is a boutique staffing and consulting agency that has 3 tier concierge services NYC system to cater to unique clients' needs. Those needs are when a person has no need in numerous full-time staff at home but wants all life details to be planned and calendar to be meticulously maintained. Among Mindful Lifestyle Management clients, there are celebrities, athletes, businessmen, and high net worth families.
The company has access to all aspects of estate staffing, such as mindful chefs, nannies, personal assistants, estate managers, fitness trainers, housekeepers, groundsmen, security guards, and lifestyle gurus. Based on clients' personal and professional needs, world-class financial advisers, together with lifestyle and business management experts, will ensure the clients' mental and physical well-being.
The company signs an annual contract with all fees included plus some additional services if needed. Also, there is a 50% discount on staffing placement fees and referral incentives as well.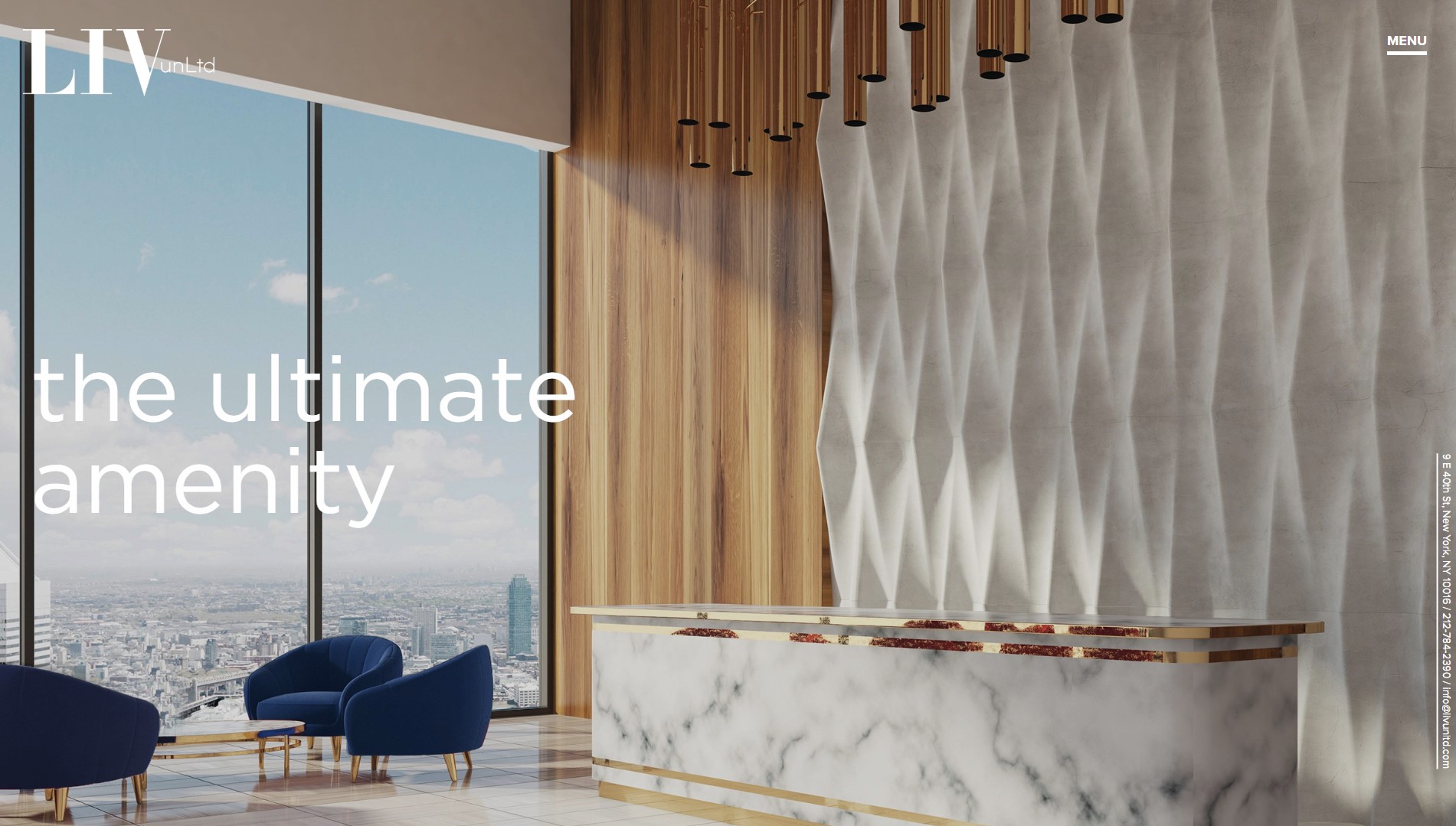 | | |
| --- | --- |
| Best For | fitness and wellness programming, spa management, luxury hospitality  |
| Pricing | Contact vendor for a quote/bid |
| Website URL | livunltd.com |
| Address | New York |
| Contact | 212-784-2390 |
LIVunLtd is a global luxury brand that provides an elevated level of hospitality through amenity space activation and management, fitness and wellness programming, spa management, and five-star concierge services. This one of the best lifestyle health management companies NYC has equipment and pool maintenance and repair, best-in-class lifeguards, and a vast network of expertise from AA partner companies, such as American Pool and Heartline Fitness Systems, at their disposal. They specialize in the service experience, on-site and off-site delivery.
The services are realized in residential, commercial, and hotel properties in New York City. They include concierge service, spa, fitness and wellness, hospitality (collaboration with luxury hotels), and technology (introducing convenient mobile app). The level of creativity and professionalism in operations distinguishes them favorably from other lifestyle management NYC companies.

| | |
| --- | --- |
| Best For | a wide range of lifestyle, shopping, payment and wellness management services, more than 23 years of experience |
| Pricing | Contact vendor for a quote/bid |
| Website URL | www.insignia.com |
| Address | New York |
| Contact | +1 212 355 5575 |
Insignia is a Luxury concierge service aimed at managing travel and lifestyle, shopping, payment services, and wellness of clients. With 23 plus years of experience, Insignia personal assistants know how to organize the most unforgettable events, schedule meetings, and arrange social calendars for the most influential individuals in the city.
The list of Insignia services includes real-time management, tailored travel experiences, itinerary consultation and management, leisure and business trip planning, flight consultation and reservations, private charters, airport VIP services, luggage assistance, lifestyle and experiences, a global network of top hospitals, consultants, and doctors, exclusive relationships with spas, clinics, and gyms, referrals for wellness experiences and retreats, stem cell banking, and many more. Also, Insignia members receive VIP access to the world's best events in lifestyle and entertainment, gifting and luxury shopping, art acquisition, vintage wines and cellar management, an arrangement of staffing and security, real estate services, automotive specialists.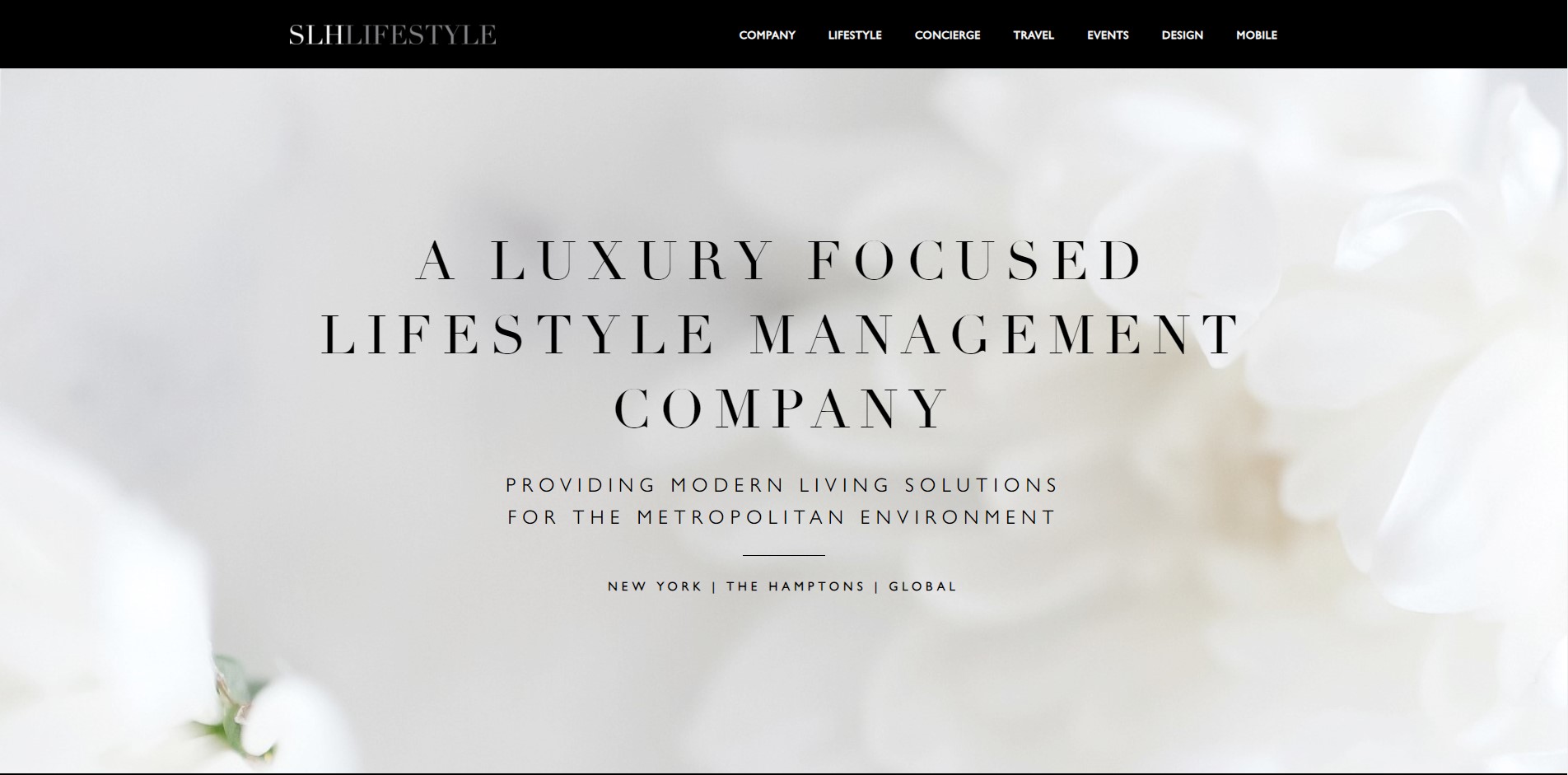 | | |
| --- | --- |
| Best For | city lifestyle management, interior design consultation, and management, unique and rare services, virtual lifestyle management  |
| Pricing | Contact vendor for a quote/bid |
| Website URL | slhlifestyle.com |
| Address | New York |
| Contact | 212-810-1037 |
SLHLifestyle is a luxury-focused lifestyle management New York and advisory company with ten years of experience that provides modern living solutions for metropolitan society.
This multifaceted company concentrates mostly on offering a comprehensive collection of internal lifestyle consultation and design services, as well as tailored travel, hospitality, and concierge management for private and corporate clients.
The company's distinctive features include access to the multi-level member packages, on-demand luxury service specialists, in-house concierge and hospitality management, and unparalleled solutions for interior design. Also, SLHLifestyle offers some unique services that can be rarely found on the market, such as relocation coordination, yacht charters, rare procurement, exotic rentals, art curation and acquisition, project management, etiquette, and protocol consultation, private gastronomy, etc.
Last but not least, the company provides clients with virtual lifestyle management NYC solutions through mobile devices and apps.