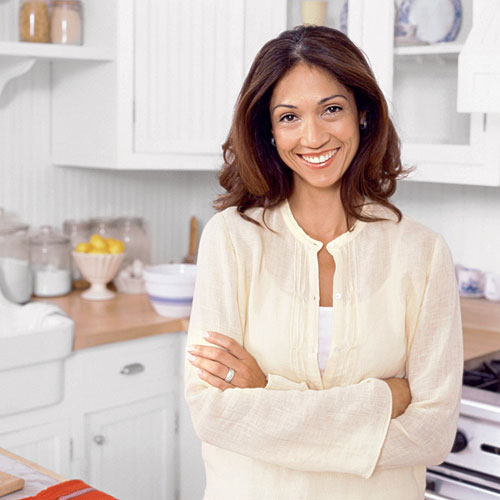 CAN NYC APARTMENT CLEANING HELP TO COPE WITH STRESS?
What is the benefit of cleaning? Funny question! The house will be clean and beautiful! Things will be in their place, windows will be washed and clothes will be clean! We decided to find out how NYC apartment cleaning affects our mood?
This is actually more than just a simple cleaning. It is also a great psychological therapy and a remedy in case of depression. Are you surprised? Recent scientific researches have confirmed that cleaning of the house is an effective treatment of a bad mood for many women.
When we do some physical activities, our hormone system changes. Dopamine, serotonin and the hormone endorphin, which is also called hormone of happiness, are secreted. The body works better and toxins come out from the body. All that also improve our mood.
Of course, holidays on some tropical islands are also useful, but, unfortunately, they are not always available.
Many of us could learn this from own experience. After stressing at work or when having some family problems, we are ready to hit the roof. So, we start washing the floor. And after an hour our mood improves and nerves calm down, and all the troubles don't look so terrible anymore.
Or is it better to do fitness or make a simple PE? It also helps. But while doing exercises, we still think about our problems and that leads to stress again. And doing cleaning make us think where to put this or that and how to clean the tiles in the bathroom better. The vicious circle of anxious thoughts and troubles is broken. Tension is weaker now. Yes, NYC apartment cleaning has a really positive impact on health.
Some people will immediately object: "I hate cleaning! A thought about it spoils my mood!" And it's true. The thought about general cleaning can spoil the mood of many people.
The fact is that all women can be divided into two types:
Type 1.
They do cleaning regularly. They sweep, wipe the dust, wash clothes, freshen toilet and bathroom daily and on Saturdays, they wash floors, clean carpets with a hoover, clean tiles, and slabs, etc. The order can be changed but the cleaning is regular.
Type 2.
They do cleaning when they have a good mood. When they see trash, they clean it. But when they have a bad mood, they don't do cleaning at all, dirt accumulates and starts to irritate them. So, after some time they rub and scrub their home. Depending on their tolerance for dirt they can be "clean" or "dirty" people, but they don't like cleaning on certain days of the week.
It is strange but it works. There are many studies showing that NYC apartment cleaning helps thousands of women to cope with stress.
However, not every woman is used to clean her room. What should such women do? There is one solution. You are not obliged to clean everything by your own. You can hire a cleaning company that will do NYC apartment cleaning. But all the positive emotions and a sense of relief will remain for you.
nyc apartment cleaning - cleaning as a kind of stress management for women
by
Andrew