The purer the windows are, the brighter and more beautiful the house will look. Dusty windows seem to be clear, but in fact they reduce light in the room to a great extent. It is important to know how to wash the windows that they do not remain stains and all contaminations are completely eliminated. One of the best cleaning services nyc is window cleaning. That is why we have prepared a short list of tips in case you decide to do this by your own.
Wash windows with cleaning services nyc
Windows should be washed frequently, much more than twice a year – in spring and in autumn. You should wipe the glass at least once or two times a week, depending on weather. But our climate is different. Frosty winters did not allow us to open windows and wash them outside. We only have to wipe the inside and wait for warm weather to wash the glass from the outside.
The area where the building is located also has its features. If you live far from large enterprises and busy roads, you are lucky. Your lungs and windows will not covered by a thick layer of smog. To wash the windows well in such situation isn't difficult. The windows on the ground floor get dirty faster. And if your there are dust storms, they dictate when window cleaning should be done.
Typically the windows are washed in order. Finish with one and only wash the next. To wash the inside of the window is the easiest because it is polluted less and it is easy to reach. Here are the steps for washing windows in any standard house or apartment:
Firstly you should take a bucket or bowl, pour warm water there and and the detergent that removes grease pollution.
Wash window with simple soft cloth, carefully wiping the frame, the handle, the whole surface. In order to absorb excess water and prevent stains, the window should be wiped with special rumpled cloth. This procedure helps to achieve purity and brilliance.
Tools needed for cleaning windows
Sponge.
It's better when one side of the sponge is tough. So you can easily get rid of dirt.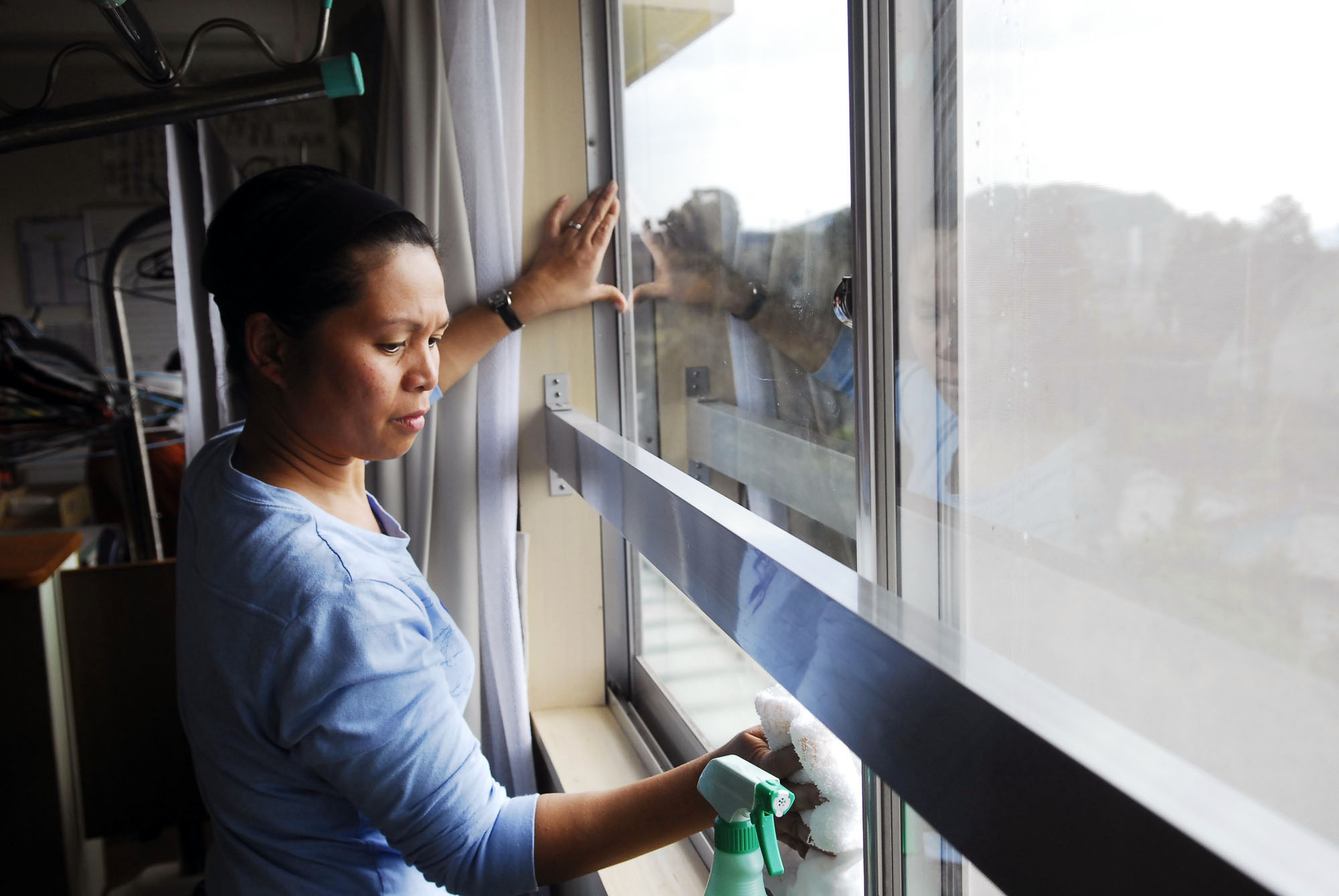 Windshield wiper.
With this tool you will not only understand how to wash the windows properly, but you will like it. Wiper can be on a long handle, so you do not need to climb on a chair.
Detergent.
It can be anything. The main thing for it is not to leave stains and to clean well. It should be said that all cleaning services nyc use slightly different, more professional detergents.
A piece of dry cloth. The cloth can be cotton, linen or woven material. It must absorb water.
Small basin or bucket.
You need any container of water.
Choosing the detergent
If you have windows with wooden frames, use soapy cleaning solution or add ammonia to the water (2 tablespoons per 1 liter of water). Do not use baking soda because paint fades from it.
If the windows are plastic, you mustn't use abrasive powders or tough sponge in order not to avoid scratching the plastic. You can use any liquid detergent for washing plastic windows.
You should choose modern synthetic detergents for cleaning glass . It can be in any form – powder, gel or paste.
When choosing a detergent, pay attention to its composition, because some components may cause allergic reactions. Basically, they consist of water, ammonia, acids and alcohols that dissolve dirt.
If all described procedures above are not very pleasant for you, you can order one of the cleaning cleaning services nyc. We are happy to help you to make your home cleaner.