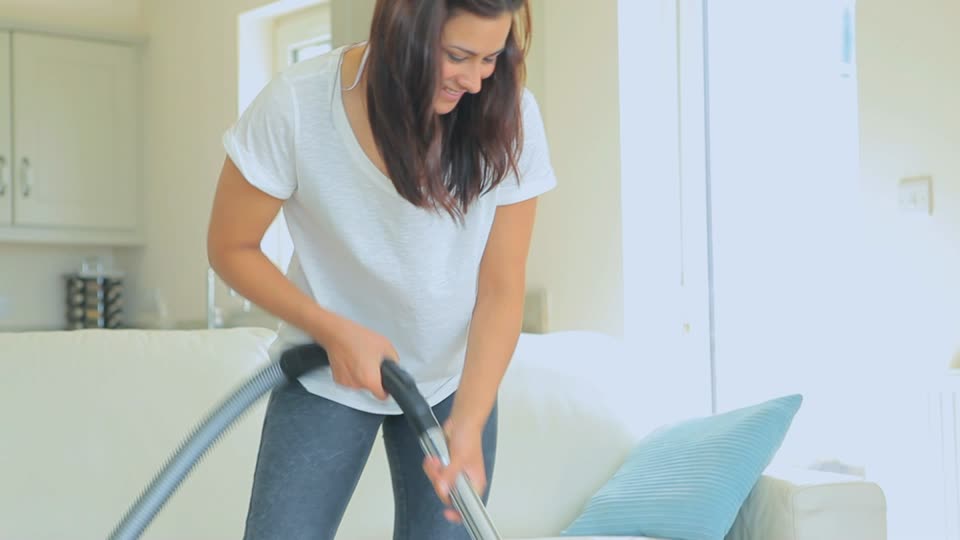 [vc_row][vc_column][vc_column_text]
What is the basic difference between the services of the professional cleaning company and what the staff cleaner can offer you?
[/vc_column_text][vc_column_text]For Residences
You may need both single residential cleaning service (after renovation, huge celebration) and periodic (from 2-3 times a year to several times a week) for cleaning cottages or apartments.
Residential cleaning services usually include:[/vc_column_text][vc_column_text]
Dust removal;
Washing of floors, windows, balconies;
Cleaning bathrooms and toilets;
Cleaning of carpets, furniture, floorings;
Cleaning mirrors, glass surfaces, light fixtures;
Empty trash containers;
Other contractual services, for example, care of plants.
[/vc_column_text][vc_column_text]
With modern rhythm of life it is sometimes difficult to keep the place clean even in a small apartment and cleaning of a country cottage requires much more time.
It is possible to hire a maid, but even she won't be able to do all necessary work quickly and professionally, for example, to clean chandeliers, kitchen hoods, ovens, etc. When you order cleaning services, you receive the whole team of the qualified experts and all of them specialize in the certain type of work. The speed of cleaning can rise on 50-75 %, and the quality on 55-70 %. You have to pay the salary for the employee regardless of the frequency and the volume of work done by him/her while the cost of cleaning services is calculated substantively taking into account spent time, complexities and the area. In comparison, expenses on "extraneous" workers will be on average less on 17-20 %, than on keeping of the constant maid.
You also needn't think about the coordination and control of a cleaning quality: a special person is in charge of this task in specialized firms.
For offices and industrial premises
Standard and general cleaning in trading, office and industrial premises are done by specially employed workers, or conclude the contract of a cleaning with the specialized company.
[/vc_column_text][vc_column_text]
The cleaner duties are:
Dust removal, polishing of surfaces;
Wipings and clearings of doors, partitions;
Care of office equipment;
Cleaning mirrors and glass surfaces;
Care of furniture and lights fixtures;
Cleaning of sanitary premises;
Trash removal.
[/vc_column_text][vc_column_text]Hiring several or even one staff members for cleaning, you take on the obligations on timely payment salaries, holiday money, sickness benefits. Besides, you have to pay contributions in a pension fund and in tax services for every worker hired by the company. Signing the contract with Luxury Cleaning NY service, you can cut down expenses on the employees. Besides, you shouldn't buy the special equipment, coordinate cleaners' work, solve difficult situations on your own – the contractor will be in charge of all these questions. You needn't waste time on training of the personnel or exploration of new directions, because the team of professionals comes to you, they react quickly on all recommendations and are ready to do the necessary work effectively.
As it was already told, the professional cleaning companies use corresponding equipment. Of course, such techniques and household chemicals are much more effective than usual, but it wouldn't be desirable to look for them in shops and to allocate a place in the office for storing the additional items. Thus, it is one more argument in favor of cooperation with Luxury Cleaning NY service.
How to choose a cleaning service?
[/vc_column_text][vc_column_text css_animation="top-to-bottom"]The market of cleaning services in New York is quite big. Many firms are situated in Manhattan. The popularity of cleaning services growths here almost every day.
Services of professional cleaning are offered both by large holdings and small private businesses, but there aren't many main permanent participants in the market. Analysts have identified a number of the best companies including Luxury Cleaning NY. To achieve a recognition and to be recommended for potential customers, the company must be reliable, provide services operatively and professionally and respond to all clients' wishes. An excellent indicator of the reputation is the presence of well-known clients. Here our company is ready to pride of providing cleaning services for the branded companies, famous people, journalists, directors, models, the editors of famous magazines and large corporations.
The cost of cleaning services depends on many factors and can be calculated both individually for each client and can be constant.
It is not necessary to think where to order services of a professional cleaning.
You have already found everything.
Our company has some advantages, that is: a quality assurance, a wide working experience, the special equipment, skilled personnel.[/vc_column_text][/vc_column][/vc_row]
Cleaning company or a staff cleaner?
by
admin